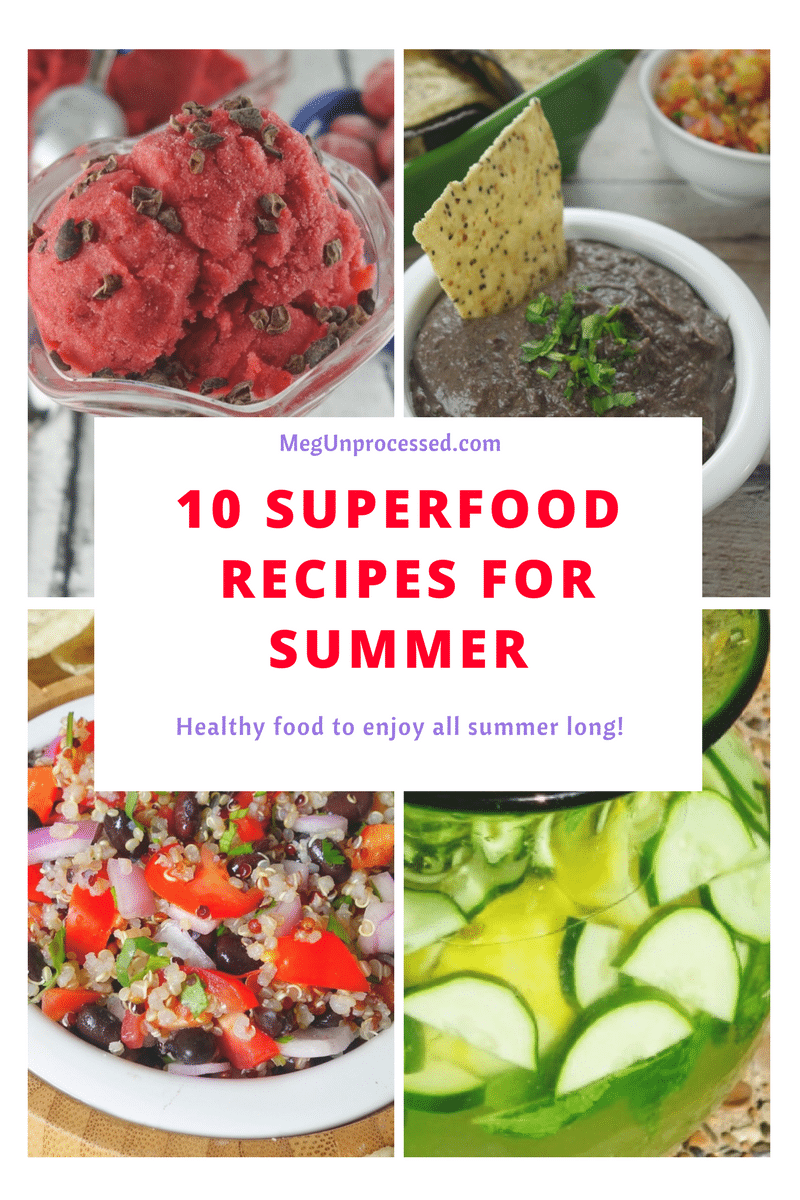 Next weekend is the unofficial kick-off to summer so I've put together 10 superfood recipes that are perfect for any celebration. Whether you'll be having outdoor barbecues or indoor parties, sharing great food with family and friends is always the highlight of any event. 
It's always good to have healthier options at get-togethers because it will help you stay away from the not so healthy stuff. Plus it can be a way to introduce family and friends to healthier food that tastes so delicious!  
If you need a quick and easy appetizer that will be a crowd pleaser, or if you're just craving a savory snack – this Black Bean Cilantro Dip will do the trick! It's an oil-free dip that literally takes about 5 minutes to prepare.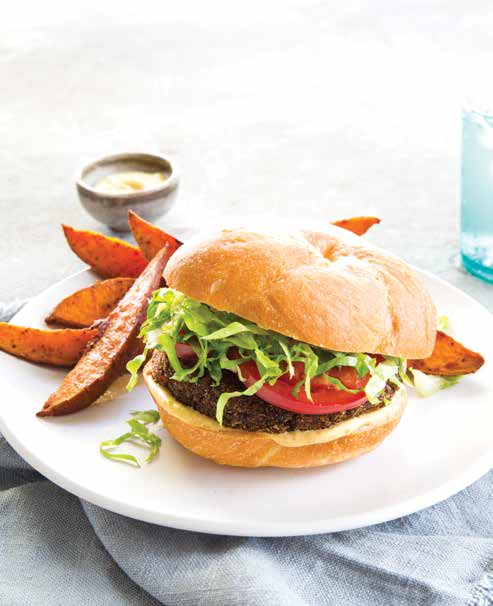 This Quinoa Mushroom Burger from The Detoxinista isn't your ordinary veggie burger, it's incredibly  flavorful and hearty. Plus, it's lighter on the stomach than a regular burger, and won't put you in a food coma or leave you feeling bloated. 
Superfood Salsa is a party must-have as it's always a hit with everyone around. It takes salsa to another level packing it with antioxidants and protein, which makes it much more filling. 
4. Raw Tacos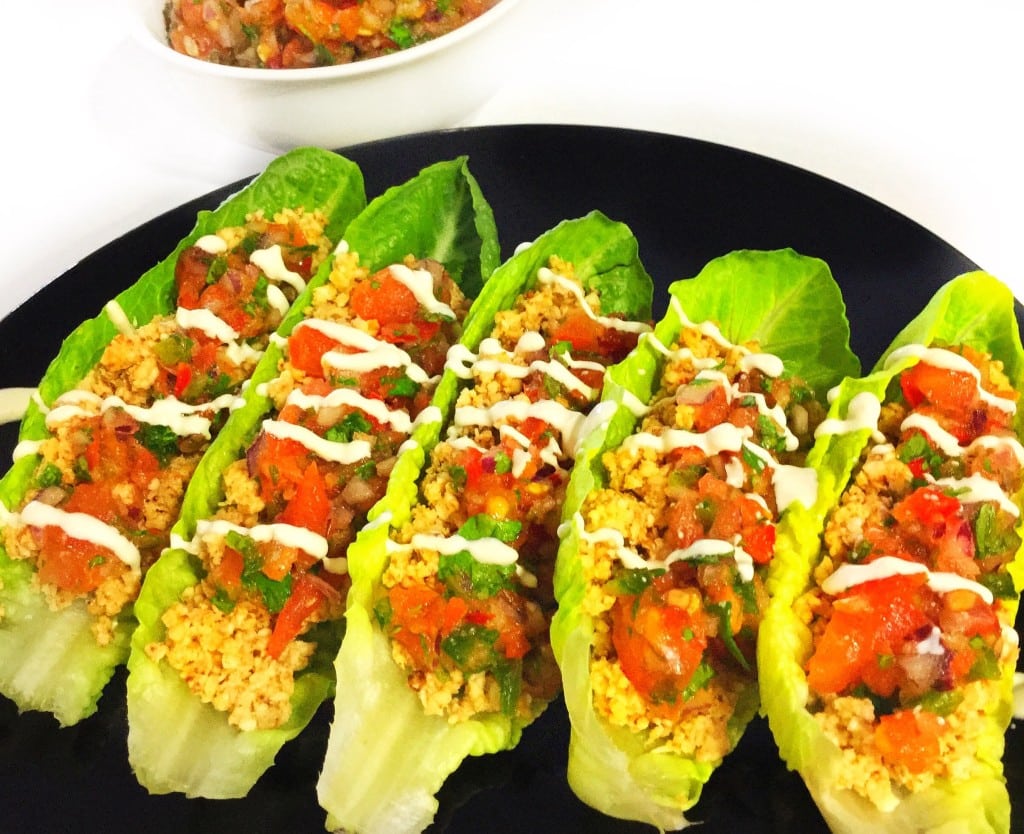 Prepare these raw tacos for a simple dish that will shock everyone with flavor. There's no cooking involved so don't worry about getting heated in the kitchen.  You can literally whip them up in under 10 minutes!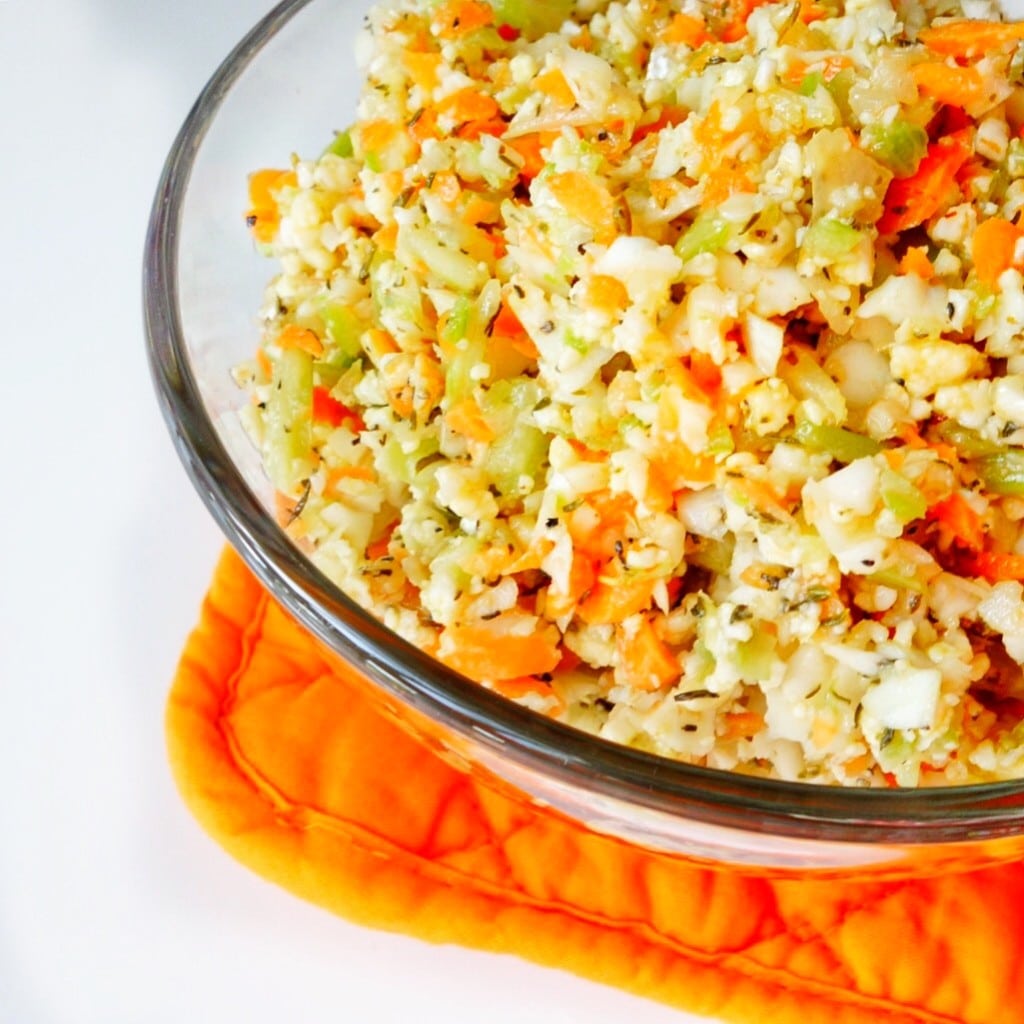 This Simple Detox Salad is not only so tasty, but helps eliminate toxins from your body.  It's easy to prepare and no will realize they're actually helping their body detox by eating it. If you over do it with the celebrations, this might be good to eat the next day. 
6. Baked Tofu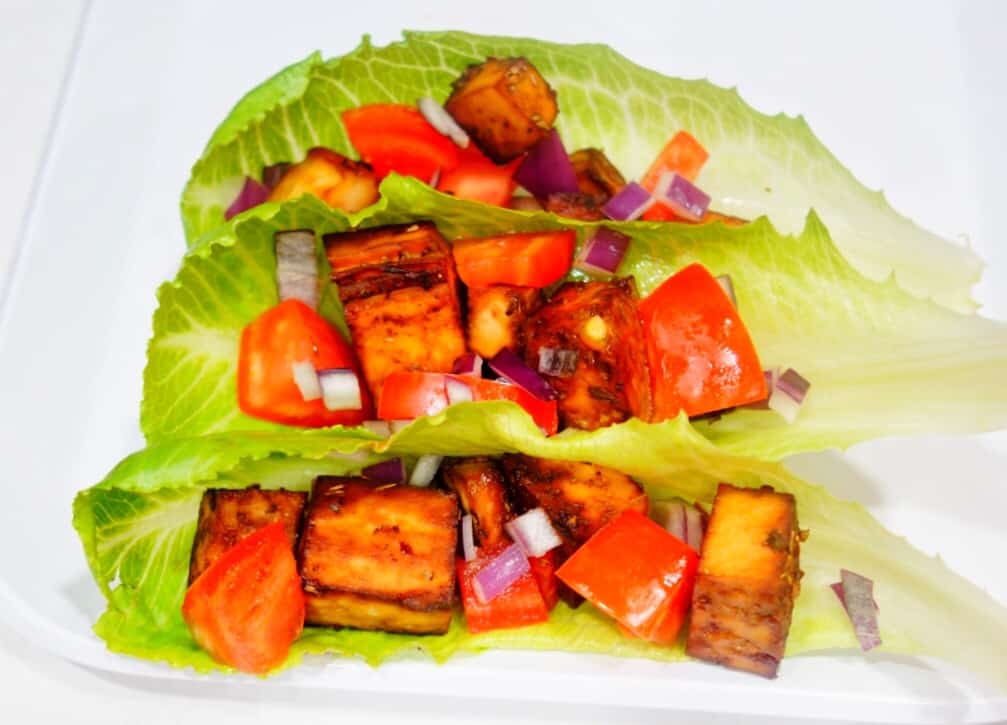 This baked tofu is perfect at almost any festivities, because it's irresistibly good and so versatile that you can add it to rice bowls, salads, tacos and other entrees. If you're grilling out, you can add this to veggie screwers. If you've never made tofu, or have people that think they don't like tofu – this recipe for you. 
7. 3 -Ingredient Strawberry Sorbet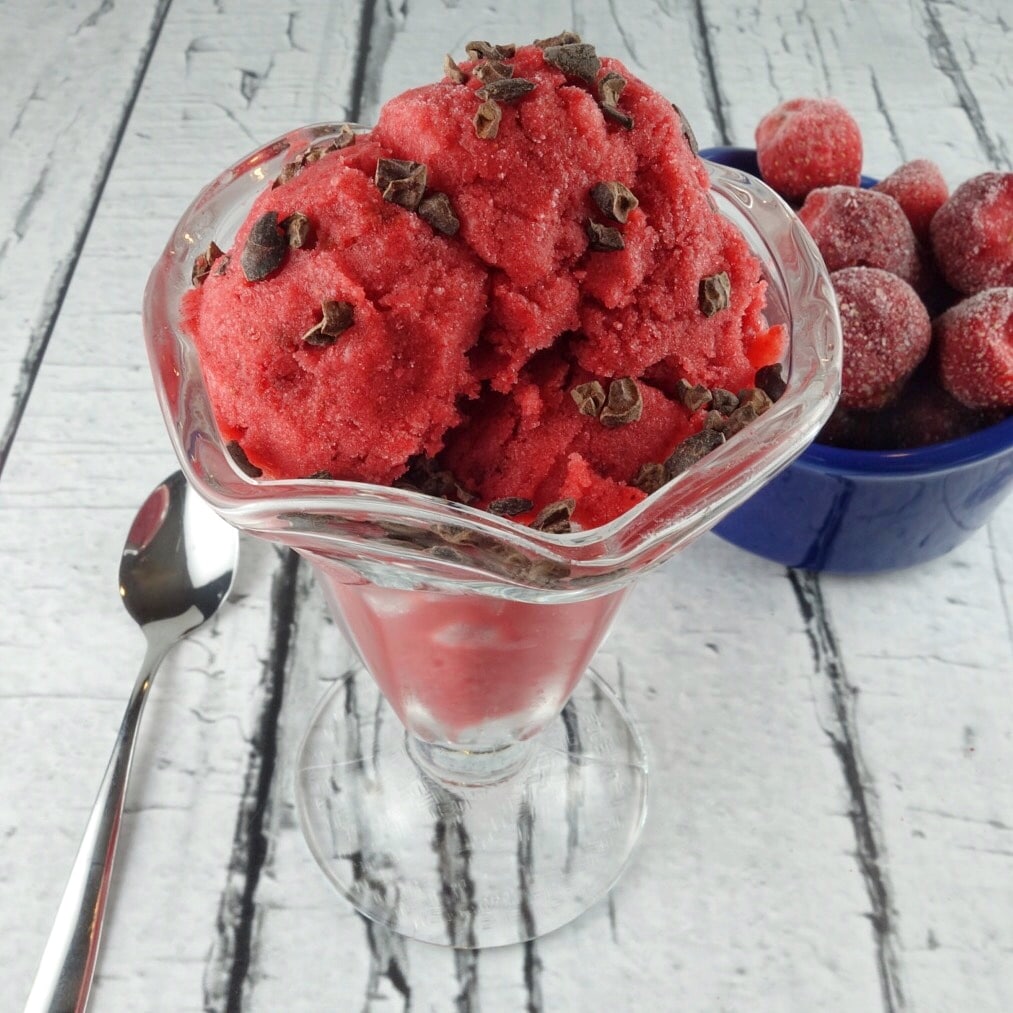 This Strawberry Sorbet can be made in under 10 minutes with 3 ingredients and no fancy equipment like an ice cream machine. If you don't like strawberries, you can easily sub it with another fruit. It's a guilt-free treat that will keep you in shape.
8. Festive Grain-Free Cupcakes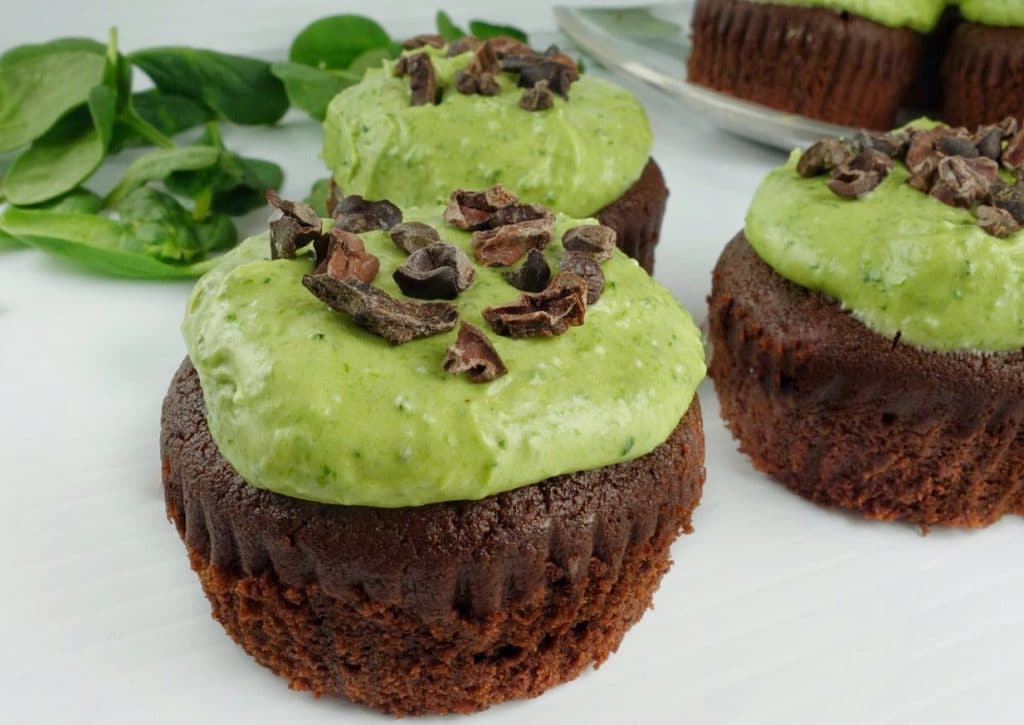 It isn't a party without cupcakes. These Grain-Free Cupcakes are made with low glycemic sugar, quinoa flour and pure cacao powder making it a healthy cupcake, but no one will know it! Plus you can follow my recipes here and here to get a beautiful colored icing without using any dyes.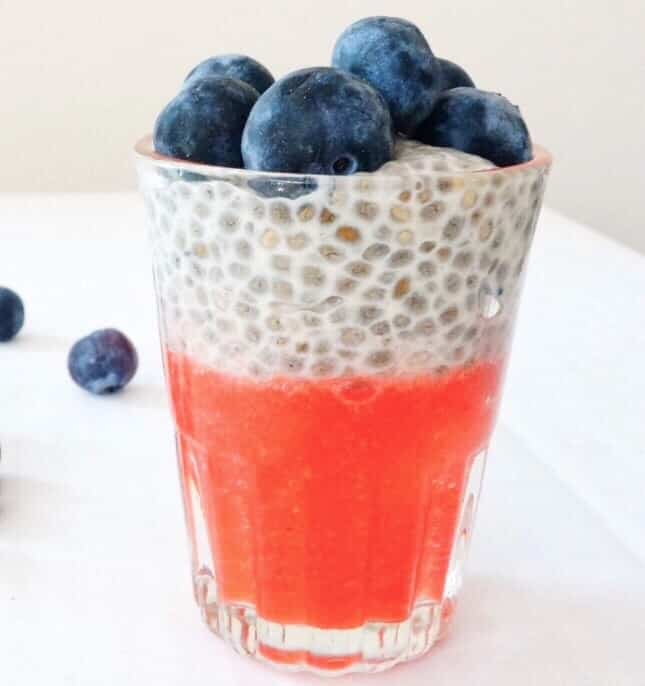 Chia Parfaits are another sweet treat without the guilt! It's easy to throw together, plus they're filled with fiber and antioxidants. This version makes a fun, patriotic treat to serve on the 4th of July. 
10. Detox Lemonade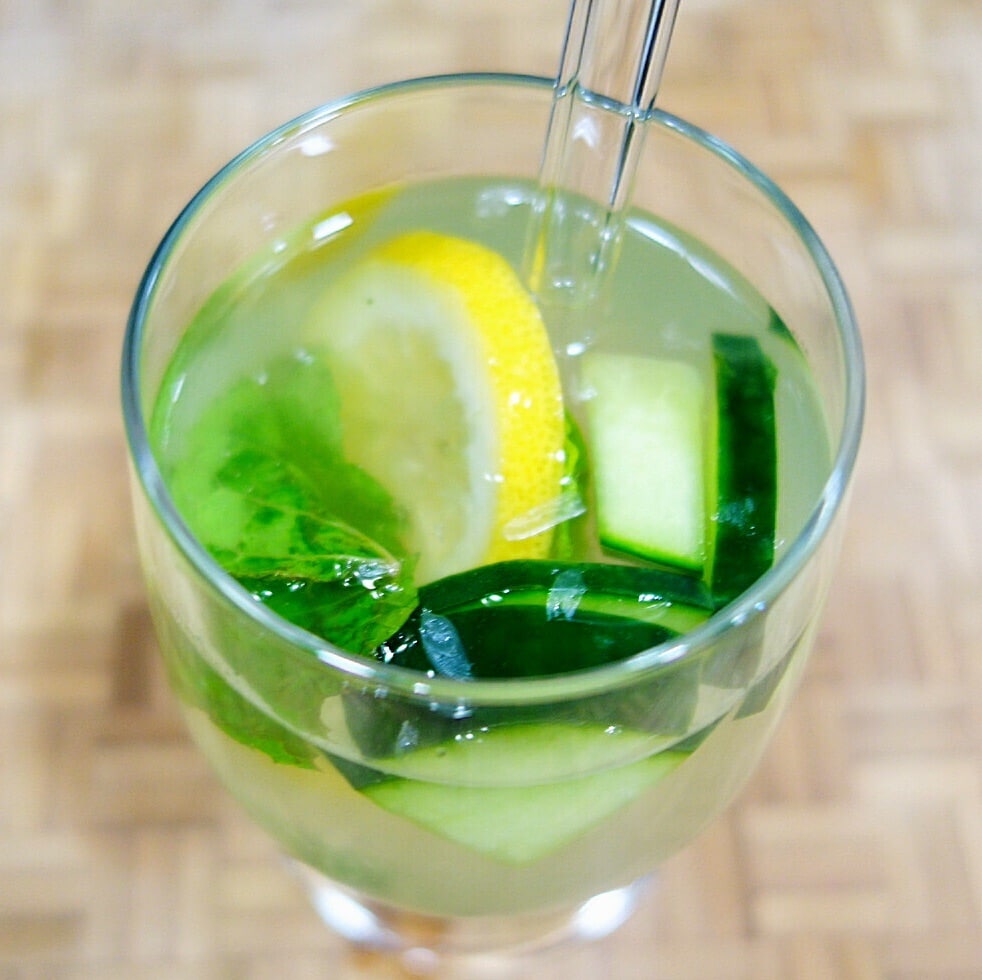 This refreshing Detox Lemonade is good to sip throughout the day to keep you hydrated and healthy. It's perfect to serve at any party, especially to beat the summer heat! You only need three main ingredients, plus sweetener you prefer.