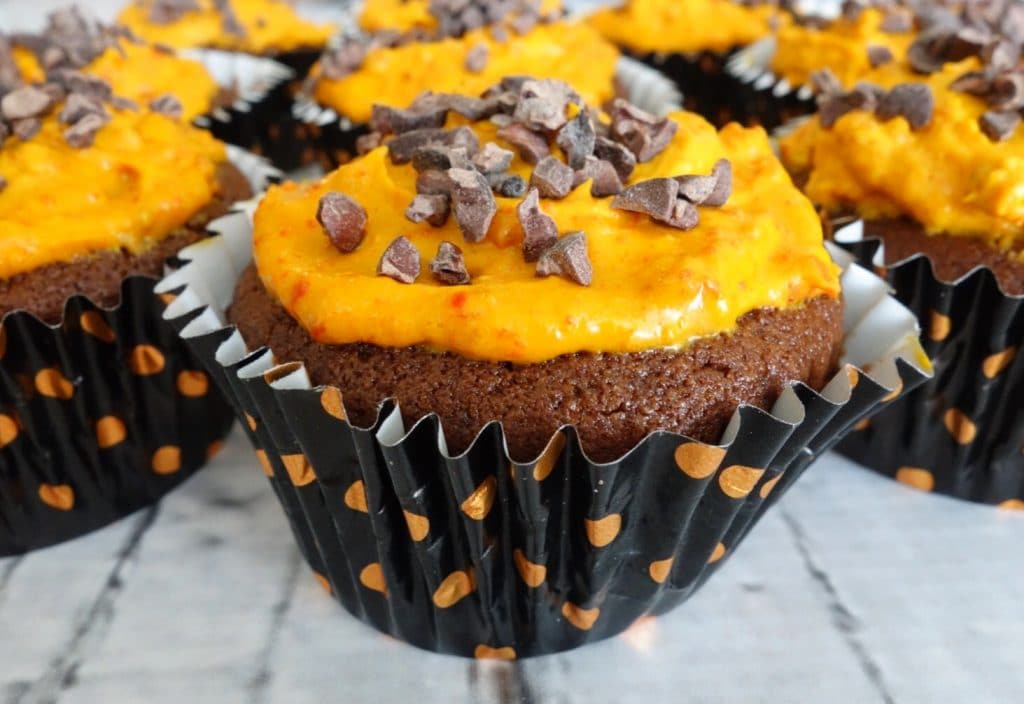 With Halloween right around the corner I wanted to give you some healthy options that are still yummy and festive.
You've probably seen a lot of spooky-looking treats, but the main problem with a lot of these treats is that they're filled with artificial dyes that have been shown to cause a lot of health problems.
I hate to be the bearer of bad news, but food dyes have been linked to ADHD in children, disrupting hormones, and more.
Luckily, I've got you covered and found a way to dye some cute Halloween treats using only real foods for coloring.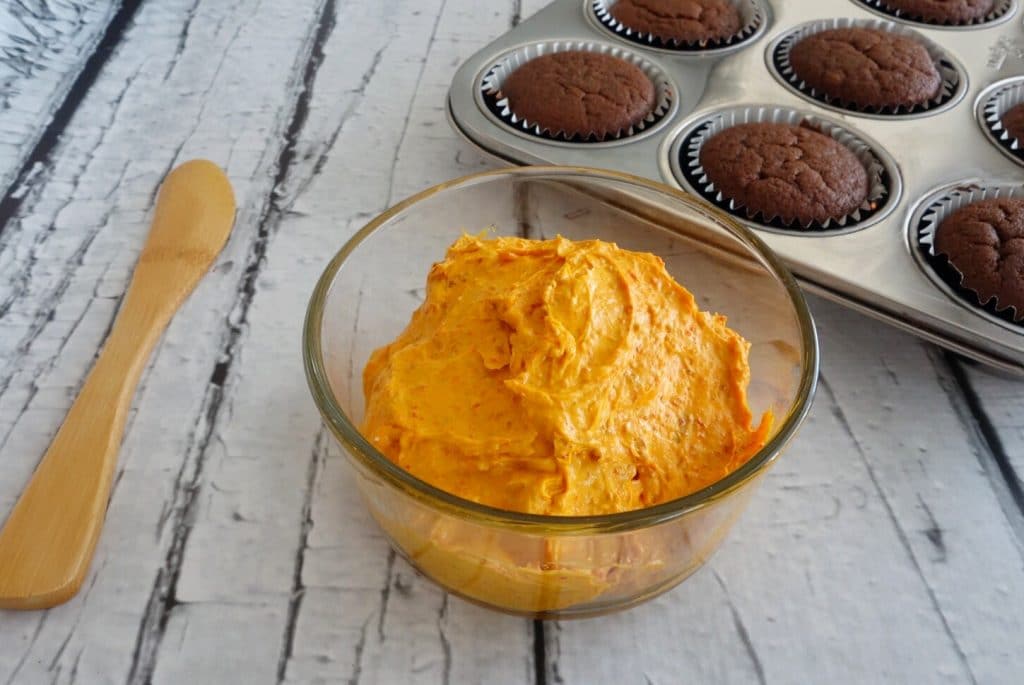 1. Orange and Black Cupcakes
I used this cupcake recipe. This gluten-free cupcakerecipe is also a good one to use.
How to make Natural Orange Icing
I admit I was lazy and bought some white organic icing with minimal ingredients. You could make the icing yourself with this recipe.
Then, to change the color of the icing, I soaked half a cup of goji berries for about 5 minutes and blended it in the food processor with my store-bought organic icing.
Make sure to drain the goji berries before adding them to the food processor. You don'twant to mix the water in there too.
There's really no way to get around the sugar if you're wanting icing but hey, at least there's no food dyes!
I have thought about using this dessert dip as icing. That would be the healthiest sugar-free version… I'll have to try it in the future.
Also, you don't have to be the best "icer" in the world, as you can see I'm not!
I feel adding the cacao nibs on top help them to look a little prettier and more festive for halloween.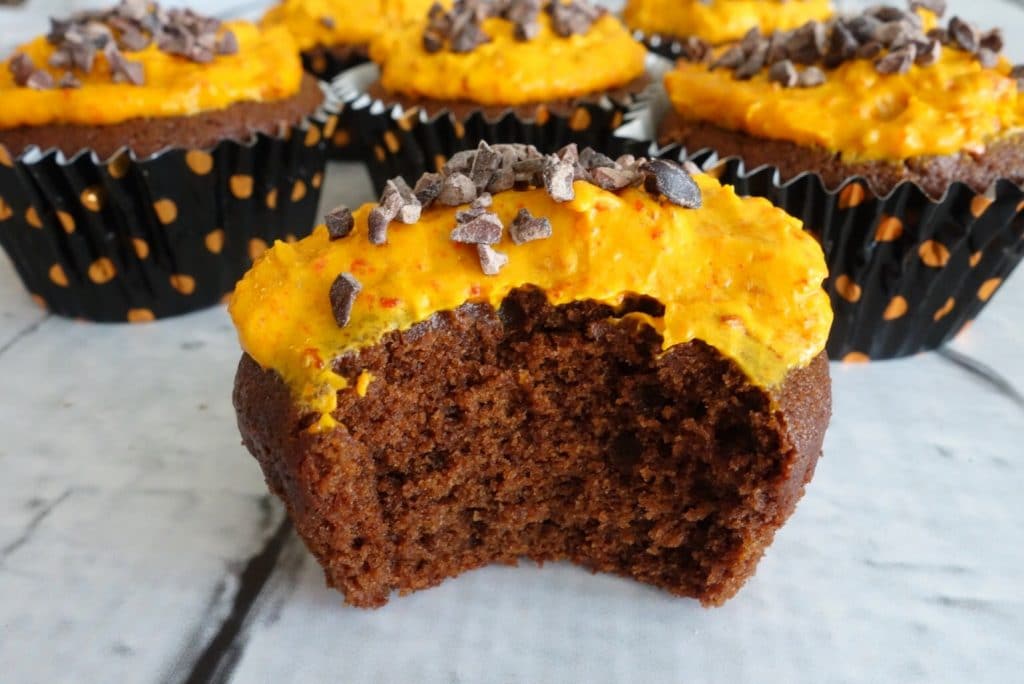 2. A Pumpkin Cookie Cake
I whipped up this cookie recipe, and used my hands to form it into the shape of a pumpkin on a baking sheet lined with parchment paper.
You could use chocolate chips for the face, but I wanted to keep this one extra healthy by using cacao nibs.
Make sure to freeze for at least an hour or two before serving.
There's something about the freezer that makes this cookie taste even better.
I just keep mine stored in there as they don't last as long as a normal cookie when left out on the counter.
Also I want to note this cookie does not taste like pumpkin.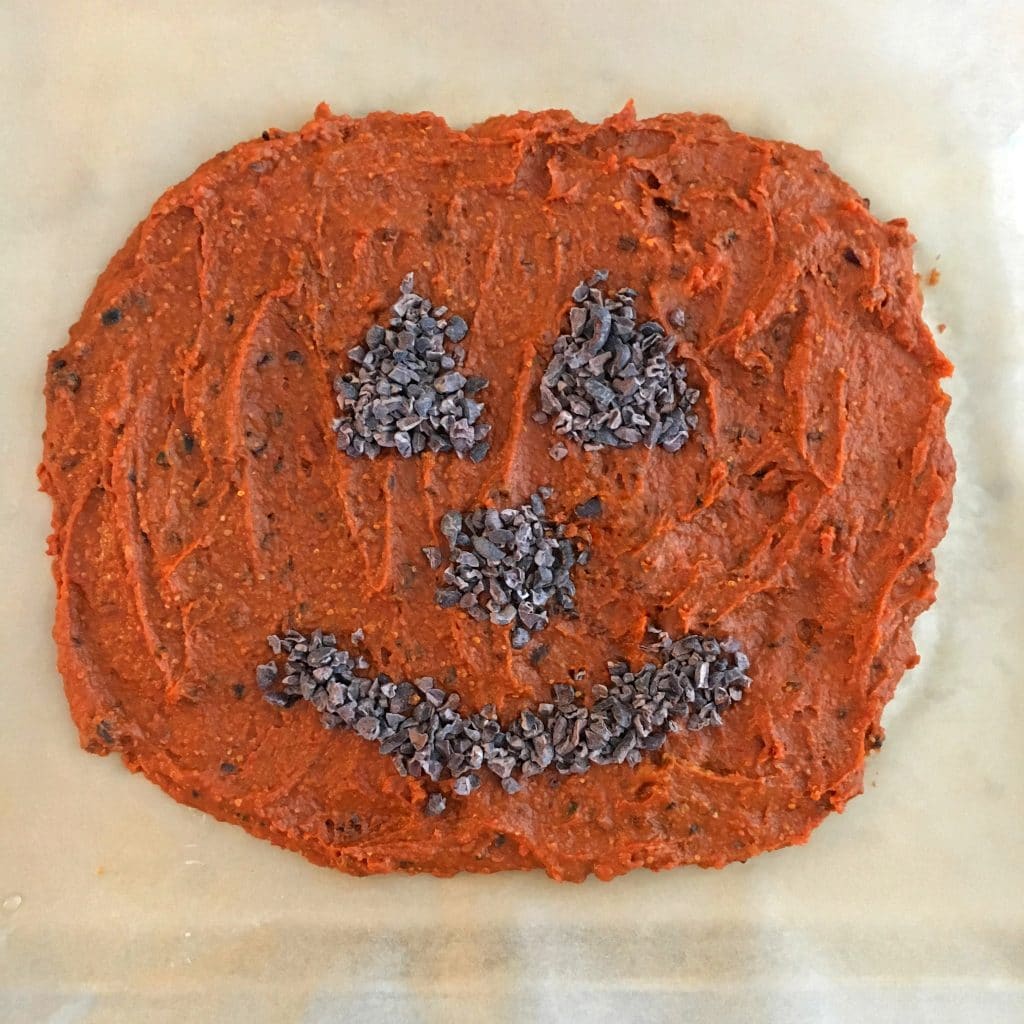 There's no baking required with these guys so it's pretty simple to do. (Linked in the title)
I used goji berries again to get this bright orange color so no risk of harmful dyes.
All three of these ways are healthy, yet so delicious!
It's also a great way to sneak some powerful antioxidants into kids since goji berries are full of them along with aton of other great health benefits.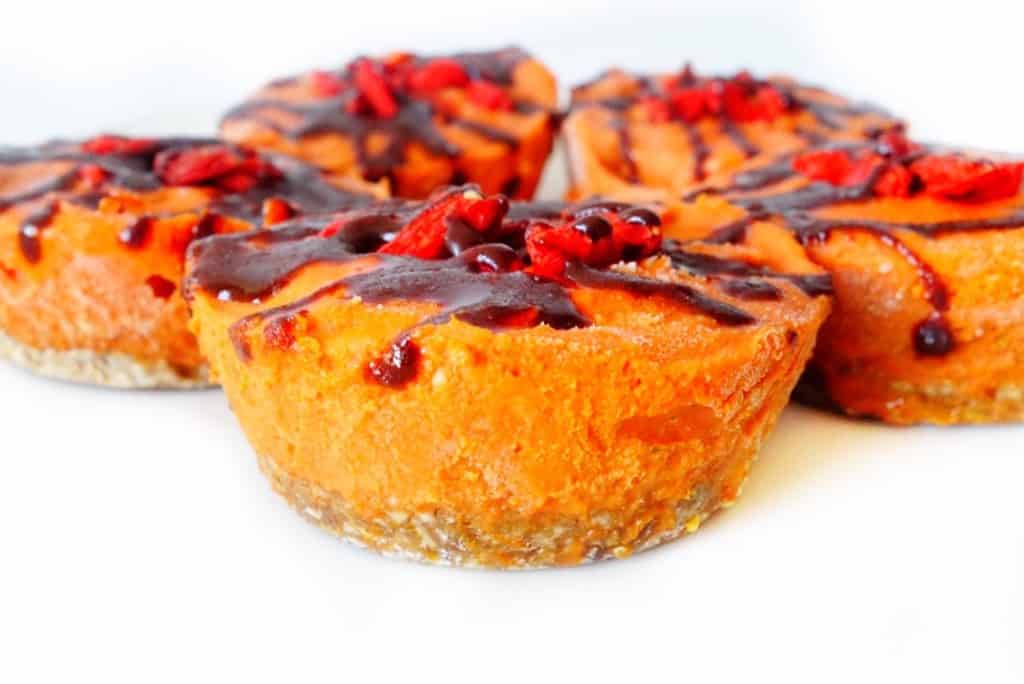 If you're needing other icing colors besides orange – see how you can get them
here
with just using real food. Happy Halloween!