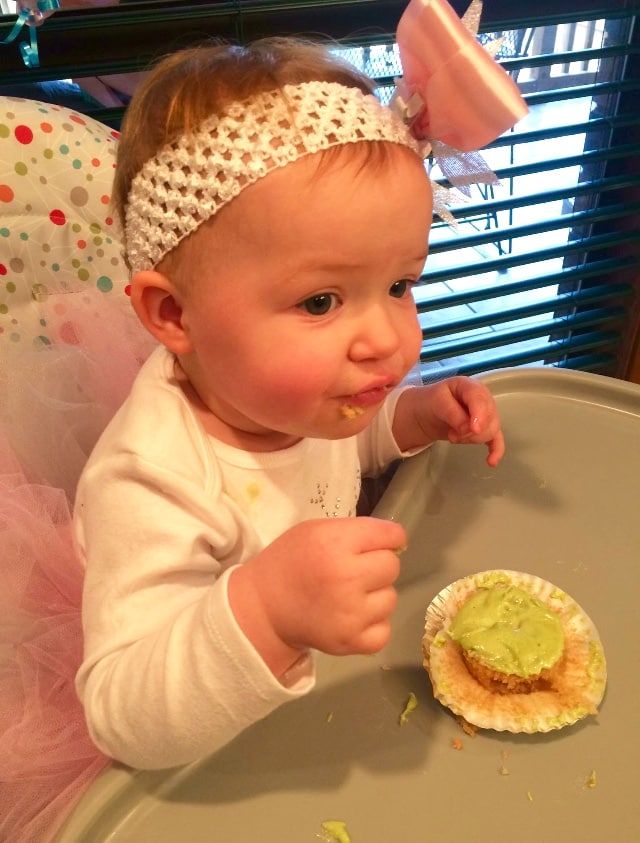 Last weekend we had my niece's first birthday party. I was in charge of making "healthy" cupcakes. I wanted the icing to be colorful, but didn't want to use artificial dyes that are so bad for people to consume. They've been linked to cause hyperactivity in children as well as affecting their ability to learn so I certainly don't want to feed that to my niece or her friends.
I saw a few recipes where someone used beet juice to color the frosting pink and thought why couldn't we do that with other vegetables too. I was nervous because the last thing I wanted was to give kids icing that tasted like veggies, but I'm happy to report no one could taste it at all!
Only a little bit of the juice is needed to change the color and it still tastes like vanilla icing! I used spinach for green icing and beets for pink. As you can see from the picture above, baby Hazel loved the spinach icing.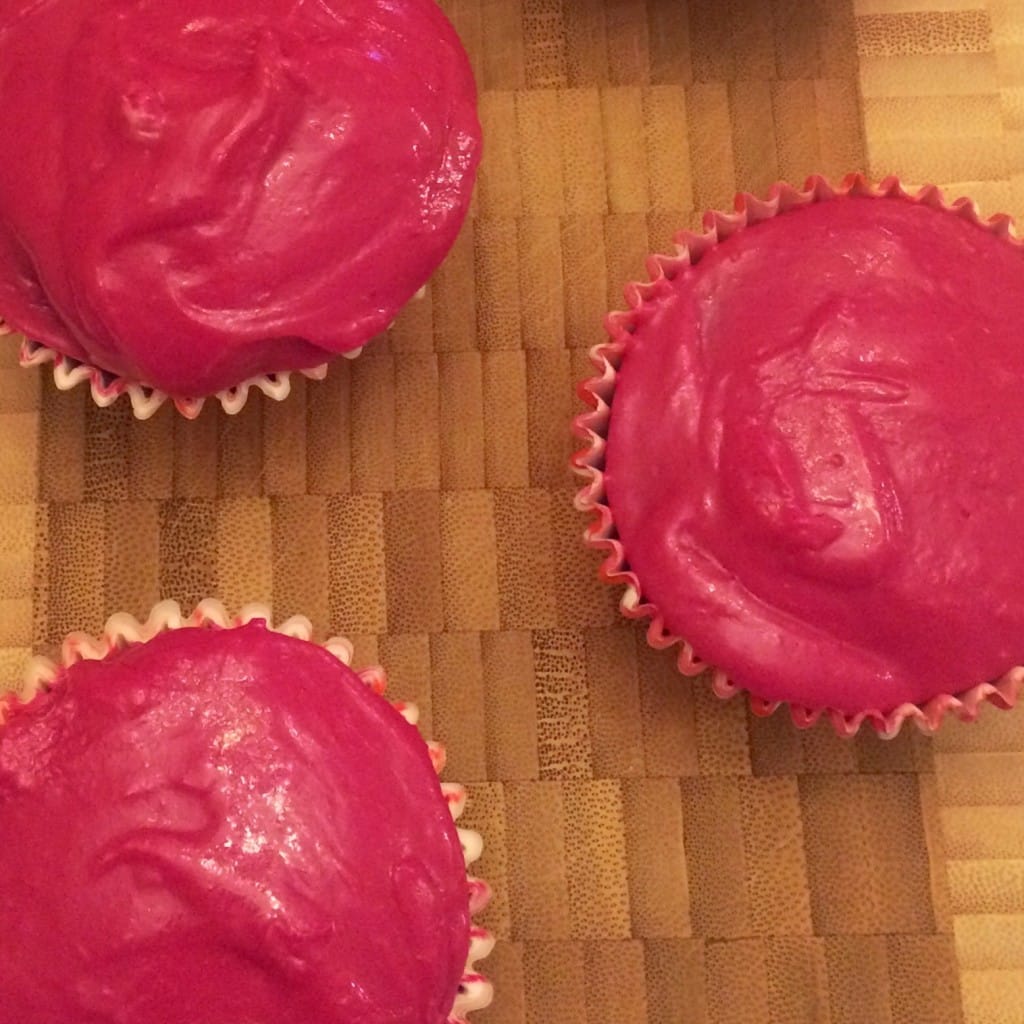 The beet won my vote. I love a good pop of pink! It was just as yummy as the spinach because again you only taste vanilla icing and moist Cacao Chocolate Cupcake. No beet flavor at all. If you don't have a juicer you can also blend the veggies into the icing. I did it with spinach and blueberries.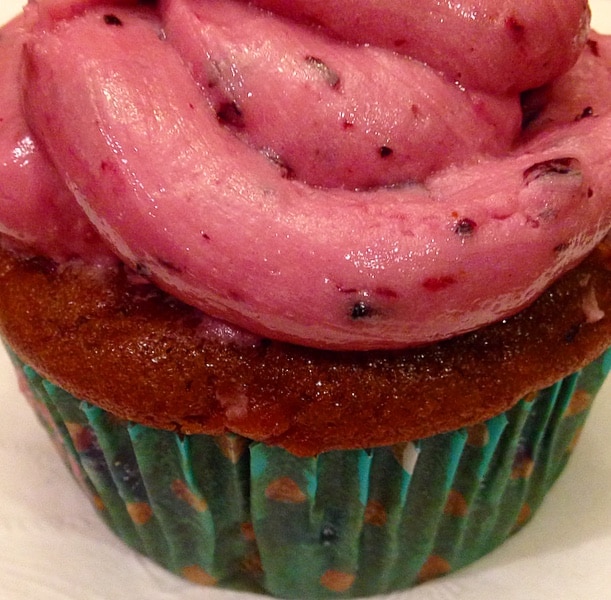 As you can see from the picture above and below, some blueberry "skin" did hang around in the batch I made, but you still don't taste it and you'll still get a great color. It was a little more purple in real life than shown in the pictures. If you don't feel like making the icing yourself, you could use this store-bought one.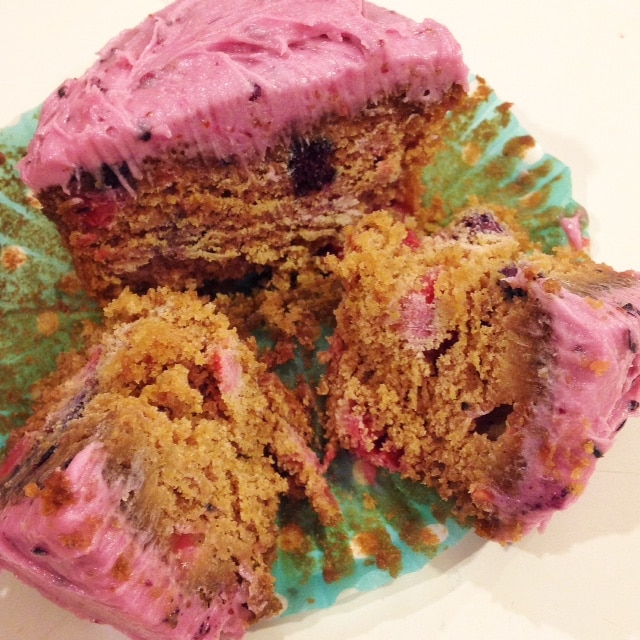 Another plus of adding fruit and veggies to your icing is you'll be getting a small dose of antioxidants and nutritional benefit so you won't be just consume empty calories. Great way to get some veggies in kids too! For a cupcake recipe try these chocolate cupcake or this grain-free version, too.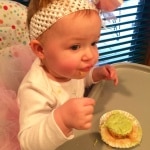 Print
Real Food Colored Icing (Dye-Free)
Check blog post for tips and a store-bought version of icing that can be used. Please use all organic ingredients when possible!
Ingredients
Dye-Free Coloring
Juice of Beets

(for pink)

Juice of Spinach

(for green)

Blueberries

(for purple)

Goji Berries

(for orange)
Instructions
With a hand beater start blending the butter, 1 cup of the powdered sugar and vanilla.

Once that is blended well add in the rest of the powdered sugar. You might need to add a few splashes of water to get the icing to a smoother texture.

After it's blended start with a tsp of veggie juice (whatever color you decide) and mix together.

If you're not using juice then add 5-7 blueberries and blend with beaters until color changes.

To get the color darker keep adding just a little of the juice or a few berries at a time and mix until you reach the color you desire.