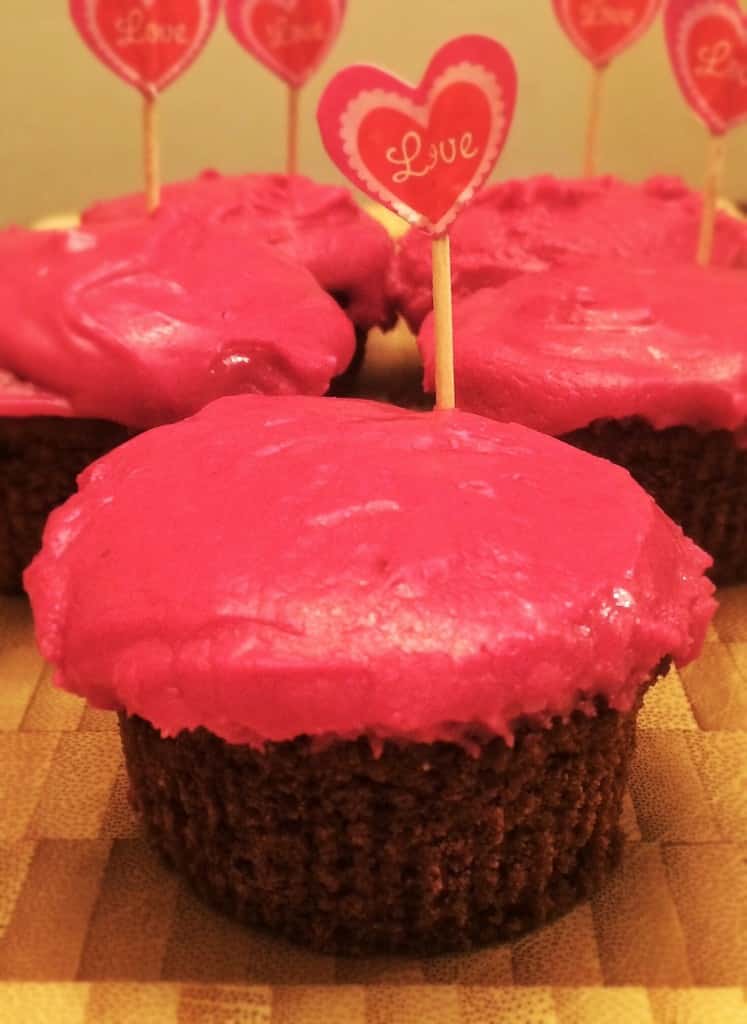 Since Valentine's Day is next weekend I have a couple dessert recipes I'll post before then. First up, Cacao Chocolate Cupcakes that are dairy-free, refined sugar-free… yes, they're vegan and so, so good!
Honestly, I love these more than any dairy filled cupcake. They're so moist and the cacao gives it a fresh chocolate flavor like none other. If cupcakes are your go-to V-Day treat, then I've got a new go-to recipe for you.
Remember don't use those harmful store bought icings or synthetic food coloring. My real food colored icing tastes and looks great with these cupcakes (especial the beet pink) without any preservatives or chemicals!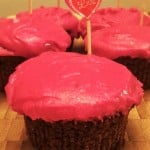 Print
CACAO CUPCAKES
Please use organic ingredients when possible!
Instructions
Preheat oven to 350 degrees

Mix nut milk and apple cider vinegar together and let sit

In a large mixing bowl, add butter, sugar and vanilla and mix together with beaters until it's whipped

In another large bowl mix flour, cacao powder, baking powder, baking soda and salt together

Add nut milk mixture to the butter and beat until partially mixed

Then slowly add the dry ingredients to wet while beating together

Keep mixing together until everything is combined with no clumps

Line muffin tin with cupcake holders and evenly divide batter filling 1/2 - 3/4

Bake for 20-25 minutes. Use the toothpick method to make sure they're done

Let cool before frosting