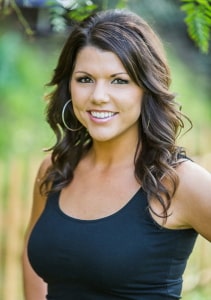 Welcome to MegUnprocessed. My name is Megan and I'm a wife, mother and TV producer that fell in love with the plant-based, organic lifestyle. After doing so, I earned my certification in holistic nutrition to learn more about how real food can heal the body and help others. I started this blog to share my recipes and lifestyle tips to living a healthier and longer life.  All of my recipes are created to help your health, not hurt it. Your tastebuds won't be let down either. 🙂 
I've worked in TV for 14 years. I started my television career in local news and then went on to produce for Fox in NYC for almost six years. I took a leap of faith and moved to LA to produce the Emmy-nominated, daily lifestyle show, Home and Family on the Hallmark Channel. I now have my own production company, UnProcessed Productions, where we produce an array of videos for lifestyle and recipe bloggers, YouTube personalities, health and wellness companies plus product marketing. I also still do freelance work for different networks. 
My journey has now generated a new passion for me in sharing with others how much better it is when you just eat real, whole foods. I want people to know it's not as hard as you might think. Plus, you can still eat good food! It's not boring, it fills you up and will improve your health. Healthy living is more than just a number on the scale. It's about feeling good, mind, body and soul.  
Photo credit (picture at the top): jeremy lee photography