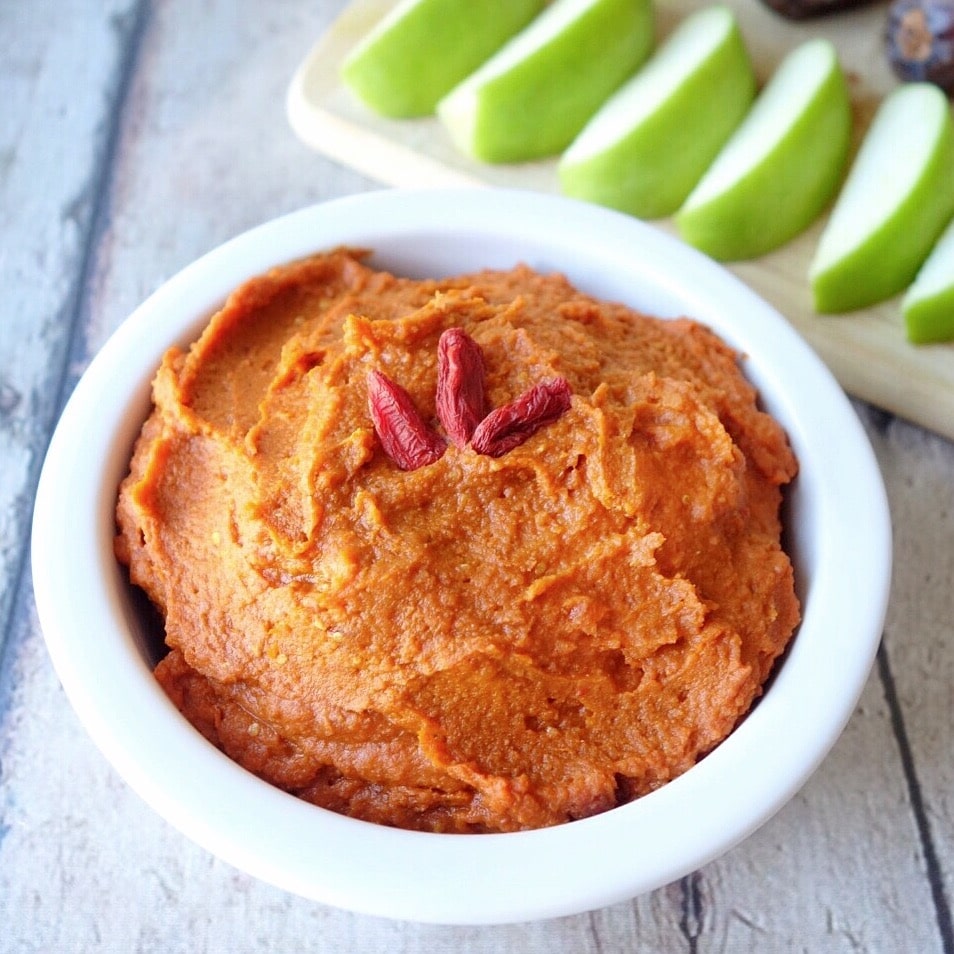 This Goji Berry Cookie Dough Dip is one of the healthiest desserts ever. It's grain-free, dairy-free, refined sugar-free, soy-free and vegan. It can even be made nut-free (see note below). With the two main ingredients being goji berries and garbanzo beans, you'll only reap benefits from eating it. This yummy dessert dip is perfect to serve at parties, barbecues or just to eat when you're craving something sweet.
I wanted to bake cookies without using any flour or sugar and I put together these ingredients. I decided to use goji berries as the main sweetener in this because I wanted these cookies to have some extra nutritional benefits. What's better than a dessert with health benefits? Especially one that is similar to cookie dough. Goji berries are one of the healthiest dried fruits out there.  They have way more antioxidants than blueberries!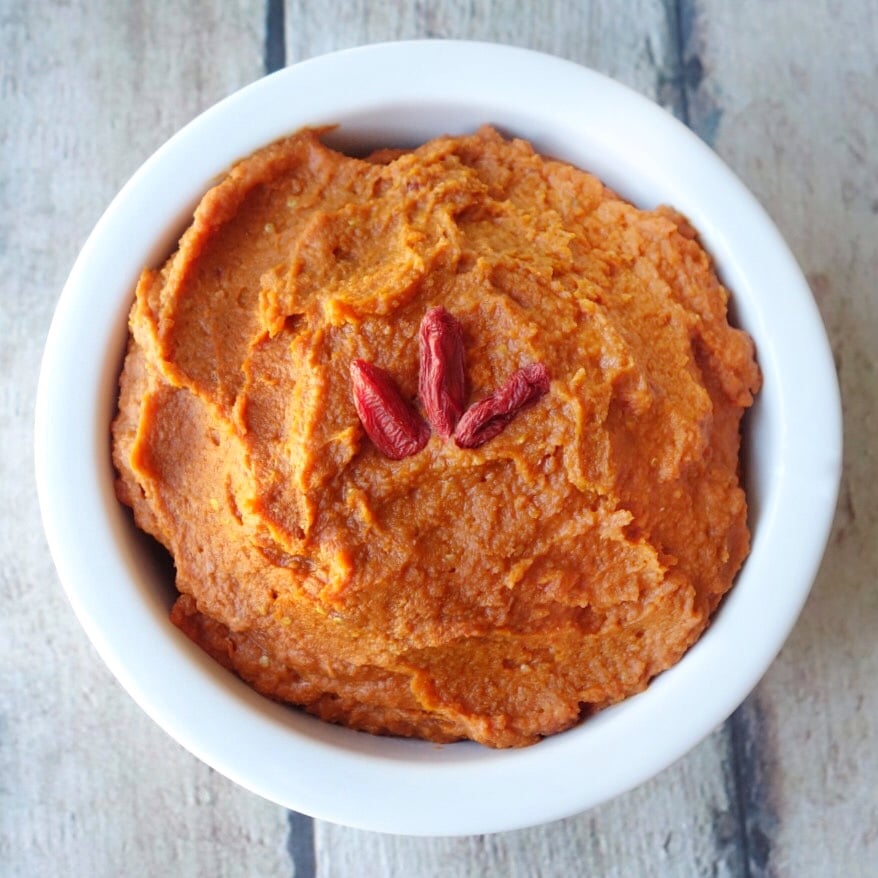 While I was set to just make these cookies, I tasted the "dough" to see if I needed to adjust any of the ingredients before baking… I couldn't believe how good it was. I decided to just serve it as a dip with apples and other sorted fruit. It was a hit! Feel free to serve it with whatever pleases your palate. You can literally eat this with just a spoon. It's that good!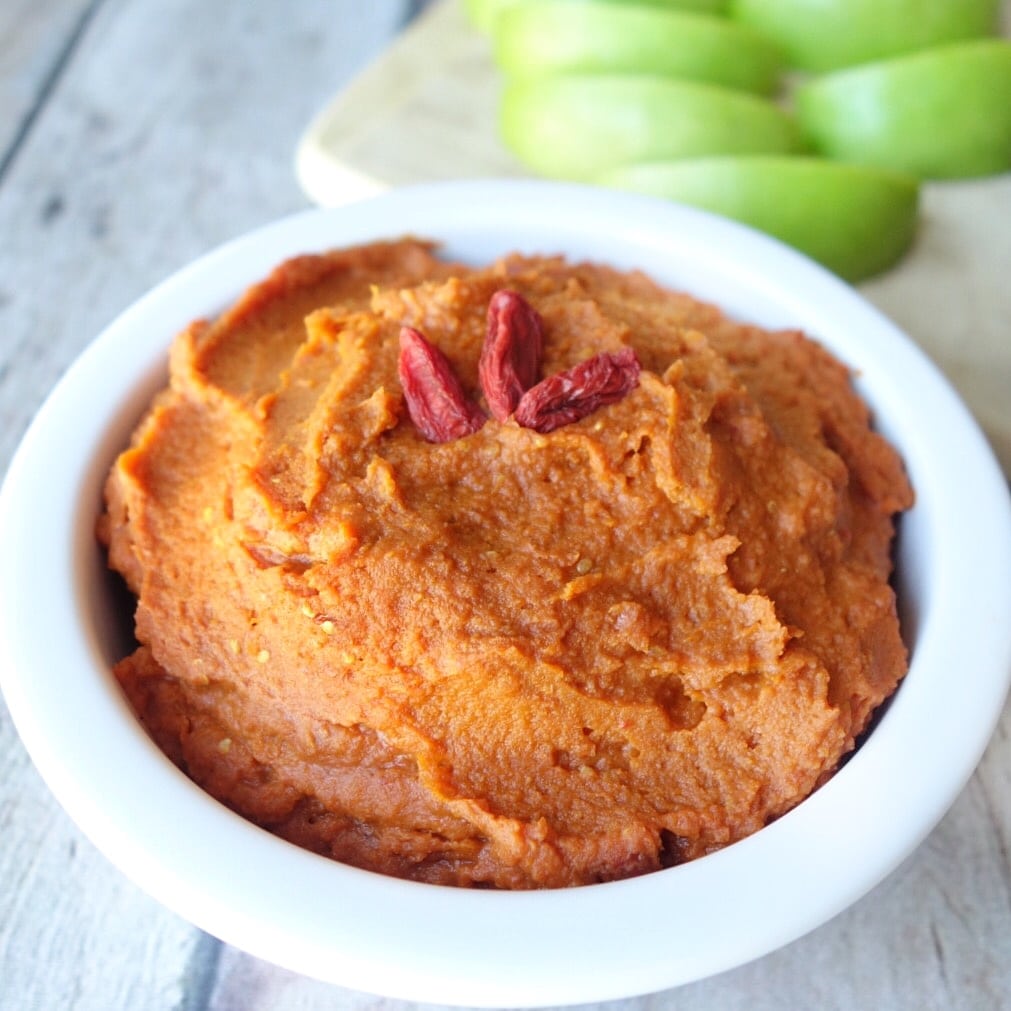 I had to make another batch to test out how good this dough would bake into cookies. They came out better than I could have imagined. These GG cookies are a blog favorite now. If you're not in the mood for cookies, whip up a batch of this instead and don't feel a drop of guilt if you just eat it from the bowl. Just look at the health benefits from it under the recipe.
*Note: You can make this dip nut-free by subbing the nut butter with a seed butter like sunflower seed butter.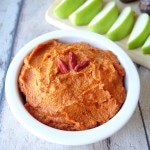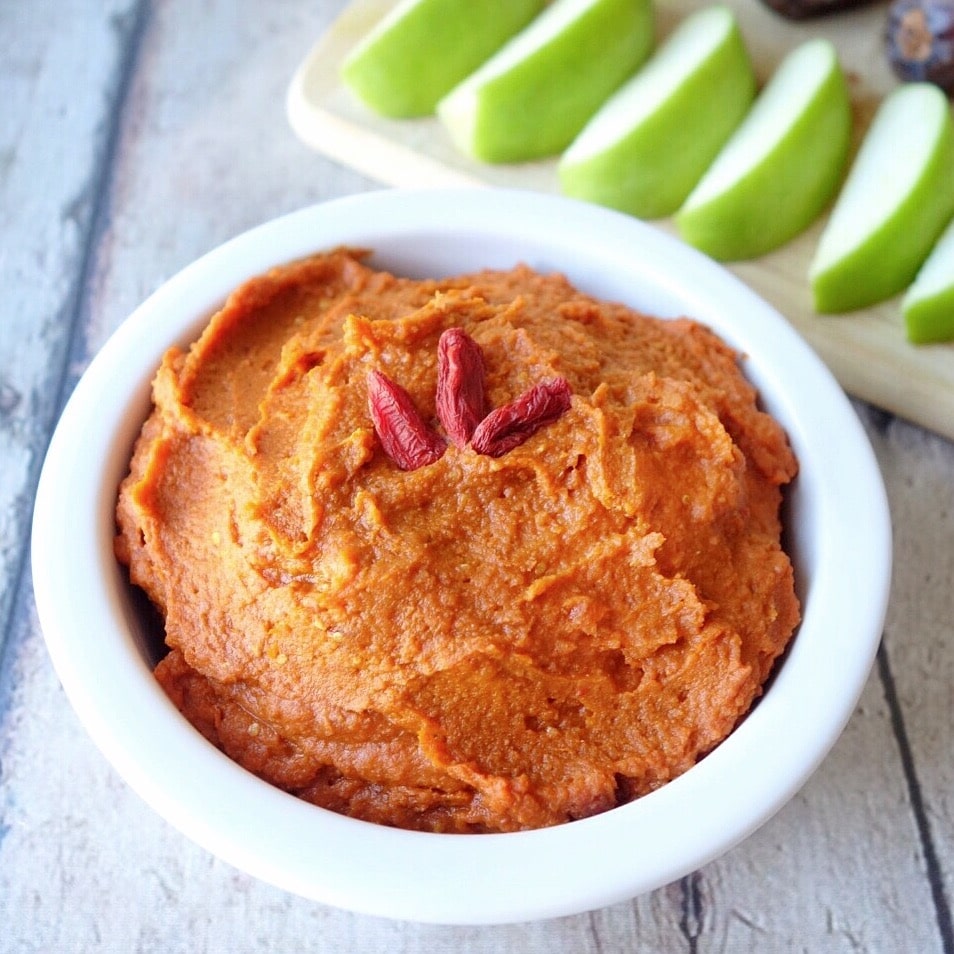 Print
GG Dipping Dessert
Please use all organic ingredients when possible!
Instructions
First put Goji Berries in warm water to soak while you get everything else ready.

Add Garbanzo Beans in food processor and blend.

Then add all other ingredients and soaked goji berries (not the water but save it) into the food processor and blend again.

If it's not creamy enough add a few tablespoon of the water the Goji's were soaking in and blend again. I had to add in a couple of them. You want the dip to be smooth and creamy.

Taste and adjust flavor if needed by adding more dates or goji berries. You could also add a little maple syrup or honey if you want it even sweeter.

Then place in a bowl and serve.

NOTE: You can also stir in chocolate chips or other toppings you like. Store in an airtight container in the fridge.
BENEFITS OF THIS RECIPE:
Low Glycemic – It won't spike your blood sugar! Very important for good health.
Loads of fiber from the beans and dates
Great for improving and maintaining good bone health and eye health.
You'll boost your antioxidants with the dates and goji berries – see why it's so important
Lots of protein from the beans and almond butter
Vitamins A, C, E. Calcium, Iron, Zinc
Money Saving Tip: You can buy these in the bulk section at Whole Foods, which will save you a little. You might be able to find them for less at local Asian Stores.