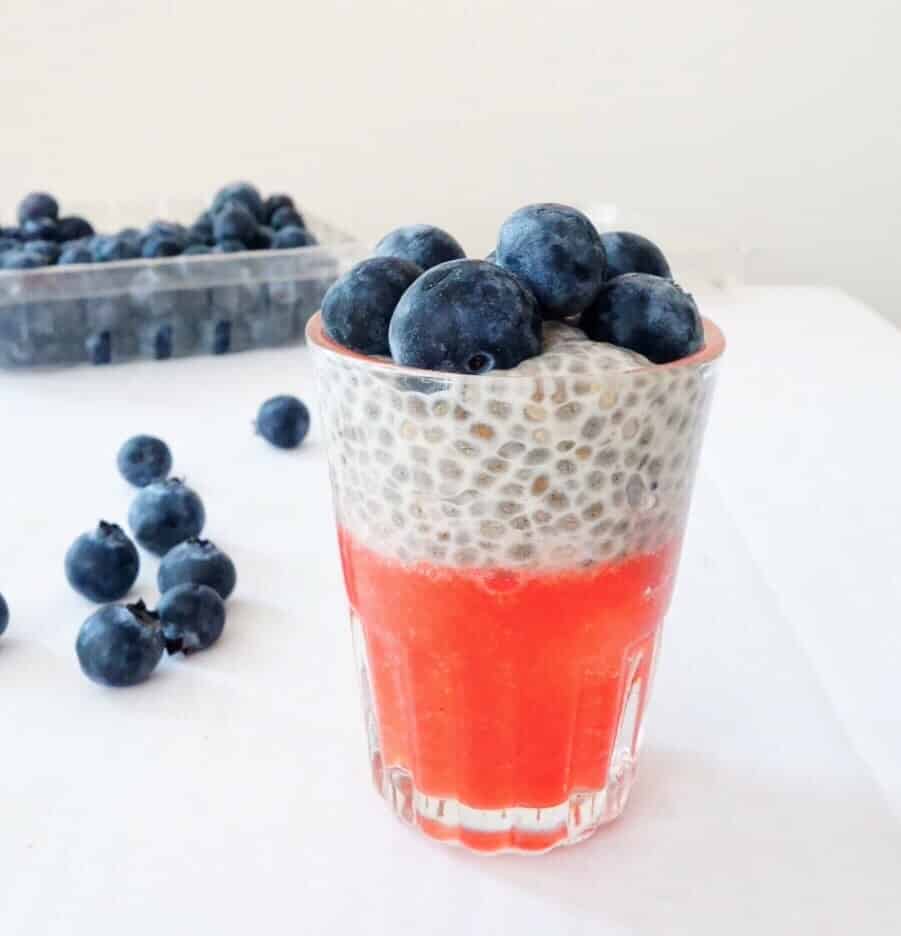 With July 4th right around the corner I decided to show the USA some love with a Patriotic Chia Parfait. I mean really how cute is this?! It's so easy to make and here's how:
First make chia pudding. You can use my recipe, but make sure to leave out the Matcha (we don't want any green!). The rest is the same.
Then blend 1 cup frozen strawberries and a little bit of water in the blender. Once blended up nicely, pour this in the glass first and then put in the freezer. You need your "red" to freeze in the glass first because the chia pudding will start to mix with it if you top it immediately. Trust me I made this mistake.
After the strawberries are frozen in the glass, spoon in vanilla chia pudding and top with as many blueberries as you prefer.
And voila, you have a healthy patriotic treat to serve on the Fourth of July!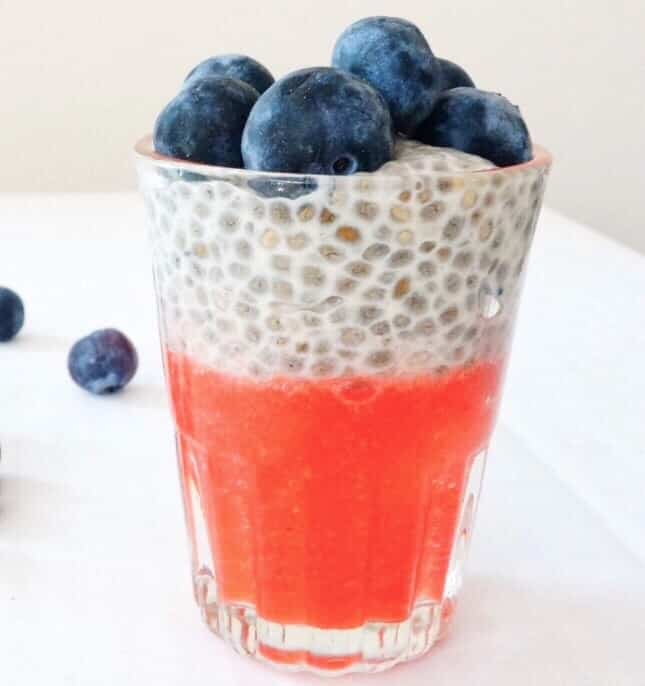 I made these mini parfaits by using the same shot glasses I used for the chocolate smoothie shooters. If you're not a fan of strawberries feel free to sub raspberries or another red fruit. You can put them in any size glass you'd like, just make sure to adjust the recipe to how many you'll be serving. Have a happy and safe 4th!
BENEFITS OF THIS RECIPE: 
Filled with antioxidants to keep you feeling optimal 
Helps boost energy levels 
Contains detoxing properties 
Great for digestion