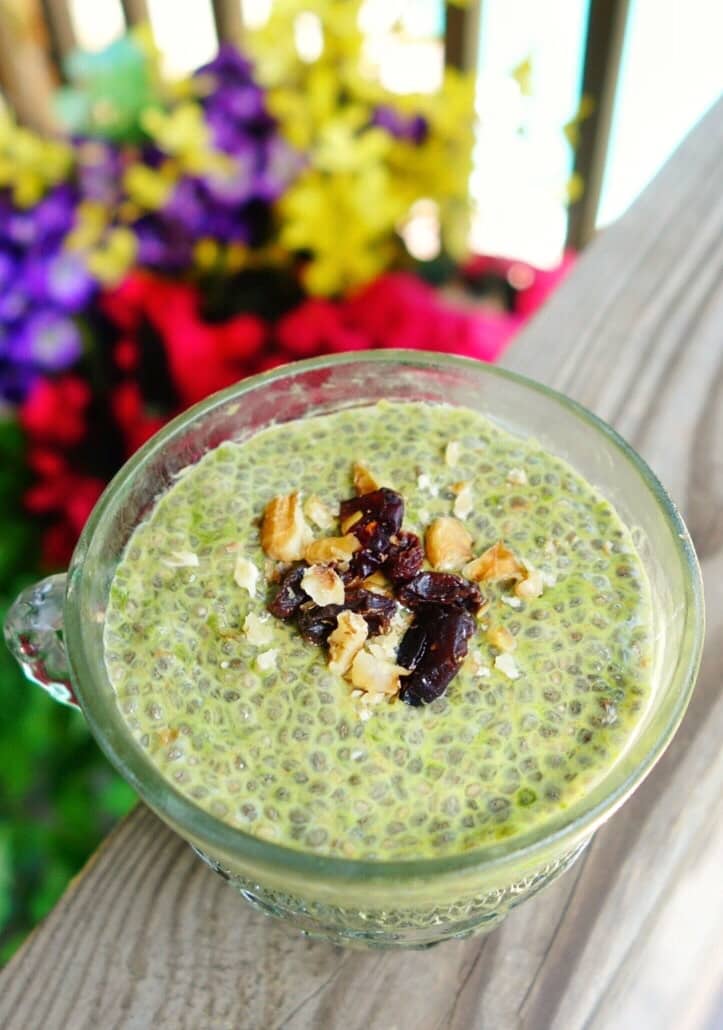 Have you gotten on the matcha
 train yet?  It's packed with antioxidants, helps detox the body, and can even helps calm the nervous system! This Vanilla Matcha pudding is so easy to prepare, and not only does it have loads of benefits from the matcha, but also the chia seeds! This tasty little snack is packed with protein, healthy fat and will help improve digestion. You'll be winning on so many levels. :)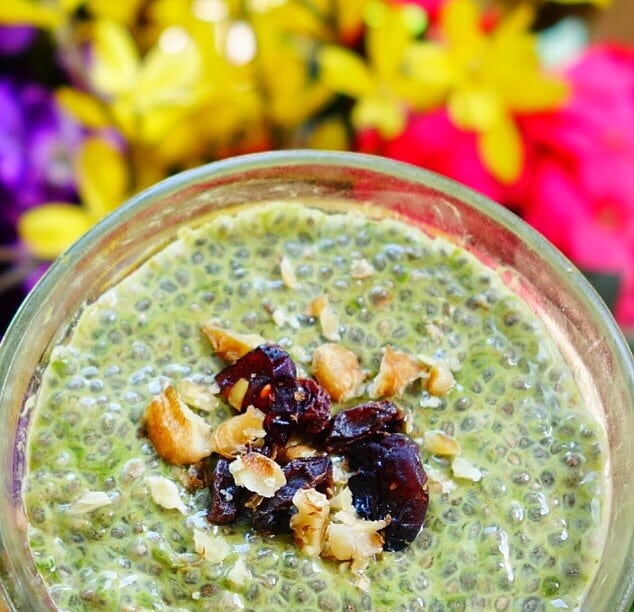 I had a Vanilla Matcha Latte recently and that's when I thought I should make this into a chia pudding flavor. You could make this pudding without the matcha and it's still tasty as Vanilla Chia Pudding, but by adding it you'll consume 10 times the antioxidants of green tea plus more! This can be a snack or a quick and easy breakfast if you prep it the night before. No matter when you eat it, know that you're doing your body good. Matcha
was an acquired taste for me, but I grew to love it quickly.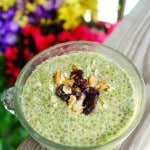 Print
VANILLA MATCHA CHIA PUDDING
Please use all organic ingredients when possible
Instructions
In a glass jar or other container add all the ingredients and stir until mixed well. Make sure all the chia seeds are mixed in.

Close or cover the container and let it sit in refrigerator. It can also be made the night before, or a day or two in advance. If you are wanting to eat it day of, best to let it sit for at least an hour. It becomes more like a pudding the longer it sits.

Stir well before eating. Adjusting sweetener and seasonings if needed. Enjoy!
BENEFITS OF THIS RECIPE: 
Calms the mind and relaxes the body
Boosts metabolism and burns calories
Enhances mood and aids in concentration
Provides essential  vitamins and minerals like zinc and magnesium
Helps lower cholesterol and blood sugar