If you need a quick and easy appetizer that will be a crowd pleaser, or if you're just craving a savory snack – this dip will do the trick!
You only need 5 ingredients and a food processor (or blender) to whip this one up. Not only does this dip taste great, but contains loads of protein from the beans, detoxing properties from cilantro and lime juice, and a wealth of B vitamins from the nutritional yeast. All of this mixed together makes for one delicious dip. You won't have that gross, bloated feeling after eating it either. Everything in this dip benefits your health.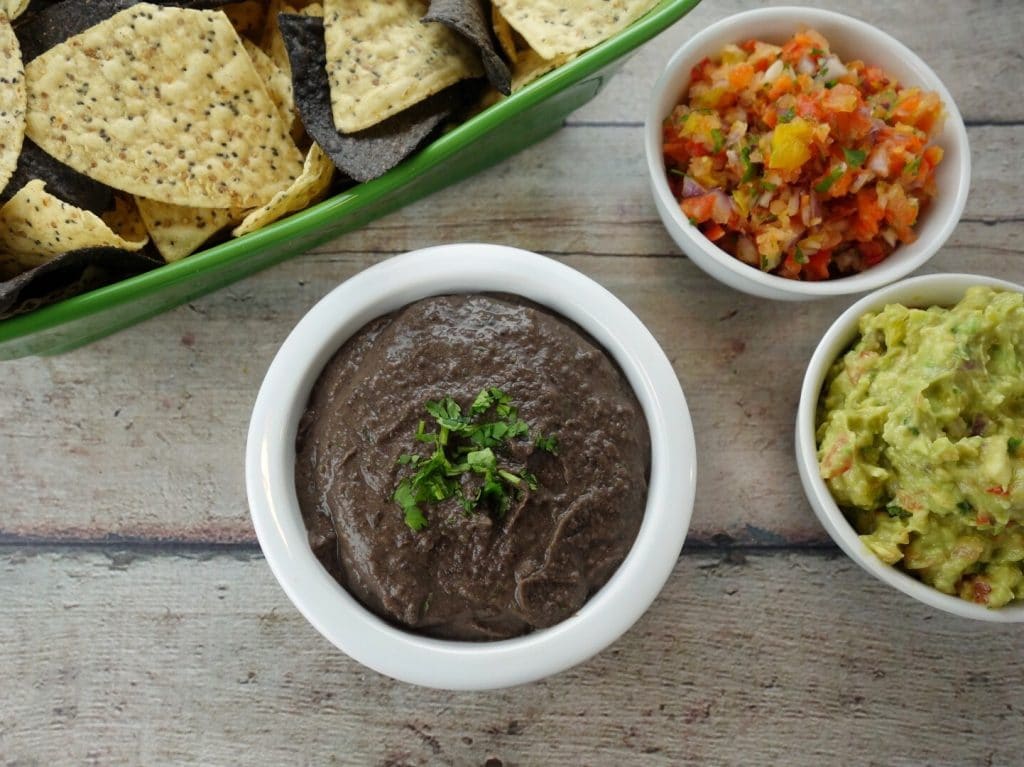 This is actually an older recipe of mine that I came across when planning out what to make for our Super Bowl Party next weekend. I remembered how much I loved this one – not just for the flavor, but because it literally takes about 5 minutes to throw together. I definitely needed to update the pictures, and this time I decided to leave out the oil to make it even healthier. My husband, who loves olive oil, said he couldn't taste a difference so it reassured me that leaving it out was a good thing. You can always use the older recipe if you'd like. Both are winners.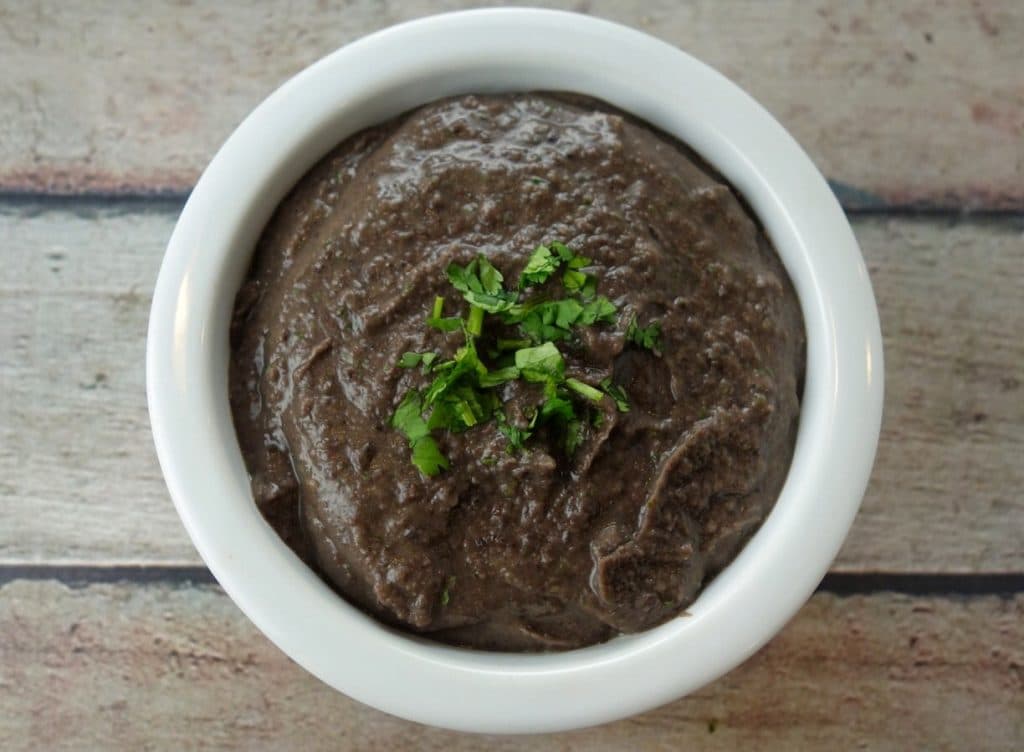 It's always nice to have some healthy alternatives that are filling and taste good at any party. It will help you stay away from some of those other decadent, not so healthy items. But if you do happen to over-indulge a little too much you might want to make one of these detoxifying recipes for the next day!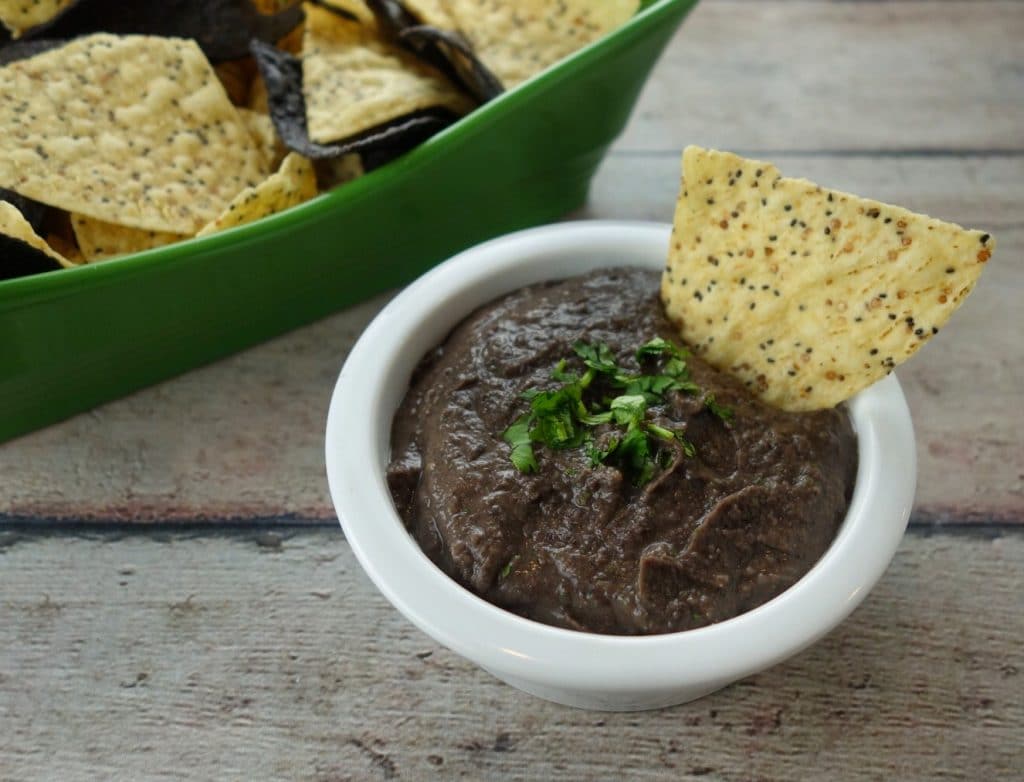 If you're looking for other recipes that will be perfect for the Super Bowl or any party for that matter – here are a few of my favorites that are quick and easy to prepare day of!
Avocado Tomato Eggplant Rounds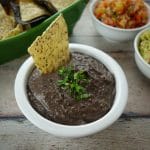 Print
Black Bean Cilantro Dip
Please Use All Organic Ingredients When Possible!
Ingredients
1

can Black Beans

¼

cup

Water

¼

cup

Cilantro

2

tablespoons

Nutritional Yeast

2

tablespoons

Lime Juice

½

teaspoon

salt

or to taste
Instructions
Place all ingredients in a food processor and blend together. You have to stop a few times, scrape down the sides and blend again.

Store in an air-tight container in the fridge for 3-5 days.

NOTE: A blender will work as well, but you will have to scrape down the sides more.