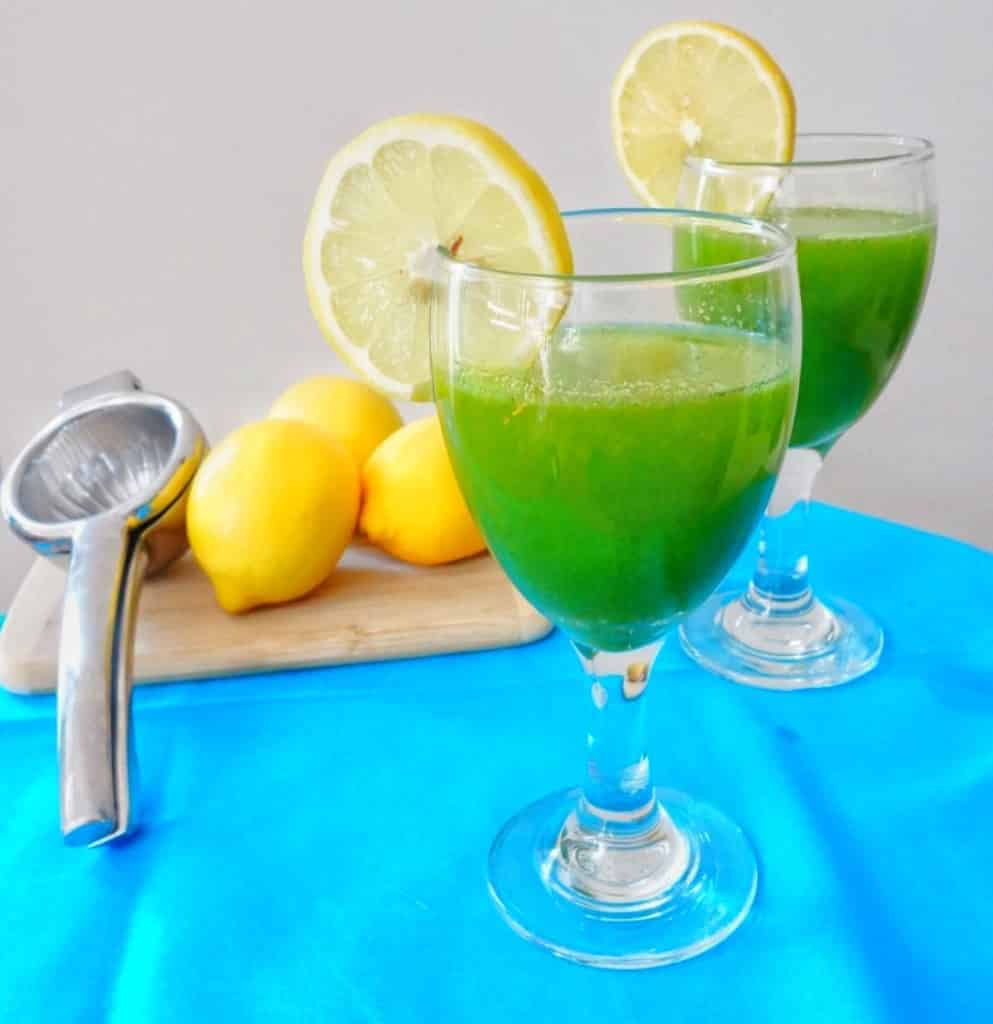 This Basil Lemonade is naturally sweetened and packed full of nutrients. As I'm sure you know, it's important to stay hydrated and this might become your favorite way to do that.  You only need three ingredients to make it from scratch, and it's a lot healthier than anything you can buy. Basil and lemon are the perfect that will leaving you feeling optimal after you drink it.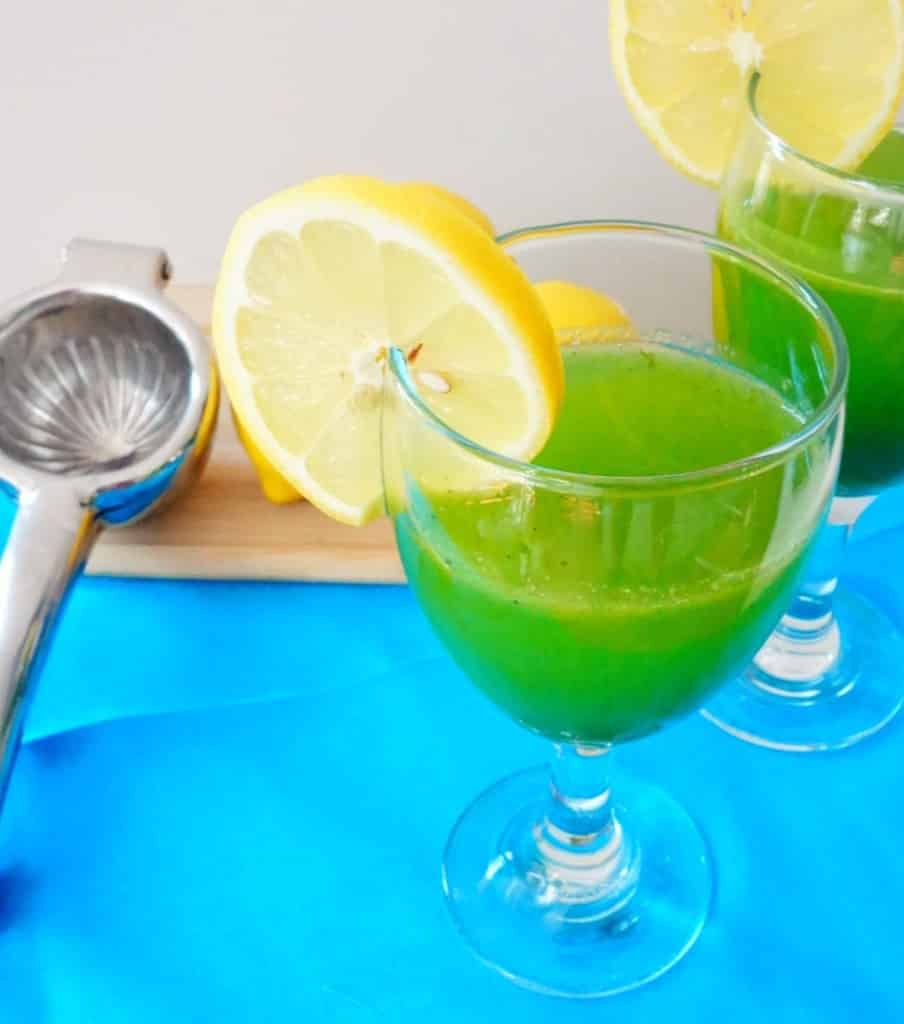 Basil Lemonade is not like store-bought lemonade because it's only made with real food.  No additives or refined sugar. Like my detox lemonade, it only requires THREE ingredients (not including the main ingredient: water).   Don't let the green scare you… I promise you're not going to be disappointed with the refreshing taste.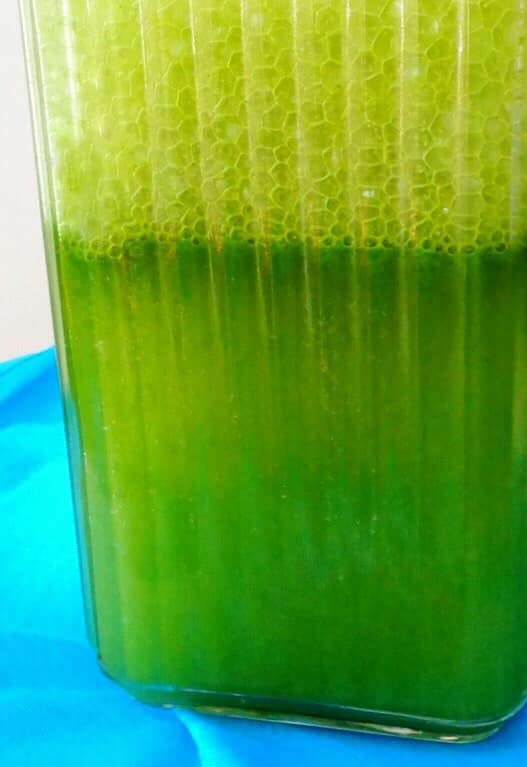 You can make it in 5 minutes. I use this lemon squeezer
to quickly get out all the lemon juice without worrying about seeds falling in! First, I like to add the lemon juice, sweetener and basil leaves and blend it with just one cup of water first. This helps get the basil leaves blend up better. Then I add the rest of the water and ice, blend one more time. The ice can also be left out if you prefer to serve it over ice.
It might produce a lot of foam after blending, but it will soon subside. I like to make a big batch on Sunday's and drink it throughout the week. Some separation might occur after sitting in the fridge, but just shake or stir before pouring.
Basil comes with some many heath benefits like improving digestion, detoxing and more. Lemon has also been shown to decrease cancer cells so we could all use more lemon in our life. You'll be doing a lot more good than just hydrating yourself when you drink this Basil Lemonade.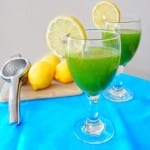 Print
BASIL LEMONADE
Please use all organic ingredients when possible!
Ingredients
3

cups

Water

3

Lemons

(just the juice)

Handful

Basil Leaves

3-4

Dates

(can also use other sweetener of choice)

1

cup

Ice
Instructions
First blend 1 cup of water with the basil leaves so those get blended up.

Add in lemon juice, 2 other cups of water, dates and ice and blend until all mixed together.

Taste before pouring into container in case you need to adjust any of the ingredients.

Store in the fridge for up to three days. Be sure to stir if separation occurs.

Enjoy!
BENEFITS OF THIS RECIPE:
Aids in better digestion
Helps detoxify the body by removing toxins and free radicals
Improves mood and assists in fighting depression
Fights cancer cells from developing