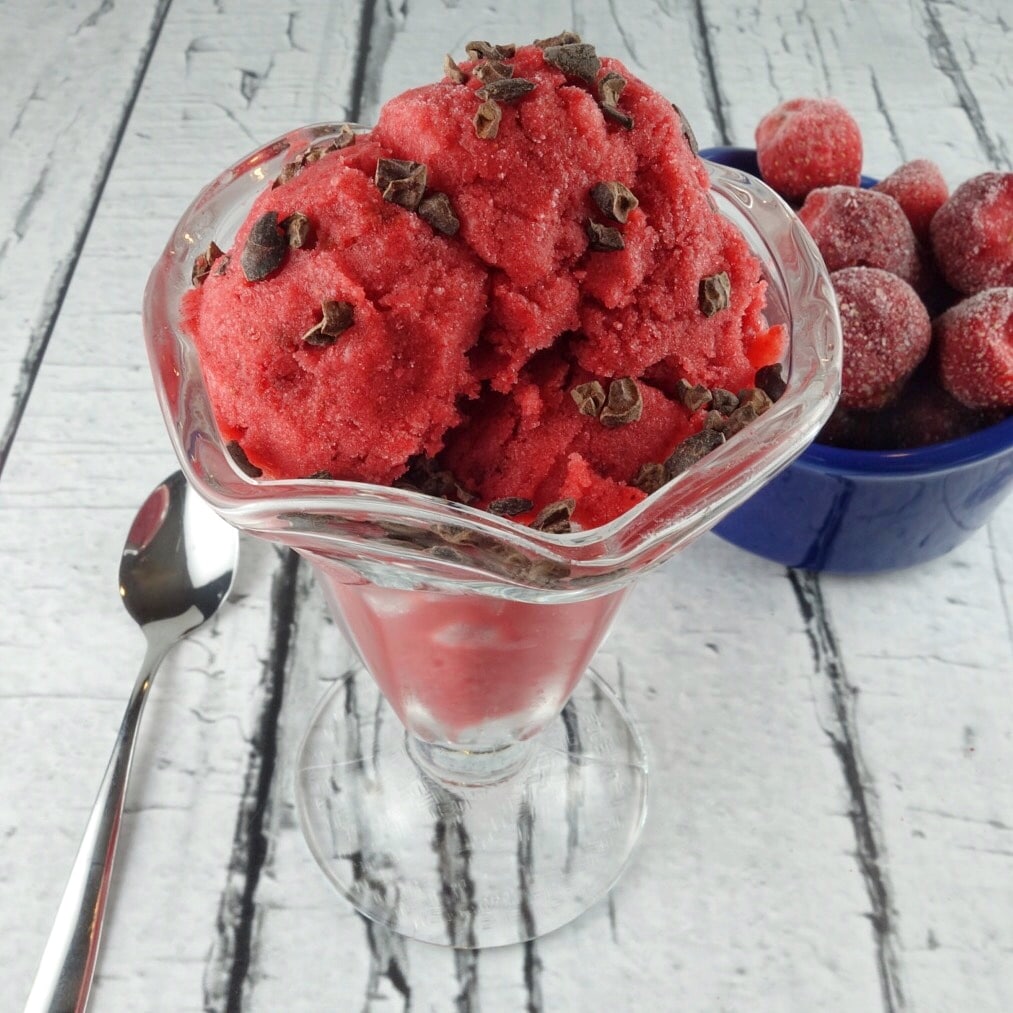 Summer is right around the corner so we're all about guilt-free, healthified treats right now. This Strawberry Sorbet can be made in under 10 minutes with 3 ingredients and no fancy equipment like an ice cream machine. If you don't fancy strawberries, you can easily sub it with another fruit. This sweet sorbet will also boost your immune system, so if you're feeling under the weather – get your spoon ready!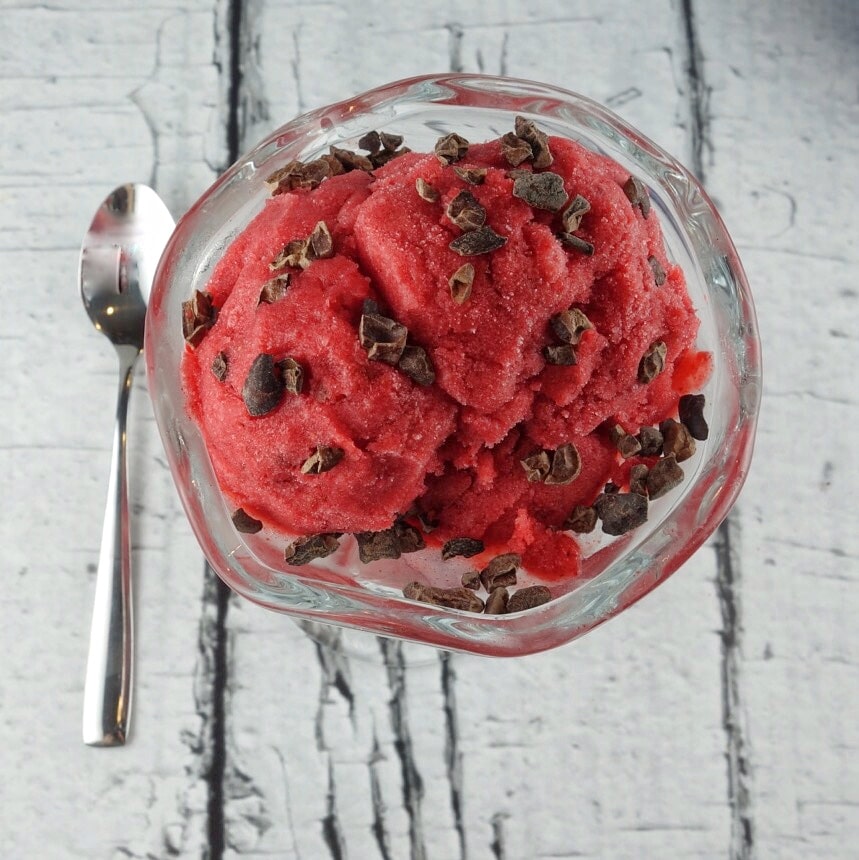 Strawberries not only taste great, but they have tons of benefits including more vitamin C than an orange! They showed in this study to help reverse the progression of cancer. They've also proven to help slow the aging process on the brain.  It is best to buy them organic as strawberries and berries in general have shown to have a lot of pesticides when not organic.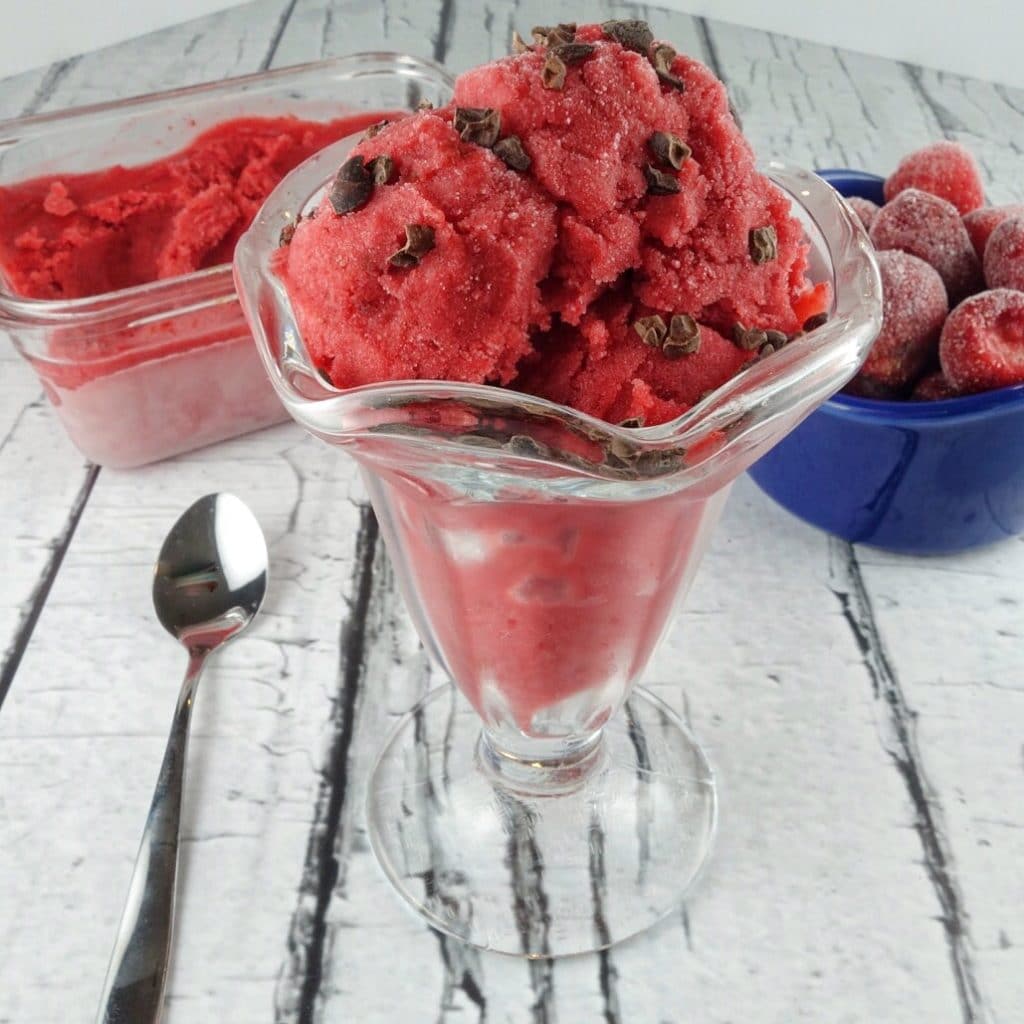 To make this healthy Strawberry Sorbet you need to use frozen strawberries. What's great about that is  you won't have to worry about using the strawberries before they go bad. I always keep the freezer stocked with frozen fruits and veggies as it helps save a lot of time in the kitchen when you're in a crunch. I like to top my sorbet with cacao nibs to give it a little hint of chocolate taste. Nuts, seeds or shredded coconuts are also good options.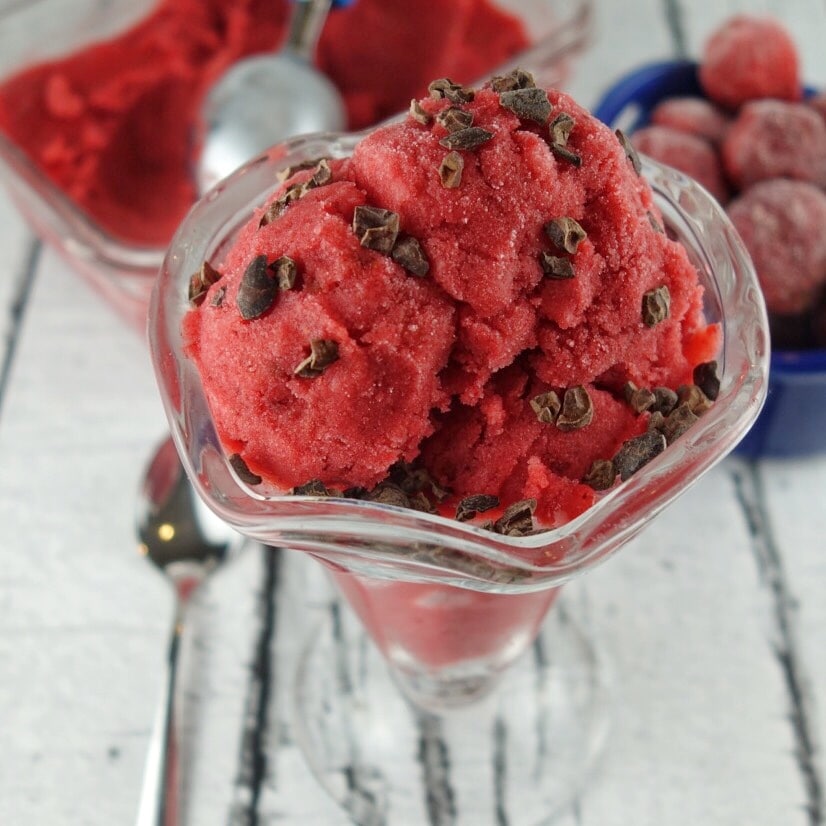 Everything in this dessert is good for you, which is why it's also great to serve kids. It only contains the good sugar, which our bodies need. Dates and fruit do not affect your blood sugar like processed sugar. We need this kind of sugar to survive and strive in good health.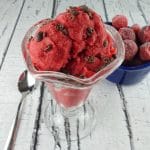 Print
3 Ingredient Strawberry Sorbet
Please Use All Organic Ingredients When Possible!
Ingredients
2

cups

Frozen Strawberries

5

Dates

soaked

1/4

cup

Almond Milk

or other non-dairy milk

OPTIONAL TOPPINGS

Nuts

Hemp or Chia Seeds
Instructions
If the dates you are using are hard, soak them for at least 10 minutes in water before blending. If they are soft you shouldn't need to soak.

In a food processor add the strawberries and dates and blend.

After they've mixed together somewhat add in the almond milk and blend until smooth.

You can serve this right away or store in the freezer to get a harder texture later.