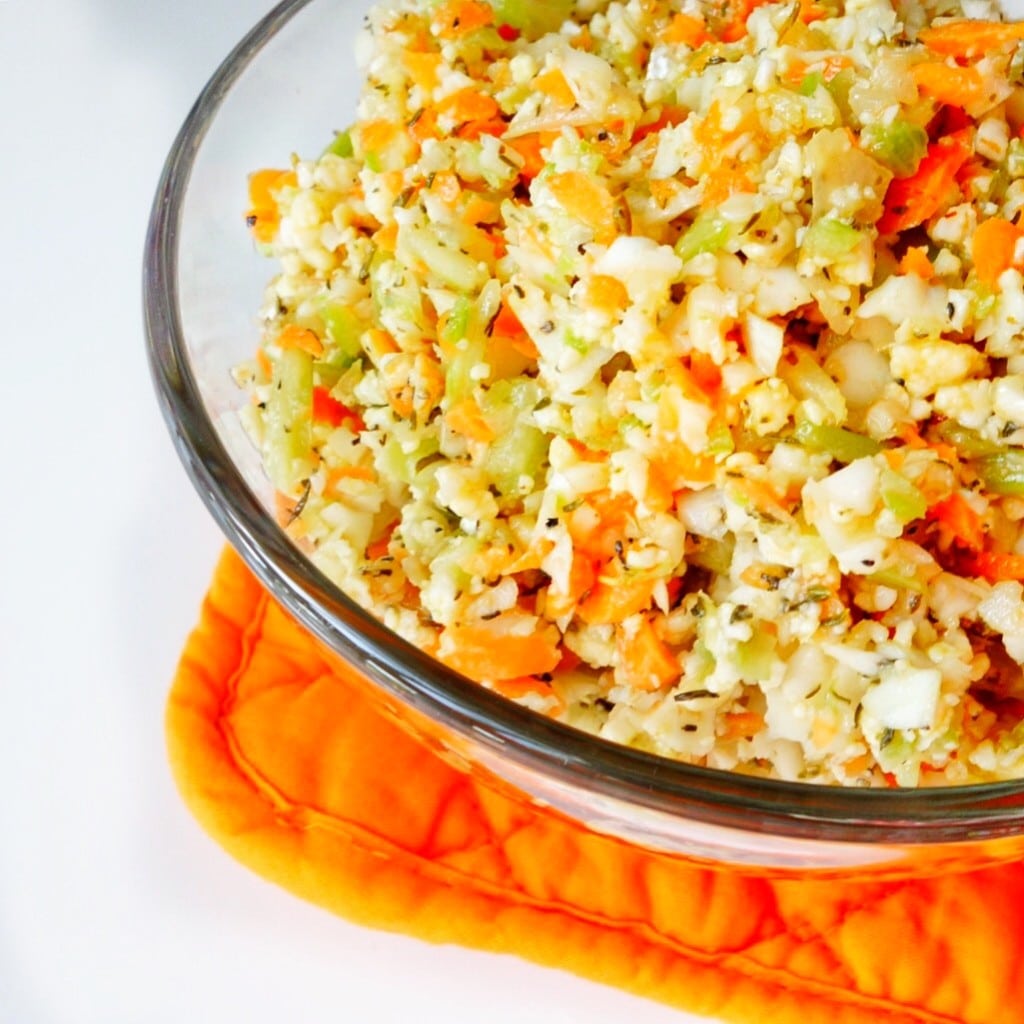 Happy New Year! Now that the holidays are officially over people are jumping on the detox train. I'm not a huge fan of juice detoxes because it's important for our bodies to still get all the fiber and nutrients from real food.
Plus I still like to eat food. Have you ever seen a happy person on the third day of their juice cleanse? I haven't. That's why this salad is perfect because  it's an easy recipe that detoxes, fills you up and will keep you happy.
Cauliflower is one of the best detoxers for our body. The celery, carrots, walnuts and onions also play a big role in removing toxins from our bodies and rebuilding our immune systems from all the holiday partying. You can customize this in a variety of different ways.
Add in other veggies or seasonings, switch the nuts and more. I also think raisins or white beans would be delicious in this dish.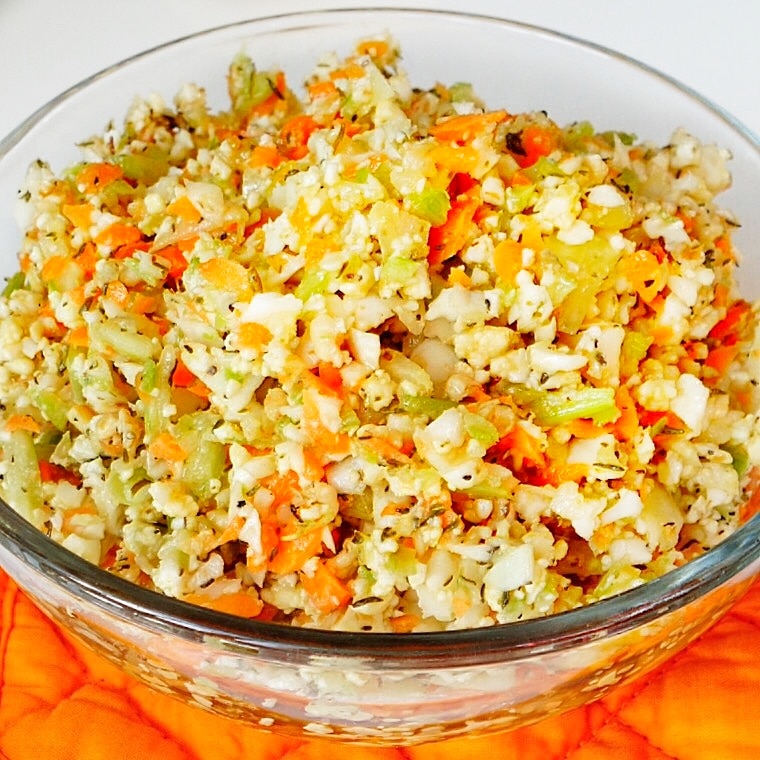 This salad was inspired by a salad on the salad bar at Whole Foods Markets. It's a broccoli and cauliflower base detox salad that is amazing! If you see it, I definitely suggest trying it.
If you're looking for more detoxing recipes – check out this 2 day detox. It's easy, you can still eat real food and you'll feel amazing after just two days! No angry starvation mood swings like a juice cleanse can leave you feeling. Also get more detoxing recipes here.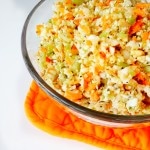 Print
Detox Salad
Please use all organic ingredients when possible!
Ingredients
Instructions
Pulse a small head of cauliflower in the food processor. You want it to be a rice like texture. Make sure to not over pulse. A small head should measure out to 2 1/2 cups - more or less is fine.

Then either chop the carrots, celery and onion or you can pulse each of them in a food processor to get them finely chopped. It's much easier to do it that way to me.

In a large bowl mix everything together. You can add other things like raisins, currants or different veggies you might like. Enjoy!
Benefits of this recipe: 
Helps detoxify and remove free radicals and toxins from the body.
Assists in improving liver function. 
Great source of essential vitamins and nutrients.
Packed with antioxidants and cancer-fighting properties. 
Improves heart health and kidney function.