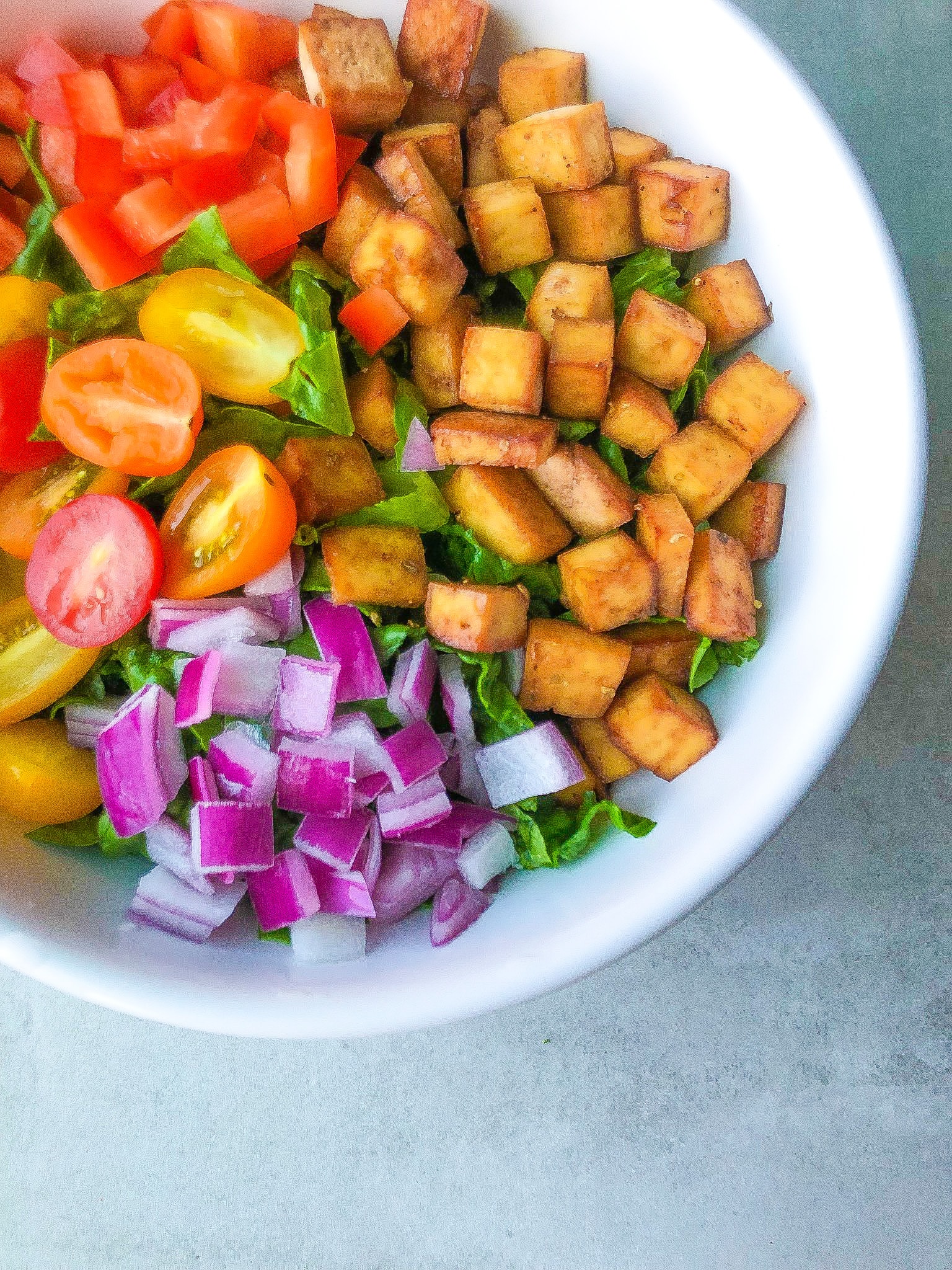 Tofu is a great source of plant-protein, high in calcium and makes one tasty meal!
I use to be intimidated by cooking with tofu. Not just using it in desserts, but actually baking it.
If I felt like this, I knew there's got to be others out there that feel the same way.
This recipe isn't elaborate or inventive, but it's the best way I've come up with for me to bake tofu! It's irresistibly good and is great paired with so many things like rice bowls, salads, tacos and more. I love my lettuce leaves so, of course, I threw some in them.
It's easier than I could have imagined.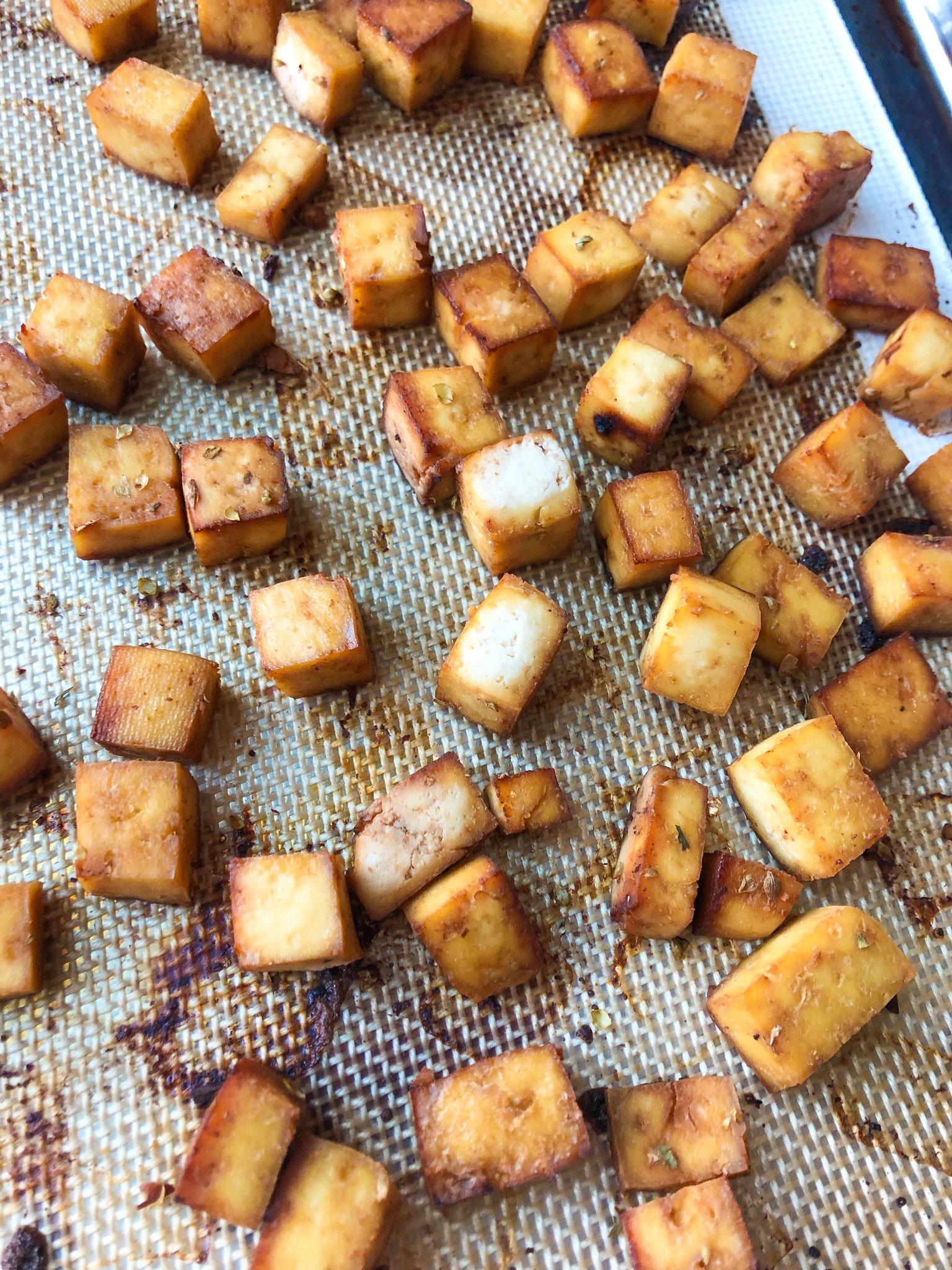 Now that I know how to do it, I make it all the time.
A lot of people worry about tofu because it's made from soy.
That's why I always buy organic and studies have shown that some soy for us.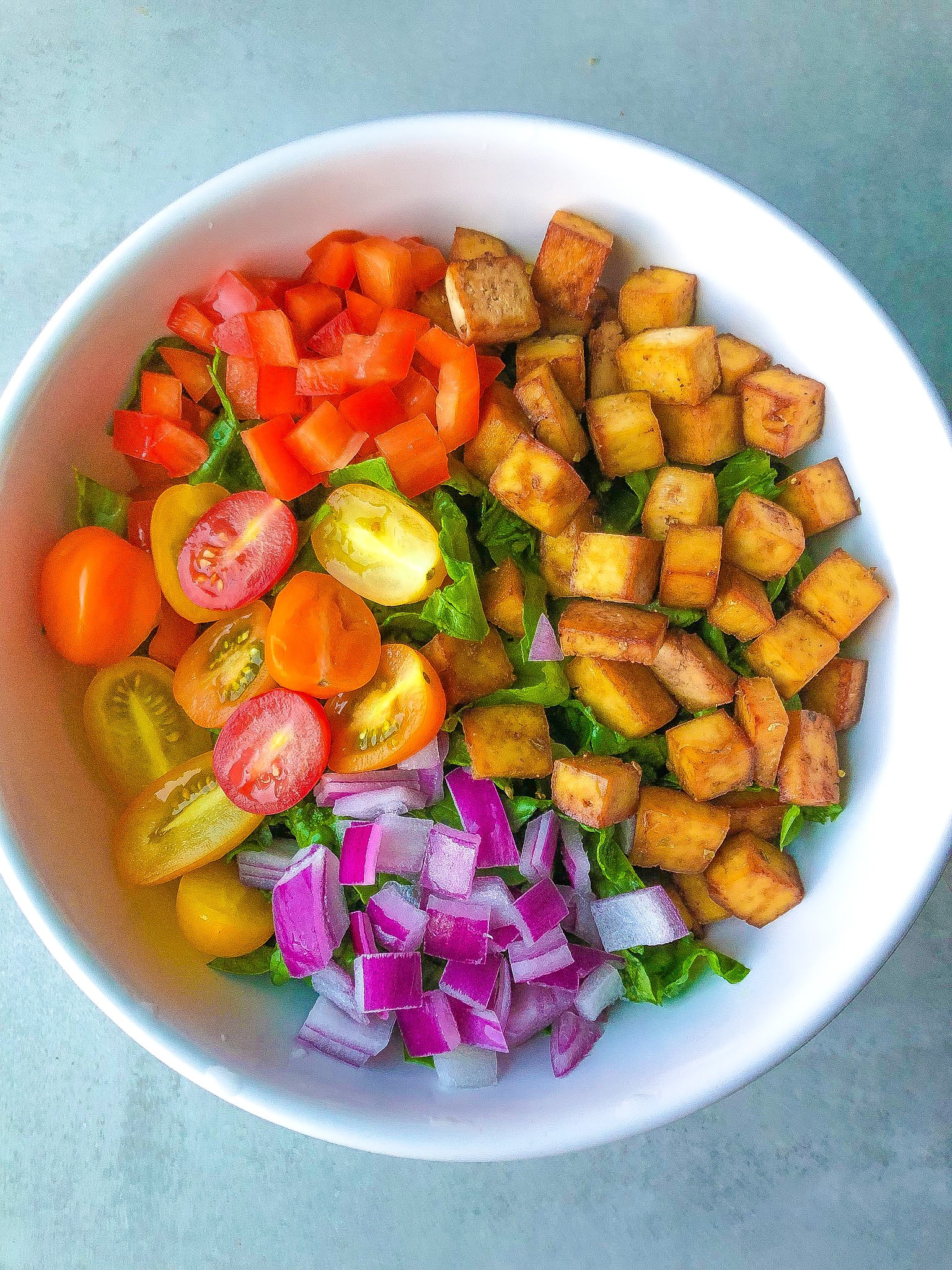 Basically, all you do is press the water out, toss in this marinade, bake 20 minutes on one side and 20 on the other!
So so easy!
I like cutting mine into blocks (as you can see it doesn't have to be perfect) or cut it into larger squares or however you prefer.
You could also use a different marinade if you'd like.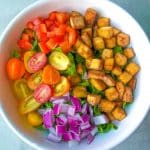 Print
Easy Baked Tofu
This recipe is easy and great for those new to cooking with tofu. Tofu is a great source of plant-based protein and calcium. Read the post for more on soy and how much we should eat. Please by organic tofu when possible!
Instructions
Press tofu for 20 minutes to get out the extra water. If you have the extra firm tofu that's not in water you can skip this step.

Preheat oven to 350 degrees.

Line baking sheet with parchment paper.

Mix Tamari, Balsamic Vinegar, Garlic Powder, Oregano and Turmeric in a bowl.

Dunk tofu in marinade making sure all sides are coated and place on parchment paper.

Bake for 20 minutes and then flip tofu. Bake for another 20 minutes on the other side.

Keep baked tofu in air tight container in fridge for 3-5 days.
BENEFITS OF THIS RECIPE 
Contains anti-inflammatory properties
Great source of plant-based calcium and protein
Assists in protecting the liver from free radicals  
Helps lower cholesterol when one chooses tofu over animal protein