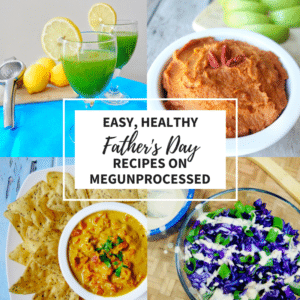 Have you heard the saying "the best way to a man's heart is through his stomach"? It's a true statement, and most of us want the men in our lives to be healthy, so I've put together some healthified recipes that won't leave any man complaining! Weather it's your dad, husband, brother or grandfather, you can't go wrong with making something from this list. 
They're all heart-healthy recipes, and won't cause blood sugar spikes. Even the pickiest eaters won't have any clue they're eating healthy with this selection. They'll not only keep their bellies full, but also their taste buds happy!
Snickerdoodle Cookies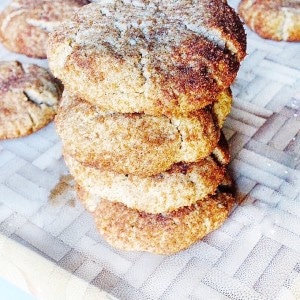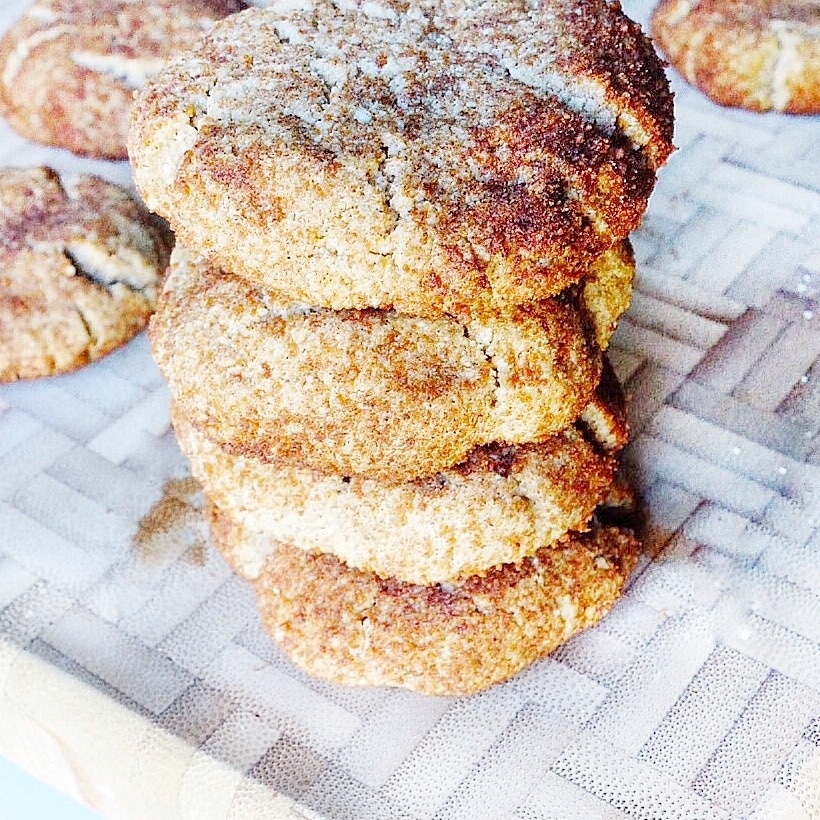 If you're only going to make your man one thing, make him these 20-minute Grain-free Snickerdoodle Cookies. This recipe is a favorite on the blog.  Not only are they melt in your mouth good, but they'll fill your home with the most amazing scent! They're a much healthier alternative to a regular snickerdoodle, and no man will be able to have just one.  These cookies probably won't last more than a day or 2 depending how many men you're baking for! Recipe here.
Mocha Espresso Smoothie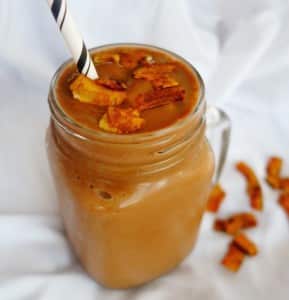 Okay, so if you don't want to start your dad's day off with cookies, you've got to spruce up his coffee game with this Mocha Espresso Smoothie. If your dad's a coffee lover, he'll love this! It's made with real food only. No processed or refined sugars. Don't fret – it tastes better without them, and so much healthier than any frappuccino-like drink. Trust me, any man will love you for this tasty treat, and it won't give them a sugar rush, so no mood swings will follow! It's great to sip on in the afternoon too for a big energy boost! Recipe here.
Allergen-Free Queso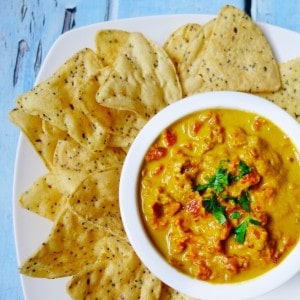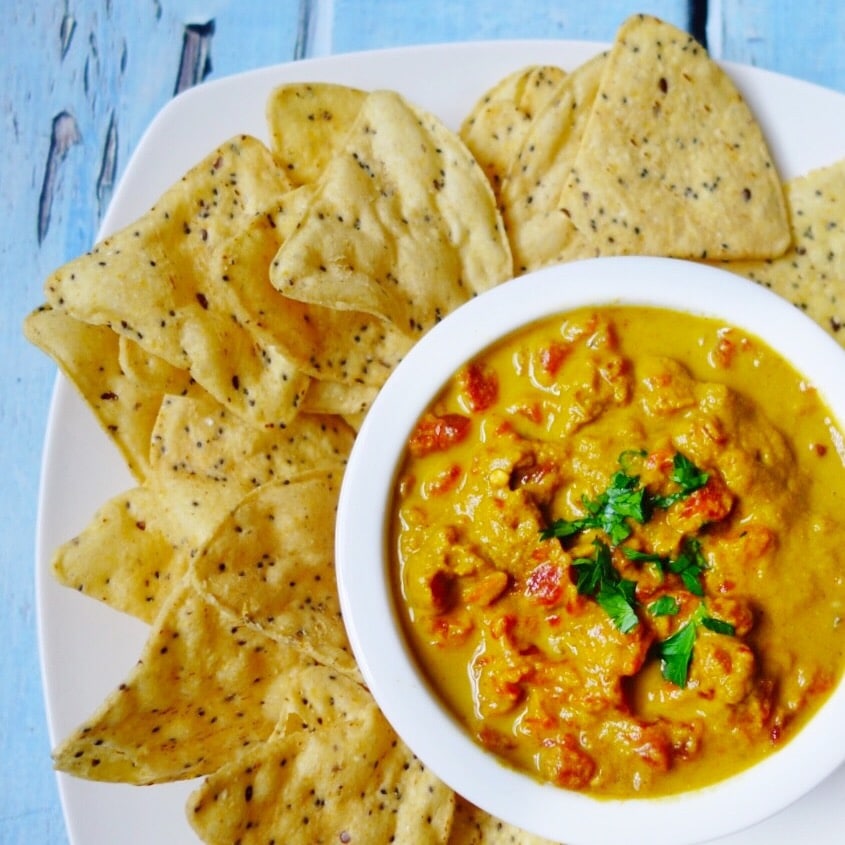 So clearly from the name, Allergen-Free Queso, you know that this dip is for any man with any sort of allergen issue. But even if you're not dealing with dietary issues, you want to whip up a batch of this! It's the healthiest "cheese" dip out there! Most plant-based diets use cashews to replace cheese, but this one is nut-free. You'll be shocked at the main ingredient. It's another healthy alternative that will impress him. Recipe here.
No-Beef Sloppy Joes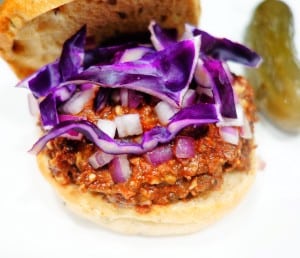 Who doesn't love a Sloppy Joe?! If the guy in your life is craving something hearty then you'll want to get on making this one. It's a delicious combination of walnuts, mushrooms and more that will leave him feeling satisfied. It's filling, but much lighter on the stomach than regular beef. It's not a recipe that will keep anyone in the kitchen all night either. You can make it in under 30 minutes! Recipe here.
Basil lemonade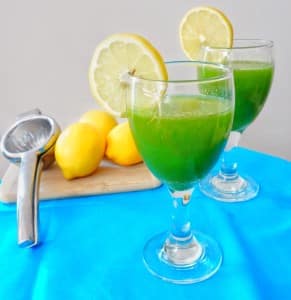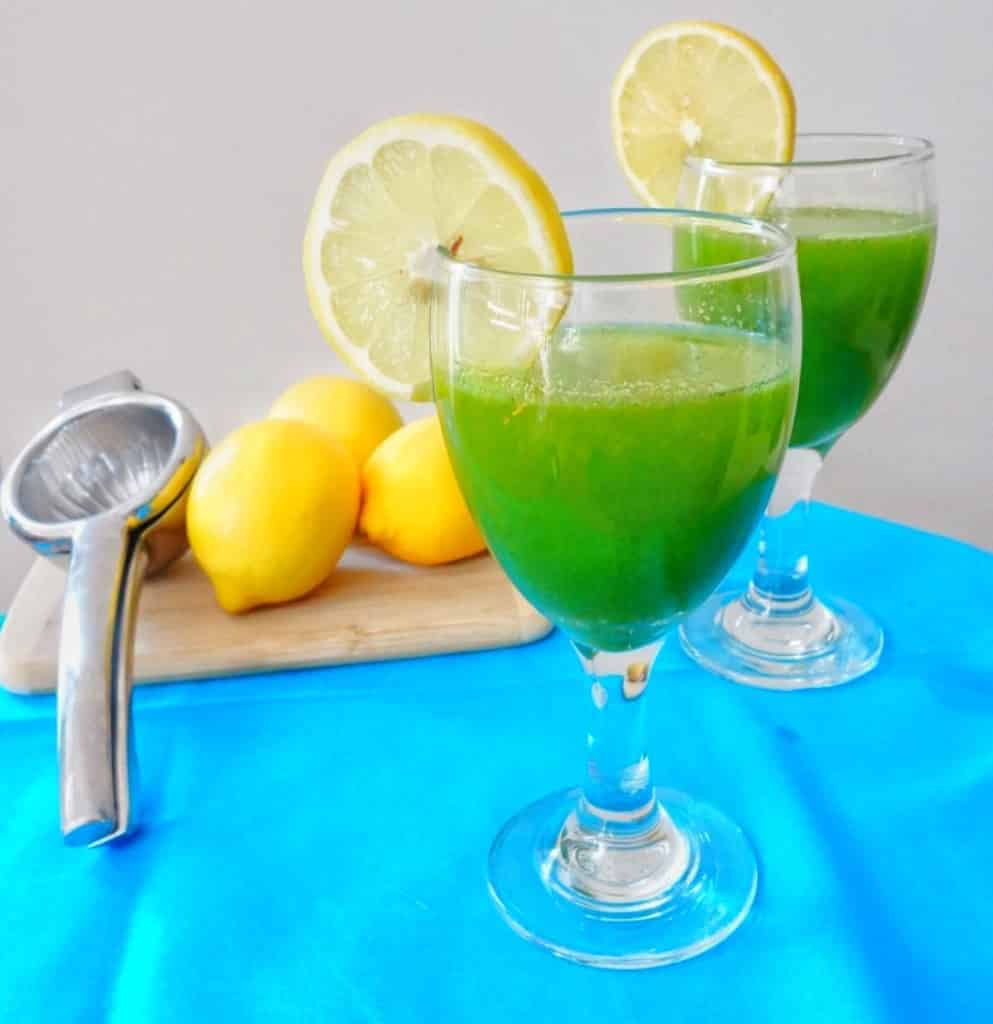 This Basil Lemonade is a must for any summer celebration. Weather you're wanting to keep children hydrated or serve your love a special cocktail, this drink will be loved by everyone. Of course, keep the adult lemonade away from the kids. Don't let the green color scare you – it tastes so good and it's actually good for you! It only requires 3 ingredients – not counting the liquor, if you decide to add it. If you do decide to add alcohol – it mixes well with vodka. Recipe here.
Mexican Hummus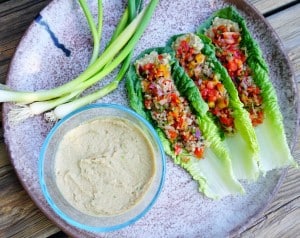 Any dad that loves Mexican food will be down for this Mexican hummus. It makes a great taco spread with quinoa, rice, beans, pico or any other toppings you like. It also taste amazing with chips and veggie sticks. Just throw all the ingredients in the food processor, blend and you're done. Hummus is that simple to make. Recipe here.
Purple Protein Slaw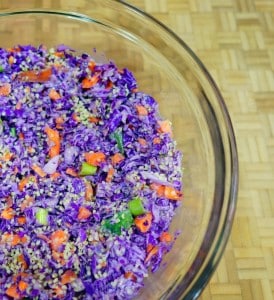 This Purple Protein Slaw is another summer favorite as cabbage is in season. This entire dish has 30 grams of the best plant protein, and is full of antioxidants. It's a dairy-free dish that will keep the man in your life healthy on the inside and out. You'll be in and out of the kitchen in no time with this recipe. It accompanies the sloppy joe's well! It's also a great choice to take to a barbecue or other outdoor festivies.  Recipe here.
Cheesy Cauli-tots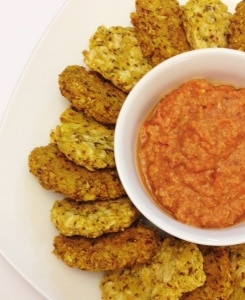 These crispy, cheesy Cauli-tots are a great way to sneak veggies into any man's diet.  They're a delicious replacement for tarter tots and can be enjoyed at breakfast, lunch or dinner. Dad might not think he needs a detox, but these tots assist in just that, and contains a wealth of anti-inflammatory properties. No one needs to know how healthy they are – all that matters is that they taste good! Recipe here.
Tofu Stuffing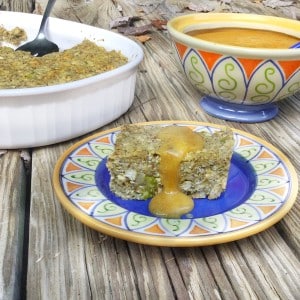 If you're looking for a main dish to serve the "main man" in your life this Dressing is a holiday favorite. Unlike traditional dressing and stuffings, it's much healthier and lighter on the stomach. Don't get intimidated by making this – it's pretty simple. Pair it with my easy vegan gravy, and the man in your life is in for one scrumptious feast! Recipe here.
GG Dipping Dessert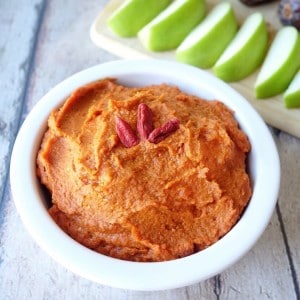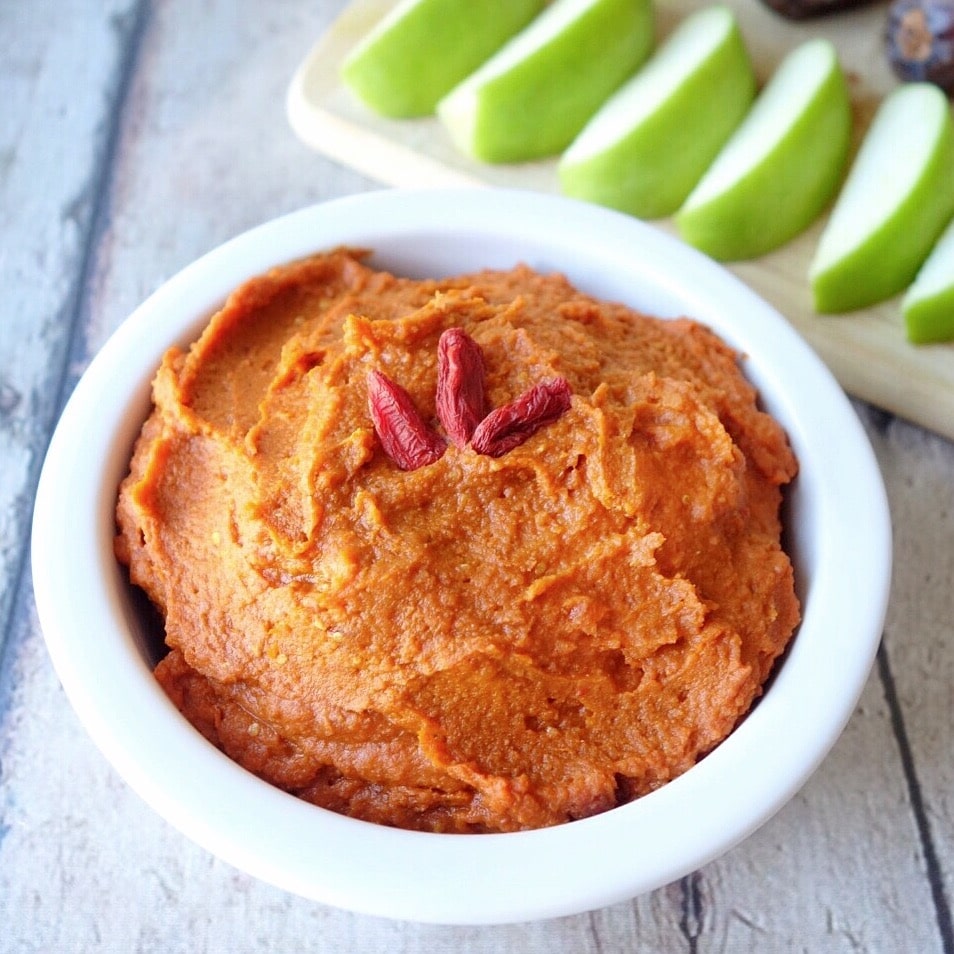 If you don't want to bake cookies, but you still want to make something sweet this recipe is for you. This Goji Berry Cookie Dough Dessert Dip can be made in less than 15 minutes. It's another guilt-free dessert that even a grandfather will enjoy. It's naturally sweetened, so you don't have to worry about blood sugar spikes. It goes well with apples and other fruit, but honestly it's so good you can just eat it with a spoon. Recipe here.