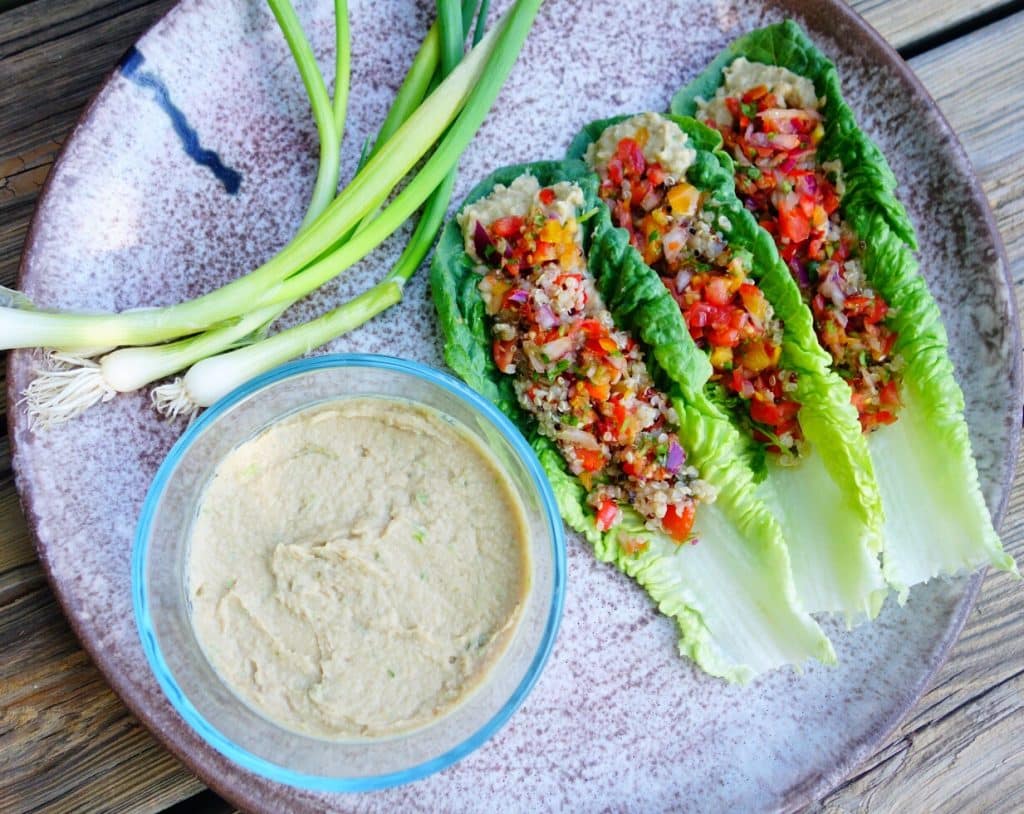 Hummus is a great way to get your beans in especially if you're not a fan of just eating them. There are so many ways to flavor it too. This Mexican Hummus is flavored mostly with green onions and cumin. It tastes great with veggies just like my balsamic hummus, but I like eating it on tacos, too!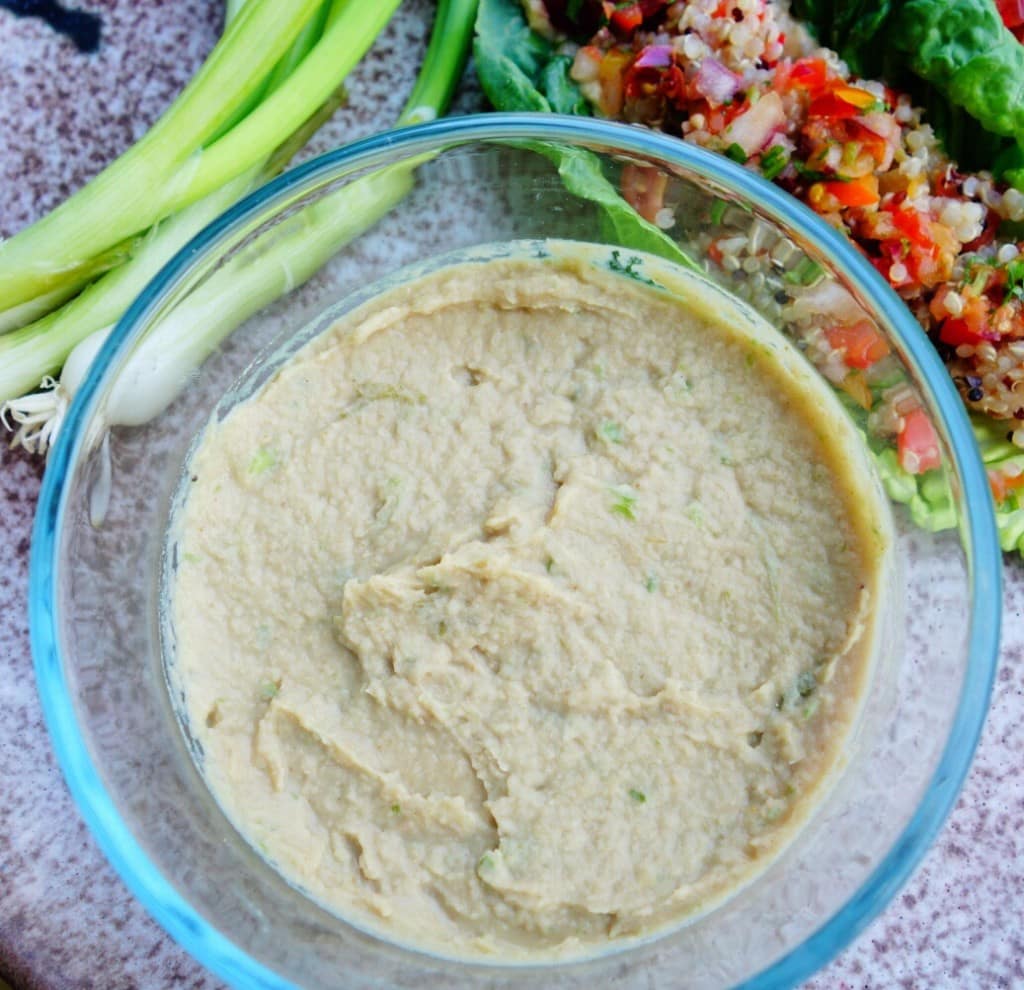 I spread it on a lettuce leaf then top it with quinoa and salsa. You could even add some cashew sour cream or guacamole. This hummus can be combined a number of different ways. Get creative with it.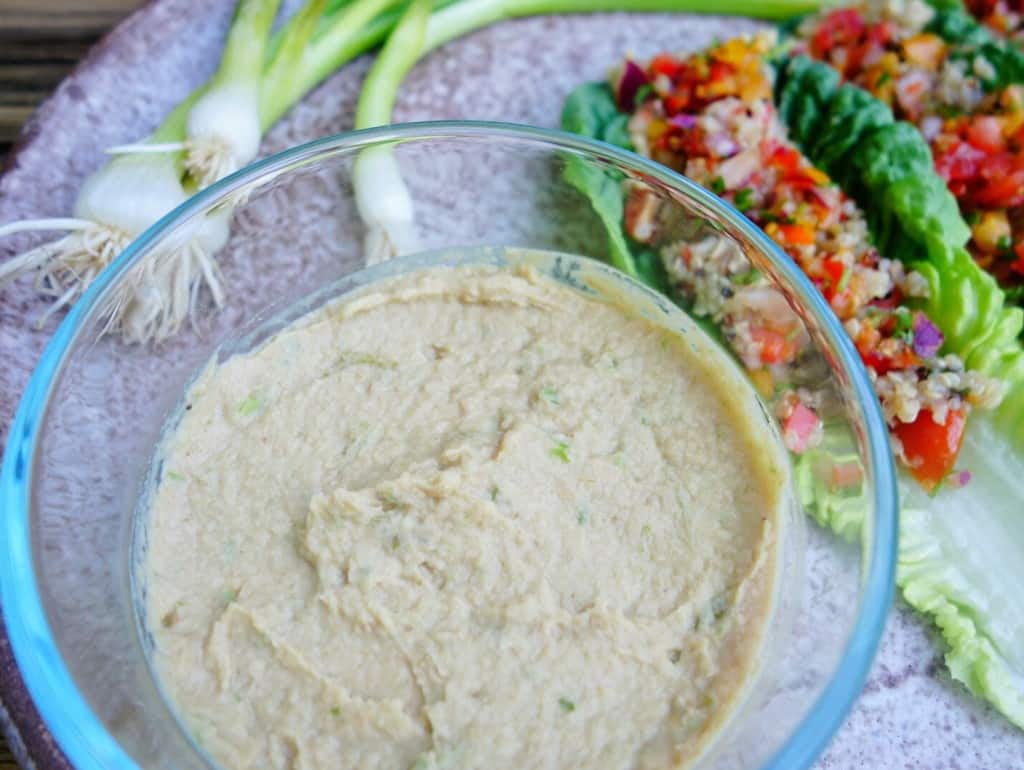 You can make this with Cannellini beans or Garbanzo beans. I love making a batch of hummus to eat on all week long. It's a great snack because it keeps your sugar levels from spiking and fills you up with protein and fiber. More benefits below the recipe.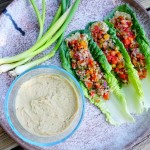 Print
Green Onion Can Bean Hummus
Please use all organic ingredients when possible!
Ingredients
Instructions
First blend garlic cloves in food processor

Then add the beans and pulse a few times until they're all mashed up

Add the rest of the ingredients in and blend until smooth

Keep in the fridge in an air tight container for up to a week
BENEFITS FROM THIS RECIPE: 
Helps to boosts energy levels
Improves digestion 
Contains anti-aging properties 
Assists in weight loss