This Balsamic-Infused Hummus is oil-free, and only requires 6 ingredients! Homemade hummus is cheaper and so much healthier than store-bought. This one takes less than 10 minutes to prepare, plus it goes great on so many things.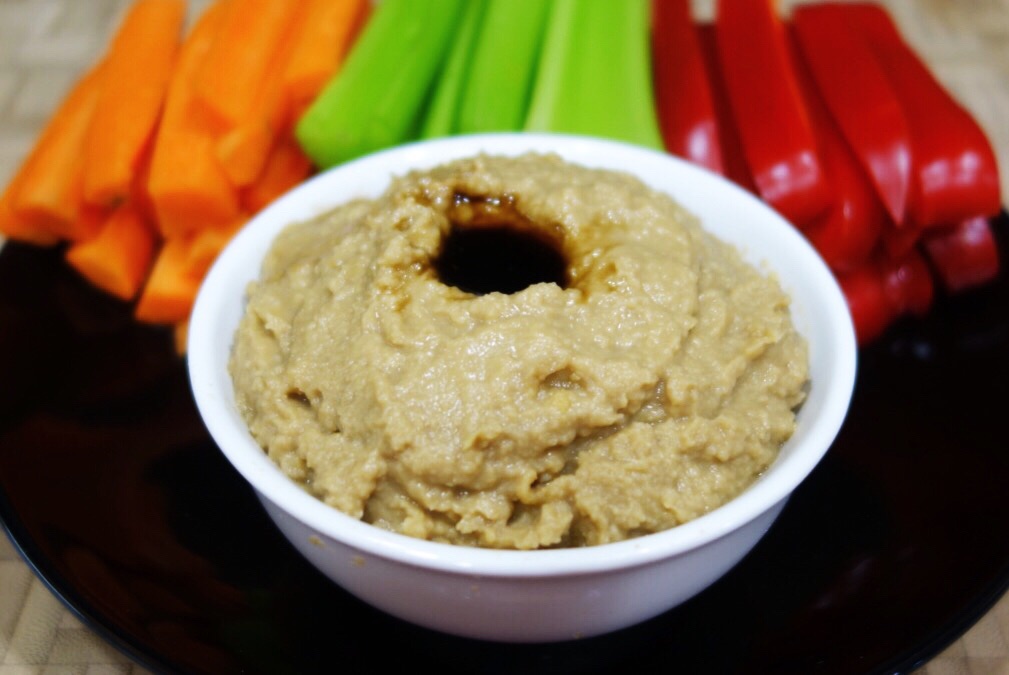 If you've ever checked the ingredients label on hummus you buy from the store, you might be shocked at the processed oils and preservatives that's in them. Before I really knew how to eat healthy, I use to eat store-bought  hummus all the time. Little did I know what I was actually eating.
Now I make it at home and it's even more delicious than anything you'll find at the grocery store. It feels good when you know exactly everything you're eating. This balsamic hummus is so easy to make it might shock you!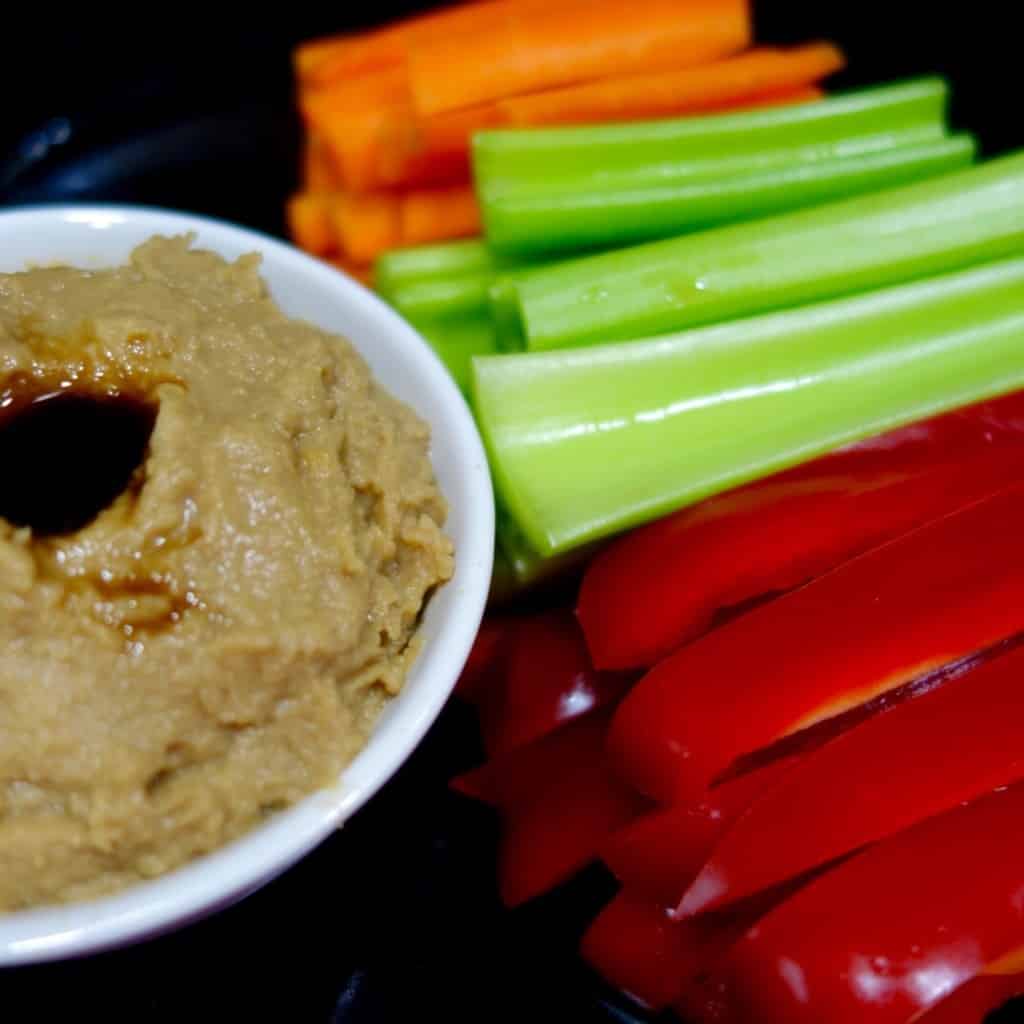 All you have to do is throw all the ingredients in a food processor, blend and you're done! It can easily be flavored other ways, but the balsamic-infused version is definitely a favorite.
You can't beat the fresh taste or nutritional benefits of this homemade version. It's a great snack with veggie sticks and I love eating it with falafel balls too.
I recently made this for my cooking class at Whole Foods Market at it was a hit! Be sure to follow on me on Instagram, Facebook and Twitter to see when and where I'll be doing my next cooking demo.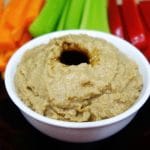 Print
Balsamic-Infused Hummus
Please use all organic ingredients when possible!
Ingredients
1

can

Garbanzo beans

(13 or 15 oz)

3-4

tbsp

Balsamic Vinegar

(Depending on how strong you want it, I made it with 4)

2

Garlic Cloves

1

tsp

Tamari

(Amino Acids work too)

3

tsp

Lemon Juice

1/2

tbsp

Tahini

2

tbsp

Water
Instructions
First pulse the garlic cloves in the food processor to break them up.

Add the beans and pulse more to break those up.

Then add the rest of the ingredients and blend it all together.

Taste and make sure you don't need to adjust any of the seasonings before you serve.
 BENEFITS OF THIS RECIPE: 
Aides in weight loss 
Supports a healthy digestive system 
Assists in the body's absorption of essential minerals like magnesium and calcium which improves bone health 
Helps reduce blood pressure and enhanced heart health