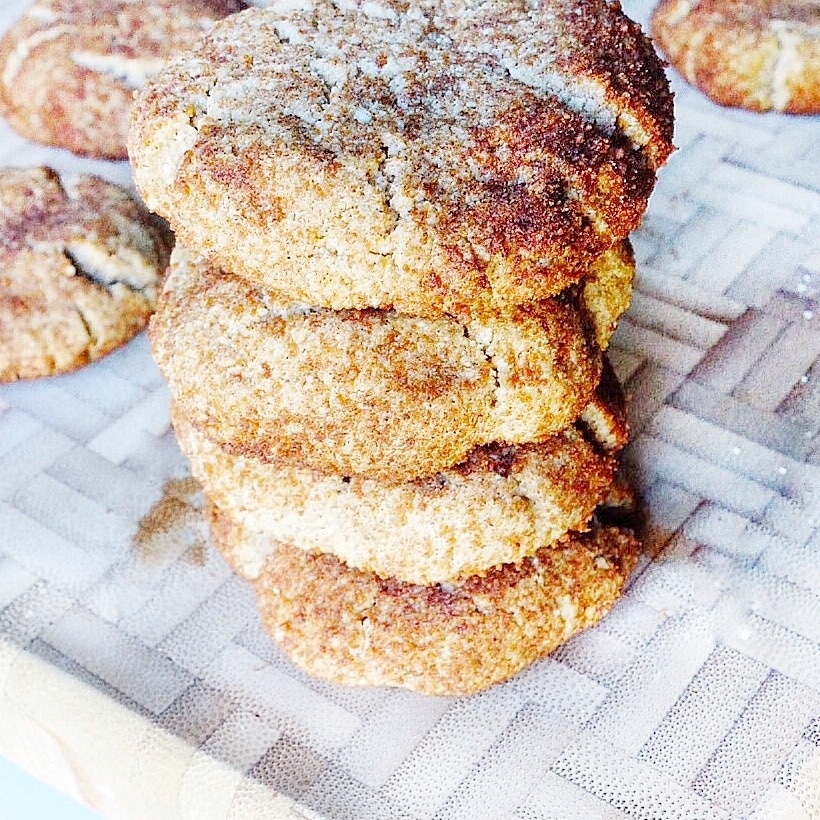 These easy Snickerdoodle cookies have become my new favorite cookie recipe. It fills your house with a wonderful smell, puts a smile on your face after one bite and brings pure joy to any sweet lover! If you have a grain or gluten allergy, these are for you! No grains used at all. There's also no dairy and they're only sweetened with a little bit of maple syrup so these will suit even the healthiest of eaters. They might think you're lying to them because they taste so good it's hard to believe they're healthy.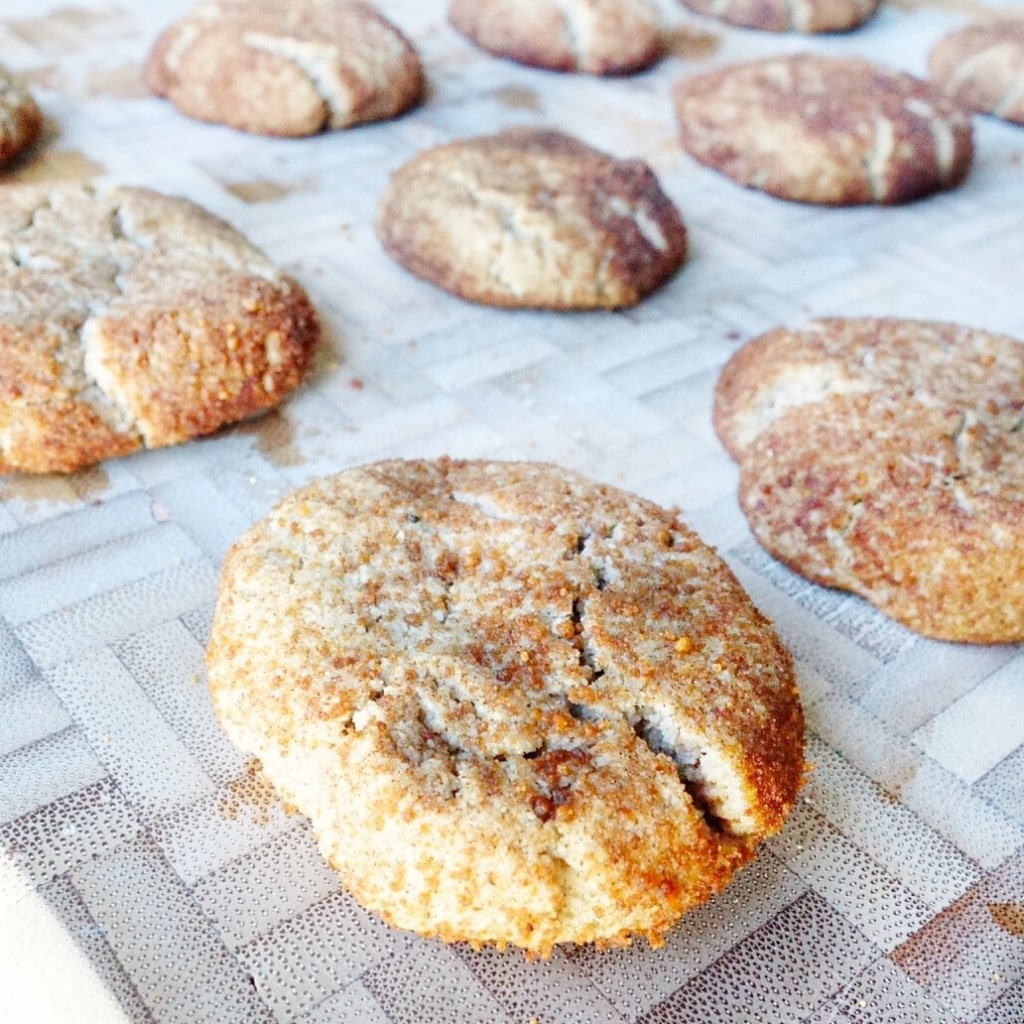 If you read my post from last week, you know I've been managing my hormones after my diagnosis. Sugar is one of the major things I've been watching because PCOS can affect your blood sugar levels, but I do believe everything is about balance. I find that balance with healthier treats like these snickerdoodle cookies so then I'm not ever feeling deprived. They make a perfect guilt-free dessert to enjoy no matter what your diet might be.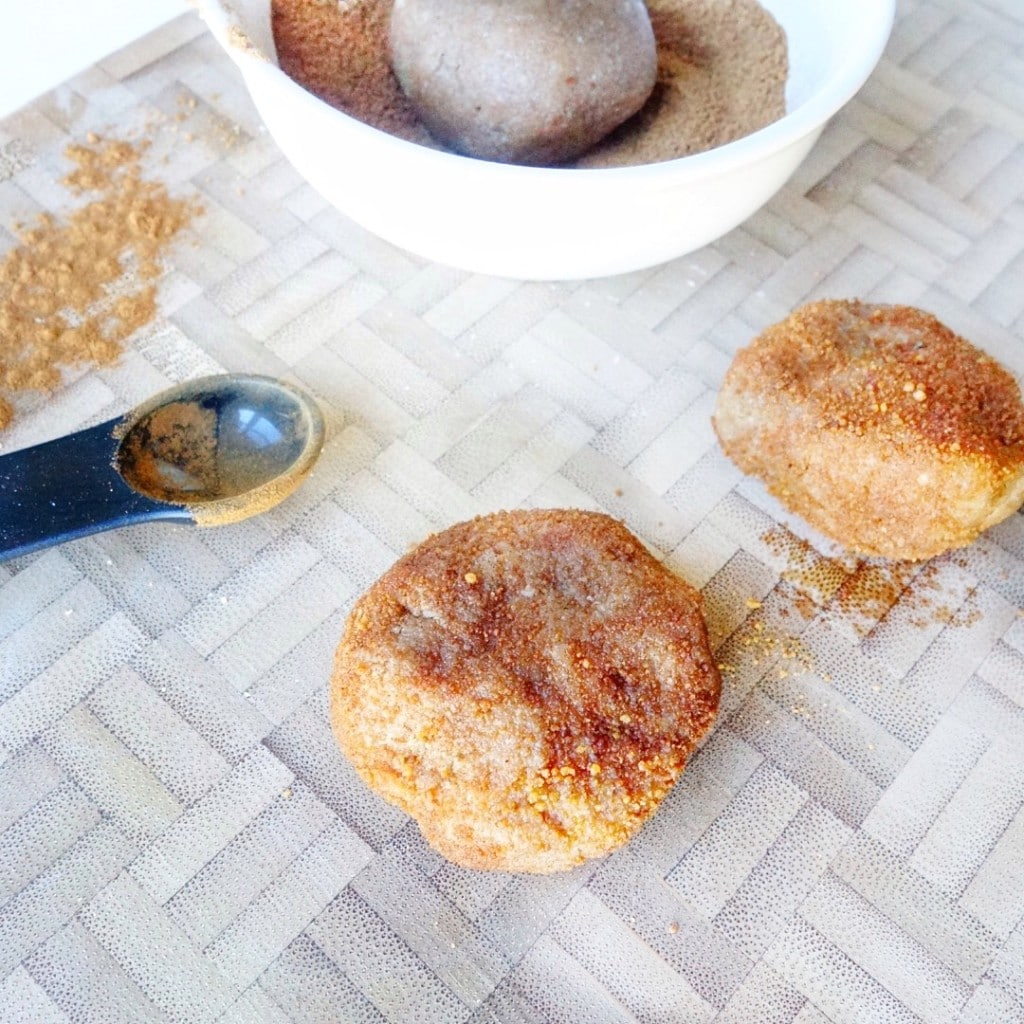 Just to clarify though, when I say I'm watching my sugar it does not mean that I'm giving all sugar up including fruit. Fruit is one of the only sugars that I still eat daily because real sugar from nature affects our bodies a lot different. I know my case is a little different with having PCOS than someone who is healthy and doesn't have hormonal issues. I'm more sticking with berries and citrus fruits right now as they're lower on the GI index. This is something I'm testing with my body, but it might not be for yours. These are just my opinions. I'm not giving medical advice. Okay let's get back to these delicious cookies….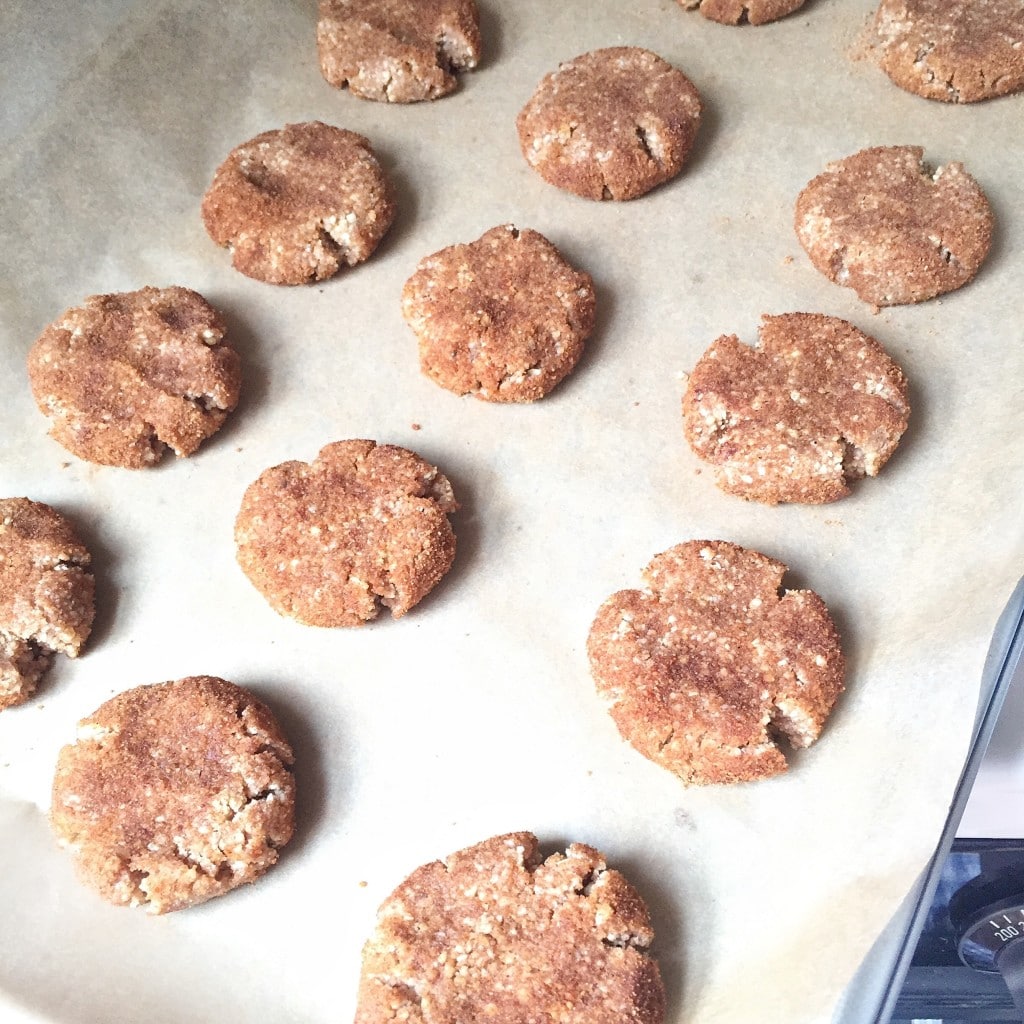 After you mix together the dry ingredients and then add in the wet, you want to make sure to mix it into a thicker dough. The coconut sugar and cinnamon topping is optional, but that's what really makes it like a snickerdoodle. Roll your dough balls in it and place them on baking sheet lined with parchment paper. Then you want to lightly press the balls down to flatten them which gives them that snickerdoodle crust around the side.
This recipe makes about 12 – 15. For me it depends on how much batter I eat while making it… After all they're dairy-free so there are no concerns about eating anything raw. :)
Adapted from this recipe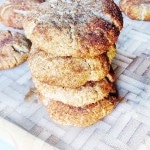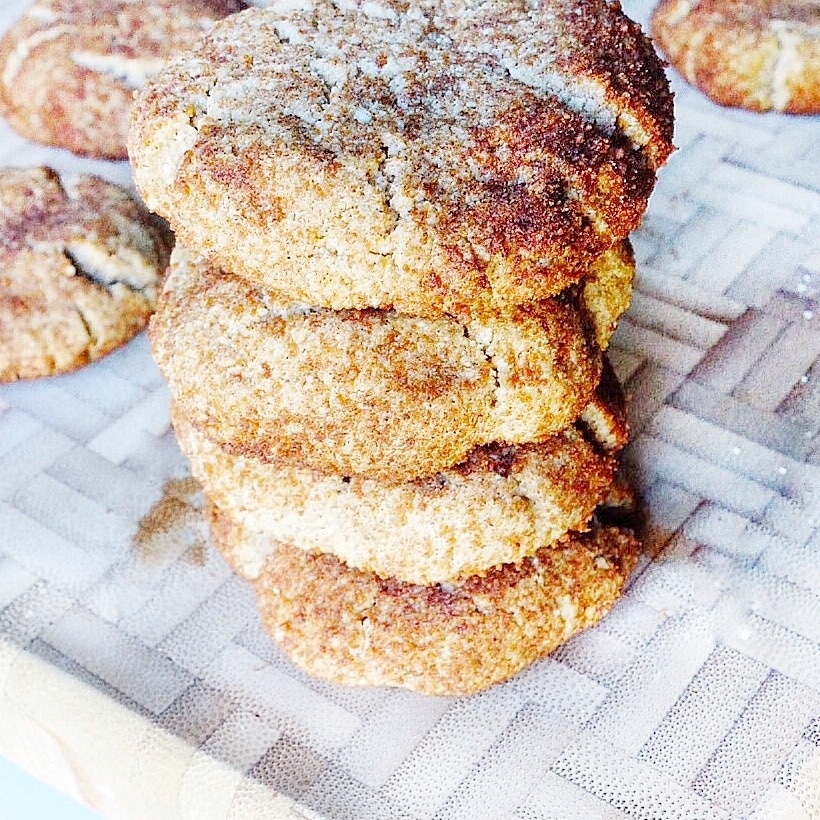 Print
Snickerdoodle Cookies That Are Dairy-free, Grain-free, Vegan
Please use all organic ingredients when possible!
Instructions
Preheat oven to 350 degrees line a baking sheet with parchment paper

In a large mixing bowl, combine almond flour, cinnamon, baking soda, and salt, mixing until well combined.

Add coconut oil, maple syrup, and vanilla, and mix until the dough starts to thicken and all the ingredients are combined.

Add the toppings - cinnamon and sugar - to a small bowl. Scoop out a spoon full of the dough and roll it between your hands to form a ball.

Then roll the dough ball in the cinnamon sugar and put it on baking sheet. Flatten the dough ball with your hand by gently pressing on the cookie. Repeat this will all the dough.

Put cookies in oven and bake for 8 - 9 minutes. They should be a golden brown color.

Remove from oven and allow to cool on sheet for at least 10 minutes.

Serve and enjoy!
Benefits of this recipe include: 
Good source of fiber and protein
Assists in reducing blood pressure
Contains antioxidants and anit-inflammatory properties
Helps lower bad cholesterol
Will not spike your blood sugar levels like unhealthy desserts