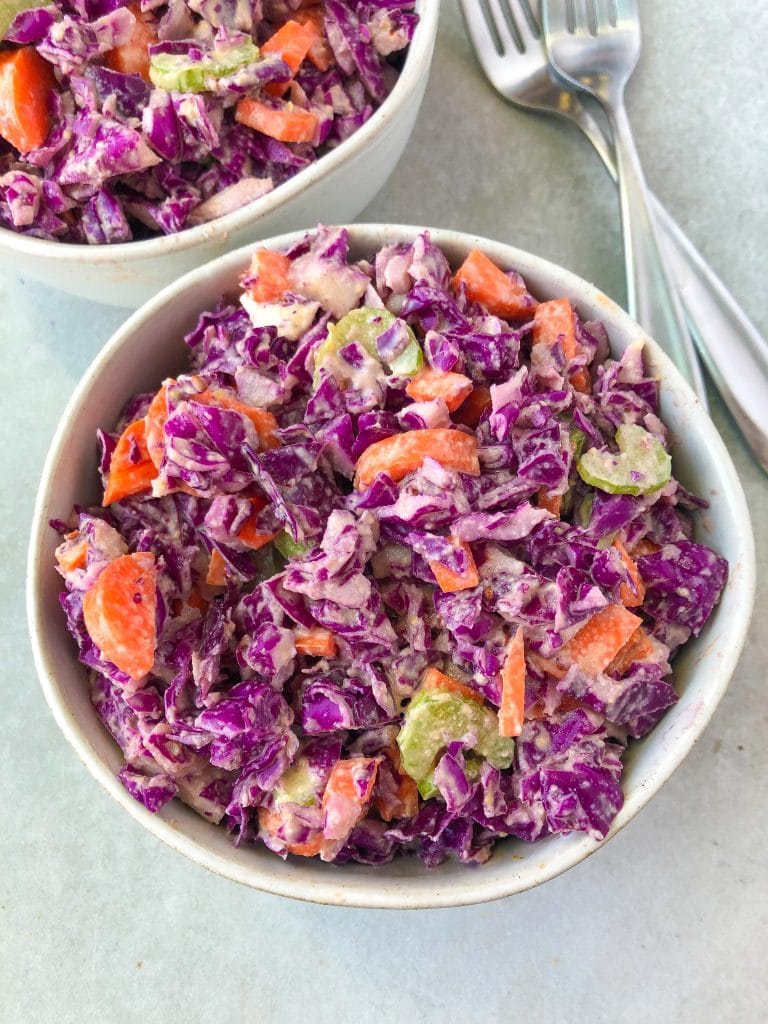 Growing up in the South coleslaw was a barbecue staple. I was never a huge fan of it, but looking back on it now, it's probably a good thing I wasn't… the mayo and other ingredients like sugar pretty much defeat the purpose of eating the cabbage in it.
Every ingredient in this recipe your body will actually benefit from.
The dressing is made with simple, healthy ingredients.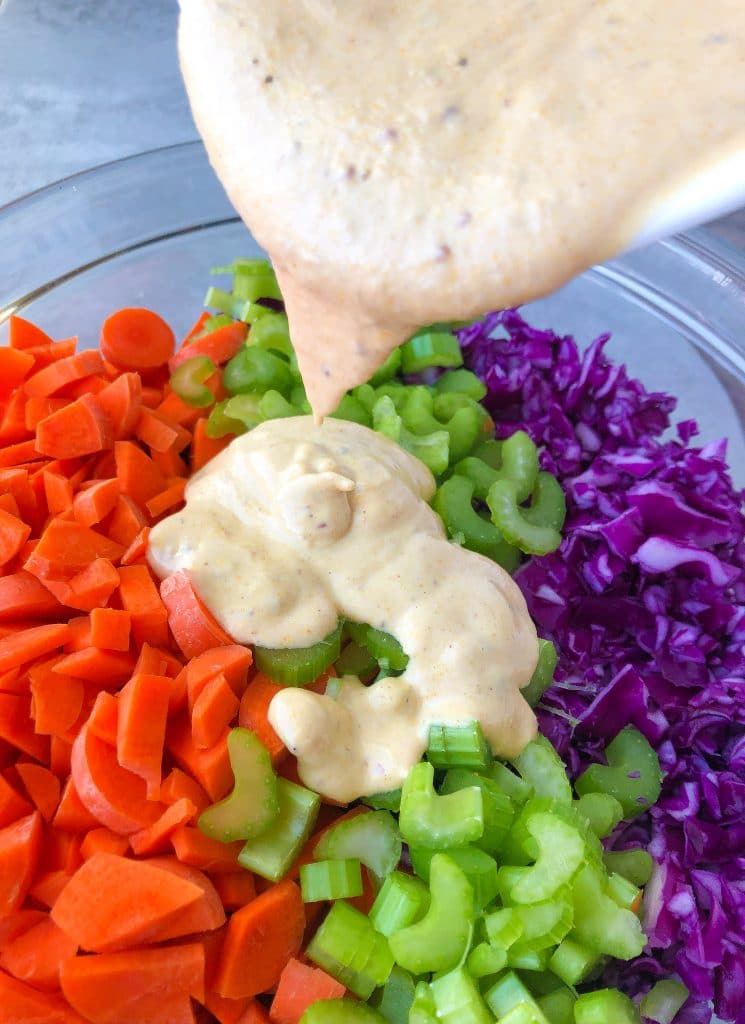 For starters, there is absolutely no mayo.
I used red cabbage as it contains even more nutritional benefits than green and it's the best antioxidant bang for your buck.
I've packed this one with protein by using Tahini as the base of the dressing, which is made from ground sesame seeds, and topping it off with Hemp seeds.
Just those two ingredients equal almost 30 grams of protein in the entire recipe!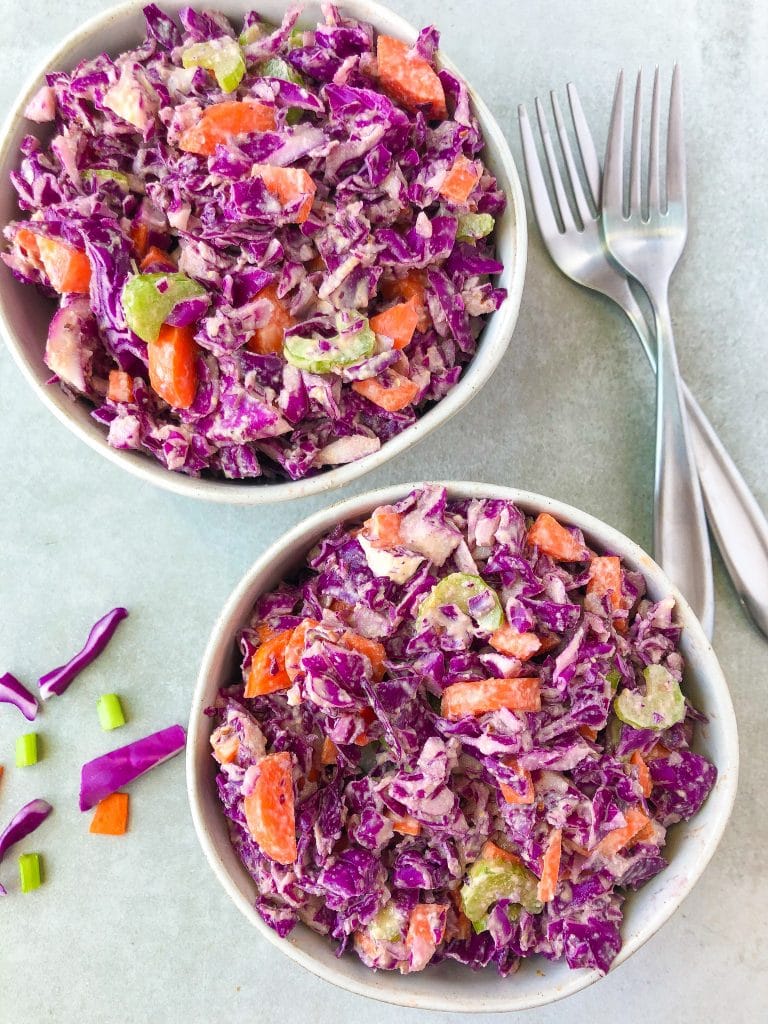 It's a great dish to take to a potluck or barbecue.
I love having it as a side with my No Beef Sloppy Joe's too.
You can add any extra or different veggies you like.
Get creative with it.
Add some garbanzo beans or tofu for even more protein!
I love making a big batch of this on Sunday and eat on it through the week.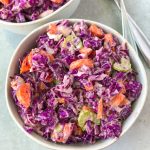 Print
Purple Protein Slaw
Please use all organic ingredients when possible!
Instructions
Chop purple cabbage, carrots and green onion (feel free to add other veggies). It's much easier to chop the cabbage in a food processor. See here.

In a large bowl, mix together tahini, dijon mustard, water, apple cider vinegar, Tamari, garlic powder, lemon zest, lemon juice, cayenne pepper and maple syrup (if using).

Add chopped veggies to large bowl with dressing and toss well. Let it sit for at least 20 minutes so that the salad has a chance to absorb the dressing.

Just before serving, sprinkle with hemp seeds and enjoy!
 BENEFITS OF THIS RECIPE 
Anti-aging and Anti-inflammatory properties 
Regulates blood sugar and helps control blood pressure 
Full of nutrients that improves concentration and brain function  
Assists in detoxing the body 
Promotes weight loss