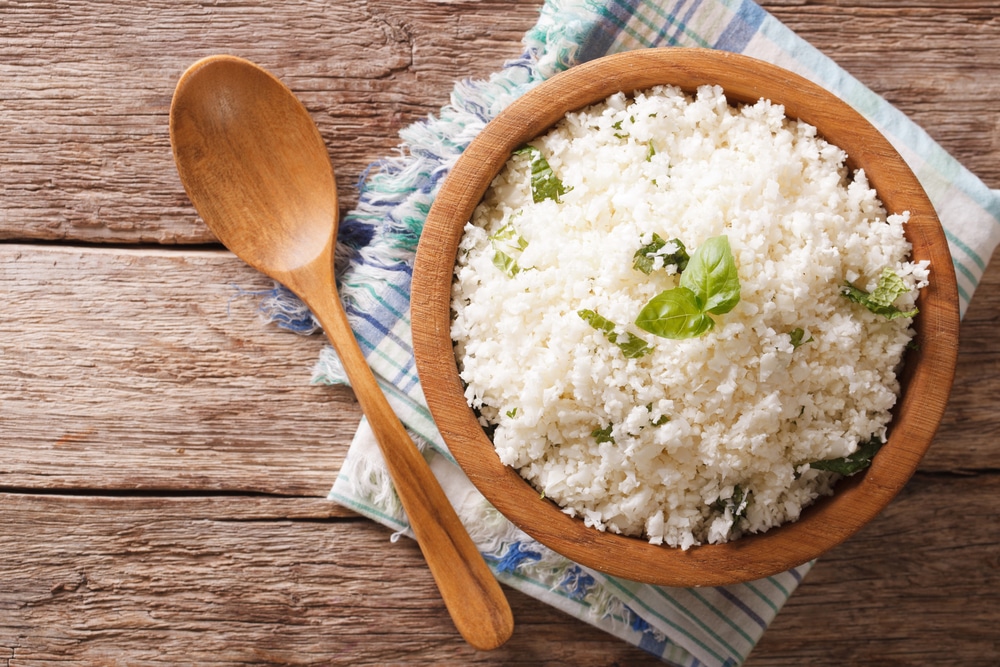 Cauliflower rice has been a growing trend for a few years now but it has now become so popular that you can even buy it from the grocery store instead buying a cauliflower and making it yourself. It's super simple to make it but on those crazy days when you want something easy and quick, and also healthy to eat, it's always nice to have some pre-made in the freezer whether it's store-bought or made from scratch.
Recently, my sister called me to ask what she could do with cauliflower rice, so it inspired me to write this post. I'm sharing you four of my favorite ways to use it, and I promise they're pretty easy.
Preparation
To prepare cauliflower rice, you simply break up the cauliflower florets, place them in a food processor and PULSE until you reach a rice-like texture. You must pulse it because if you over blend it you can wind up with cauliflower mash potatoes, which is still delicious, but not if you're really wanting something with a rice texture. Cauliflower rice can easily be flavored with herbs and seasonings to accompany whatever dish you might serving whether it be Mexican, Asian, Indian, Italian, etc.
Besides the fact that it's so versatile, one of the main reasons I love eating cauliflower is for all of it's health benefits. Cauliflower is a cruciferous vegetable, which are known to be one of the best veggies that can turn OFF cancer cells. It is also one of the best ways to help your body detox.  So, I hope I can help you add it in to your diet more with the following ways.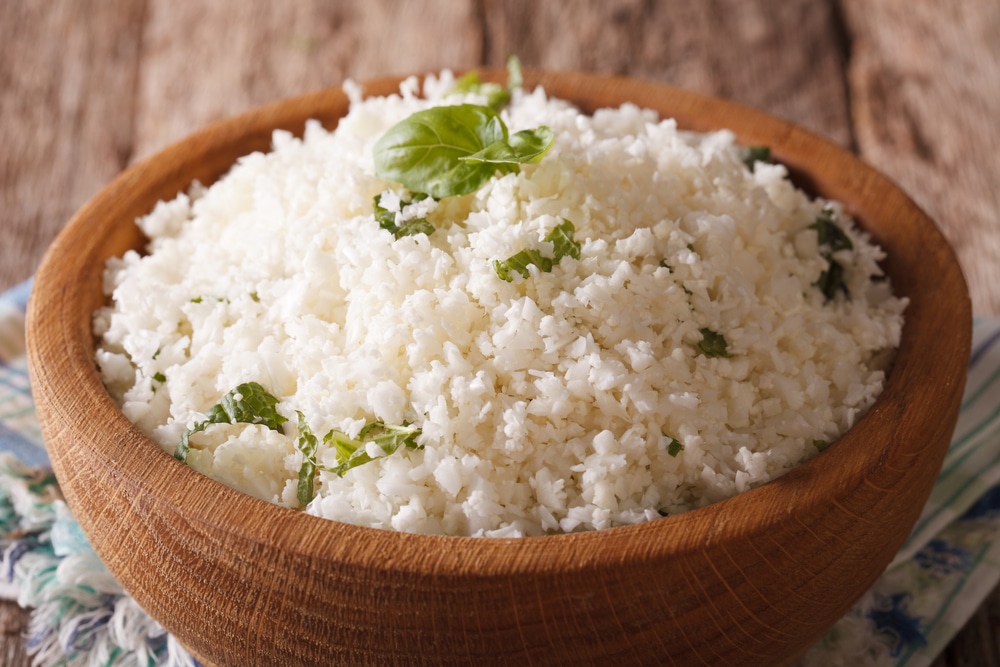 Salads
Cauliflower rice goes great on salads. It gives it more of a hearty feeling, but still light enough that you are feeling good when your finished.   I love doing a Mexican salad and adding in this Mexican cauliflower rice to a big bed of romaine. I'll then add pico de gallo, beans, and guacamole for some good fat that we all need.  This detox salad is also one of my favorite salads that uses cauliflower rice. You can add it to any salad you like, just season it to accompany whatever else is in the salad.
Stir-fry
When I am needing a fast dinner, stir-fry is the way to go. Especially if I already have frozen veggies in the freezer, which is one of the best ways to save time in the kitchen.  Heat the veggies in one pan, maybe with some beans or baked tofu, and then top it with this Tahini Thai sauce. Just like the salads, stir-frys are easily customizable. You could even just use some Tamari sauce with it for a super easy meal.
Soups and Curry
Soups are pretty simple to make especially in this slow cooker. They're also a great way to use up any vegetables you have on hand. I talk about making soup from scratch in this post.  Adding cauliflower rice to soup also gives it more of a hearty feel. I recently posted this curry recipe and my husband actually likes the cauliflower rice with it better than regular rice.
Veggie "Sushi" Rolls 
Veggie rolls are a fun way to switch things up. I was intimidated before I made these, but it's easier than you might think.  You do need more time when making them so I wouldn't necessarily make it during the week if you're needing something fast. Subbing the cauliflower rice makes them just as delicious and even healthier!
More and more grocery stores are carrying pre-made cauliflower rice in the frozen section. Basically, anything that you would like to eat rice with, cauliflower rice is a great replacement. Let me know what your favorite way to eat it is in the comments below!