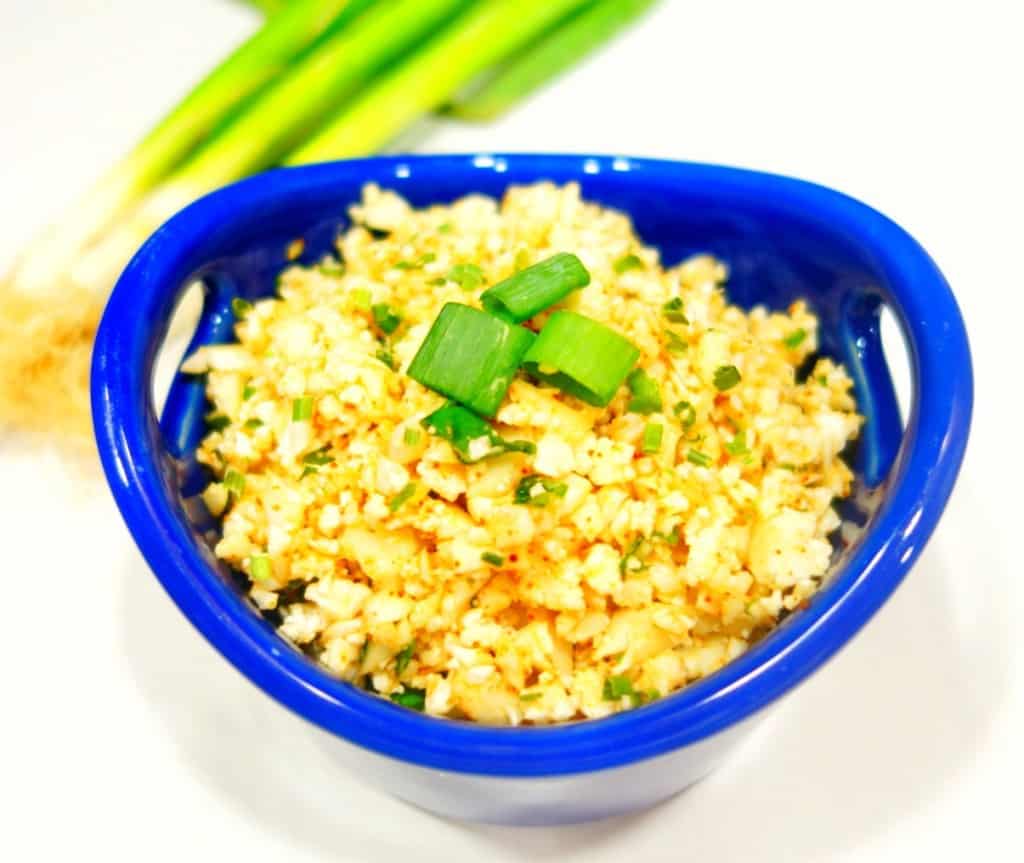 It's Cinco de Mayo and that's not all… it's also my BIRTHDAY!! Here in the States, this holiday is mostly about feasting on Mexican food and sometimes too much tequila! This cauliflower "rice" recipe is a healthy twist to add to all my birthday deliciousness that I can indulge in and not feel weighed down or guilty afterwards. Plus, cauliflower actually helps detox the liver, so it will help repair any damage that might be done with one too many margaritas!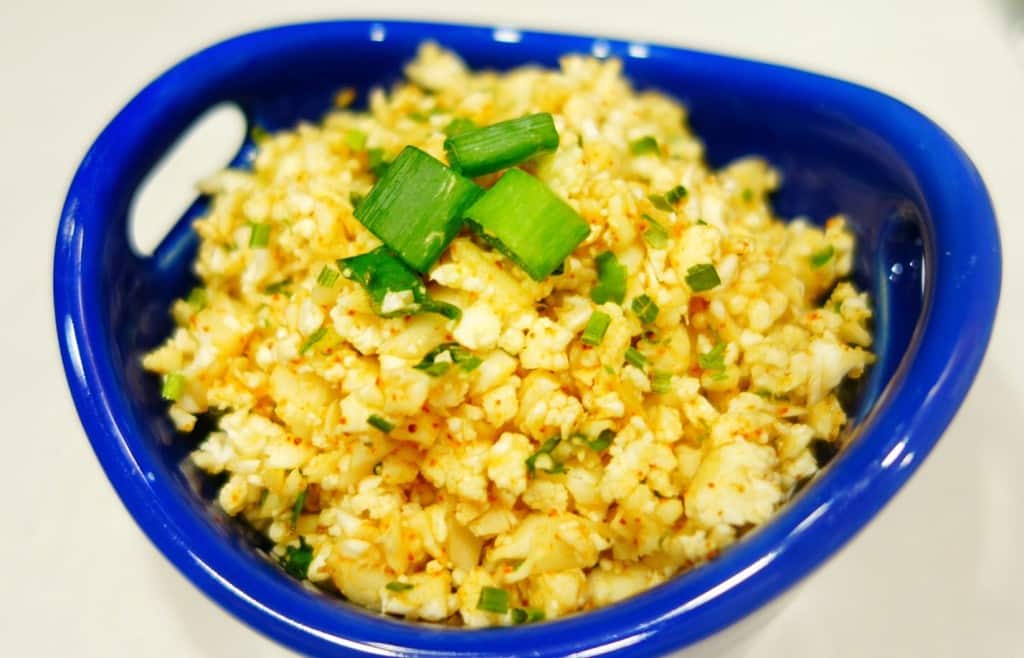 Cauliflower rice is a popular dish, but I've found I like to add seasonings to mine to flavor it up.  You can make it Asian, Italian or whatever other cuisine you might fancy. This recipe goes particularly well with tacos, salads, fajitas or just a side dish.
Another thing I do differently than most is I don't cook the cauliflower. I like a little crunch to it that you don't have when it's cooked. Honestly, this way is a lot easier and quicker, but still just as good. All you do is pulse the florets in the food processor and stir in the seasonings. I like to add green onions, but it's optional. Add the onion you prefer or leave it out all together. Just make sure you don't over pulse the cauliflower or else it will be some mushy rice!
I'd love to hear how you use it. If you're looking for other ways to use cauliflower check out these recipes. Don't forget to read the health benefits of this "rice" below the recipe! :)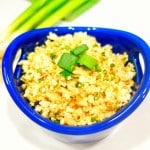 Print
Mexican Cauliflower Rice
Please use all organic ingredients when possible!
Ingredients
1

medium head

Cauliflower

1-2

Tbsp

Chili Powder

1-2

Tbsp

Cumin

1-2

Tbsp

Coriander

1-2

Tbsp

Tamari

1/2

Lime

(just the juice)

1/4 - 1/2

cup

Green Onions

(chopped) (optional)
Instructions
Cut or break cauliflower into small florets.

Pulse florets in a food processor until chopped finely. Pour chopped batch into a large mixing bowl. * You won't be able to do the entire head in one batch so repeat this step as needed.

Mix the Tamari, green onions, lime juice and seasonings in with the cauliflower "rice." Start with one tablespoon of each of the seasonings. Depending on how much cauliflower you have, you might need to add more.

Taste and adjust as needed. You can eat it raw just like this or heat it on the stove over medium heat to warm.

Use with lettuce leaf tacos, on a salad, just as a side dish or any other way you'd like! Enjoy!
BENEFITS OF THIS RECIPE
Detoxes the liver and helps remove free radicals that cause harm to cells
Packed with antioxidants and cancer-fighting properties 
Improves heart health and kidney function 
Assists in lowering blood pressure