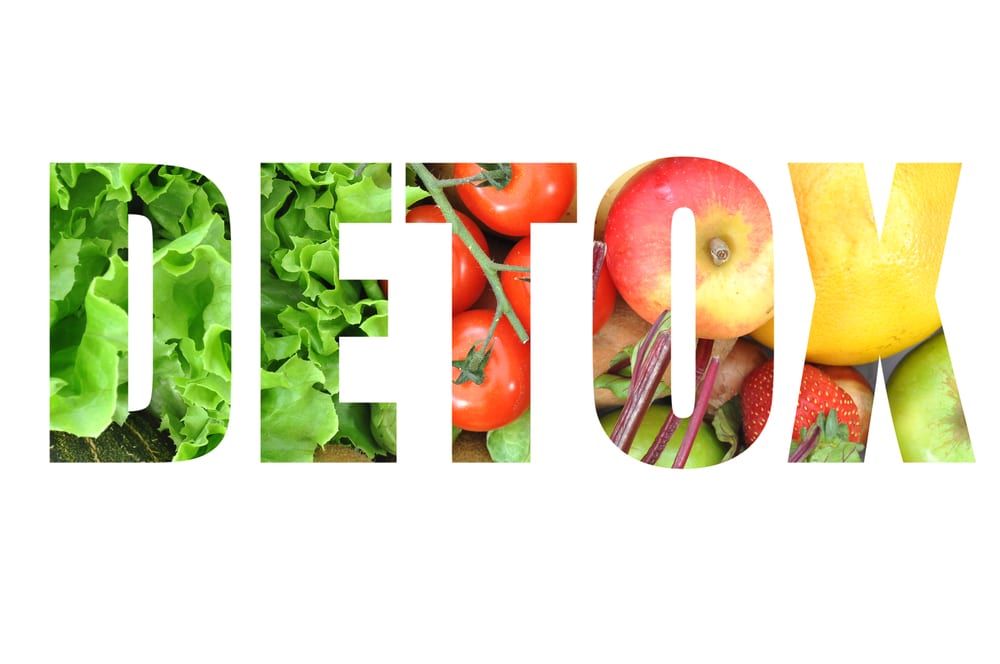 I don't know about you, but after a long holiday weekend I always feel the need for a reset from a little over indulging. I am also not someone that believes in starving themselves or just drinking juice for days. First – I have a new baby and eating nourishing meals helps keep up my breastmilk supply and keep it nutritious. Second –  research has shown that eating specific foods actually help you detox better than not eating at all.  Here are 5 foods to help you detox.
1. Greens. Spinach, Kale, Arugula – just to name a few. Leafy greens are one of the most nutrient-dense foods you can eat. They help the body burn fat and remove toxins. This is one food we should try to eat every single day whether you are detoxing or not. I love putting them in smoothies because you can easily disguise the taste and you can consume a lot of them this way.
2. Beans. This one might surprise you, but beans have cleansing properties which include getting things moving out from the other end. This Superfood Salsa is a delicious way to detox because it's also filling. You might want to opt out of dipping chips with it, but instead pile it on a bed of lettuce for a delicious salad or romaine leaves for tacos. Then you get your beans and greens.
3. Cauliflower. It's part of the cruciferous veggie family and contains glucosinolates, which are sulfur and nitrogen containing compounds that naturally cleanse your kidneys. Cauliflower is also high in fiber, so it is good for your gut health and weight loss goals. It helps in proper digestion, prevents constipation, and curbs cravings. Cauliflower is so versatile it can be flavored up many different ways. This detox salad is a yummy way to eat it. Cauliflower tacos are another tasty way to detox. 
4. Celery. This is another one that's at the top of the list of detoxifying veggies. Celery not only helps reduce bloating and heal digestion problems, it will also assist in weight loss, lowering cholesterol and fight inflammation. Just have a glass of this juice and you'll be feeling better within minutes.  It's extremely alkalizing so it balances the body's PH levels, which is key for optimal health
5. Flavored Water. We all know drinking water is one of the best ways to detox the body, but that can get a little boring. You can easily flavor it up by adding different fruits and herbs to it. This Basil lemonade is a delicious way to flush those toxins. Basil has lots of cleansing benefits including removing toxins from the body. This detox lemonade is another tasty way to flush out toxins.
For more detoxing recipes check out my easy 2-Day Detox that contains 6 detoxifying recipes.