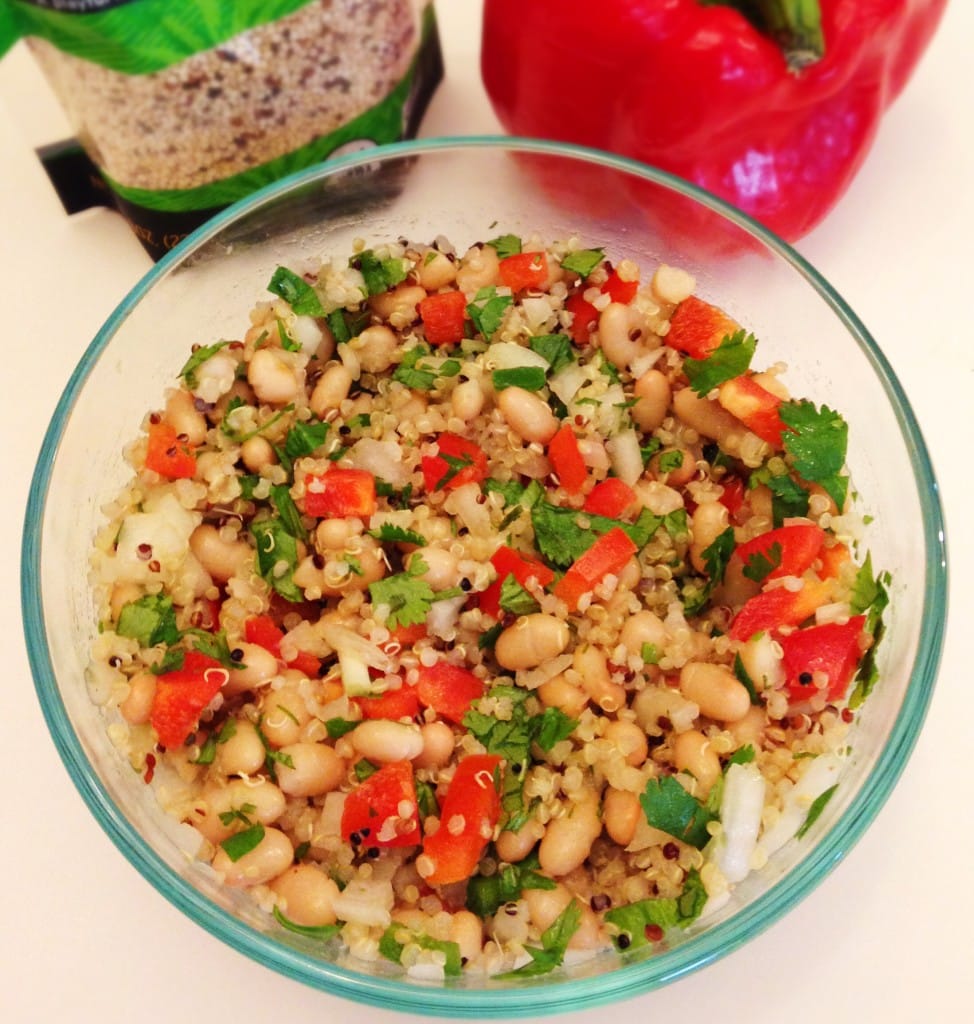 We're less than a week away from another foodie event… The Super Bowl and this Superfood Salsa is perfect for it! I'll be serving it plus Smoothie Shooters, Cheesy Cauli-Tots and more.
This salsa is so easy to throw together and tastes waaay better than any store bought ones. You'll have everyone talking about it! It's good with jicama, chips or on lettuce leaves as tacos! It has detoxing properties and will help you feel energized!
The Super Bowl is another event that people use as an excuse to indulge in pointless calories that do more harm to your body than just possible weight gain. Below are some of my other suggestions for Super Bowl snacks or any party for that matter.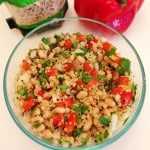 Print
SUPERFOOD SALSA
Please buy all organic ingredients when possible!
Ingredients
1

cup

cooked Quinoa

1

can White Beans

drained and rinsed

1/2

cup

Onion

chopped (red, yellow or white)

1/2

cup

Red Pepper

chopped

1/2

cup

Grape Tomatos

sliced

2

tbsp

Cilantro

chopped

2

tbsp

Jalapeño

chopped (optional)

2

tbsp

Apple Cider Vinegar

Dash of Olive Oil

2-3

pinches

Cumin
Instructions
Add everything to a bowl and blend together!

Enjoy it with jicama or chips, on bed of greens or lettuce leaves as tacos!

Note: Add as many veggies or other seasonings you prefer!
Why indulge in the billions of chicken wings like other Americans, when you can make some healthy, scrumptious snacks that will make your tastebuds happy while leaving you satisfied and nourished. Trust me, indulging in these types of snacks will not put you in a food coma, make you feel bloated or fatigued!
SUPERBOWL SNACK IDEAS: 
BENEFITS OF SUPERFOOD SALSA: 
Look younger from its anti-aging properties 
Full of fiber and helps with weight-loss
Filled with anti-inflammatory ingredients, which helps prevent a list of diseases 
Assists in lowering cholesterol, reducing risk of heart disease
Boosts immune system and energy levels