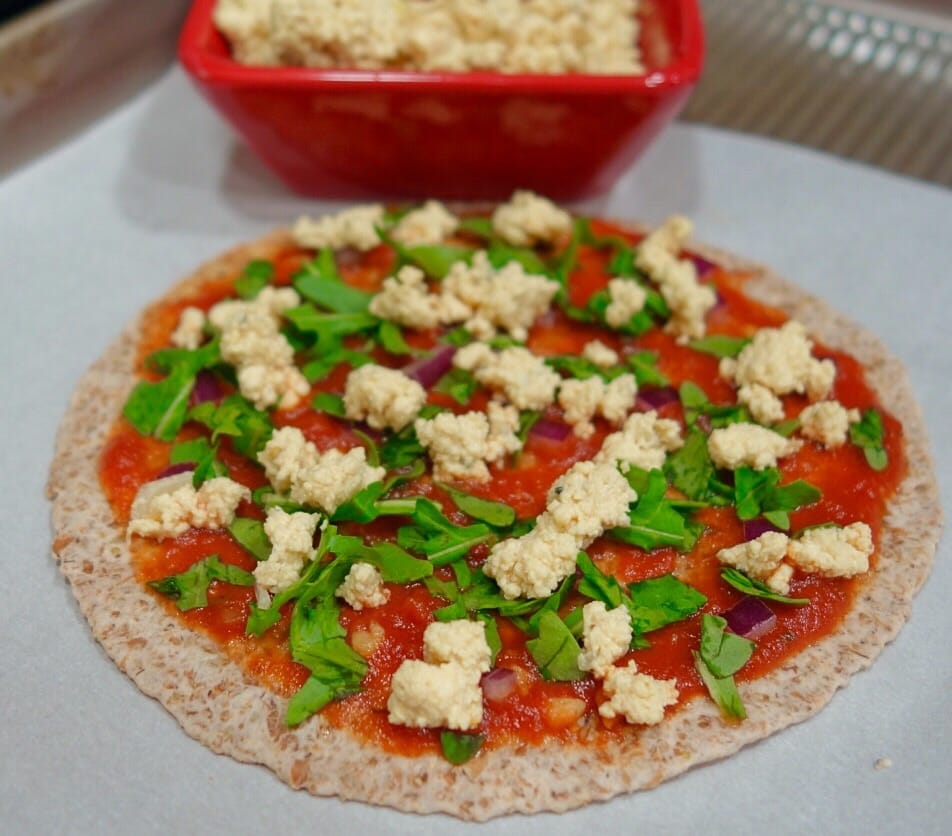 This Tofu Ricotta Cheese is a perfect, dairy-free substitute to use in all sorts of things.  My personal favorite use for it is in Lasagna, but it's also great in salads, on top of pizza… It's delicious on any Italian dish!
When I started my plant-based diet, I thought cheese was going to be the hardest thing to give up. I didn't eat a lot of it, but I did love it. Then I learned about nut cheeses and other vegan cheese options so giving up regular cheese wasn't so bad.
I've made a few different nut cheeses, but this is the first time I've used tofu for it. This stuff is so good you could actually just eat it from the bowl. That's what my mom and I were doing the last time we made my Eggplant Lasagna. We had to stop ourselves so we would actually have some for the dish!
A lot of people stay away from tofu because of soy, but studies have found some soy can be good for you. Now if you're eating soy all day long, that could be a problem. I personally don't eat it every day, but studies have shown 3-5 servings a day is okay. Soybeans have very high levels of pesticides that are not good for our bodies so it's VERY important that you buy tofu or other soy products Organic. Tofu does come with some nutritional benefits as well. I've listed some of them under the recipe.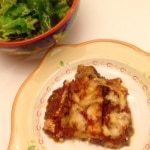 Print
TOFU RICOTTA CHEESE
Please use all organic ingredients when possible!
Ingredients
1

block firm Tofu

3

tbsp

Nutritional Yeast

2

tsp

Olive Oil

2 1/2

tbsp

Shallots

minced

1 1/2

tbsp

Lemon Juice

1/2

tsp

Lemon Zest

1/4

tsp

Nutmeg

2

Garlic Cloves

minced (medium sized)

1/2

tsp

Salt

(can add more or less if needed)

dash

Pepper
Instructions
First press any extra water out of tofu by wrapping it in a dish cloth and setting something heavy (like a few books) on top of it for 20 minutes.

Crumble tofu up with your hands into a large bowl. Mix in nutritional yeast, olive oil and shallots. Then add in the rest of the ingredients and mix until everything is combine.

Use it for lasagne, sprinkle on salads, on top of pizza and more! If you're oil-free you can leave out the oil. *Note if you're making this for my rollatini recipe, blend all the ingredinets in the food processor instaed of crumbling with your hands. It will make more of a spread texture.
BENEFITS OF THIS RECIPE:
Half a cup of cheese contains 330 calories – Half a cup of tofu contains 94 calories
Tofu helps prevent hot flashes and prevents the high bone-loss in Menopausal women
Contains loads of calcium and iron (especially important for women) and a great source of Protein
Reduces risk of cardiovascular disease, liver damage and age-related brain diseases