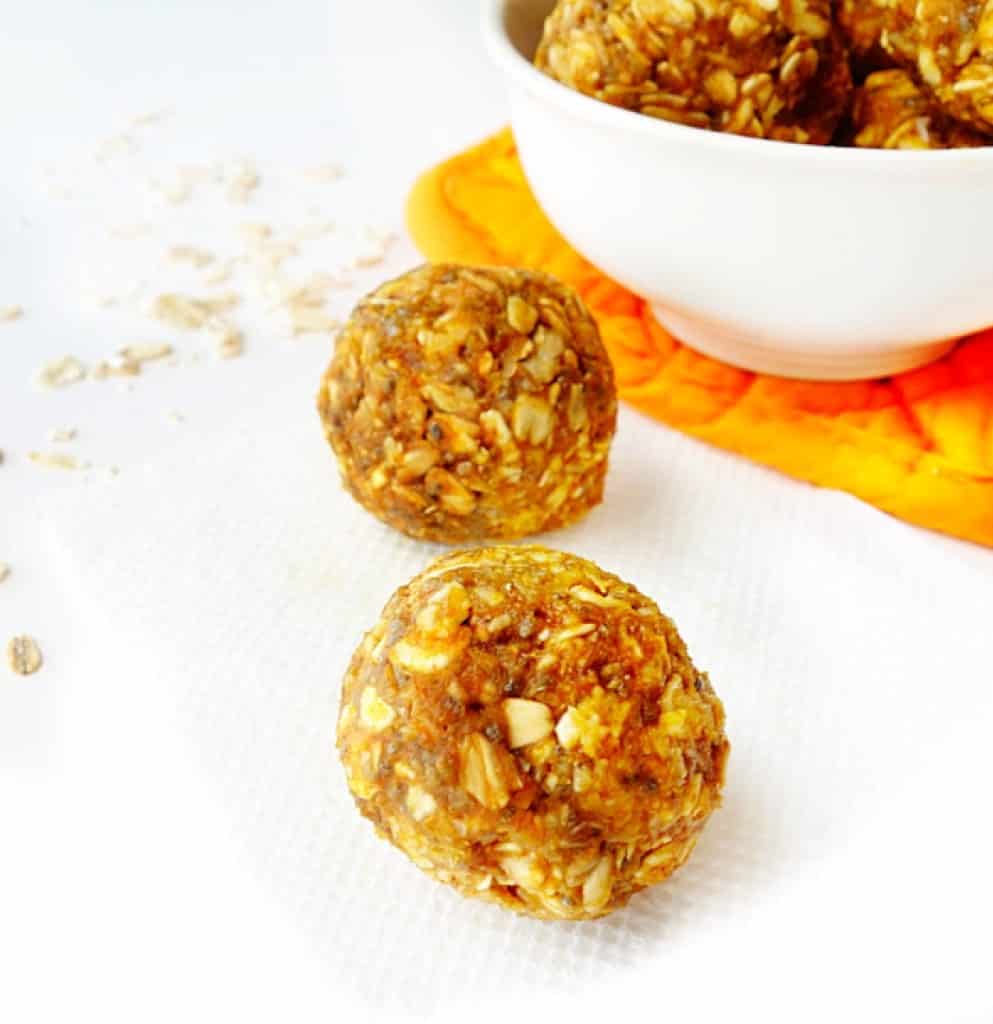 Need a boost of energy before all the Halloween festivities coming up? Pumpkin Energy Balls will do the trick! One of the easiest snacks I've made and people rave over them. Kids do too! They're the perfect dessert to take to any holiday parties this season.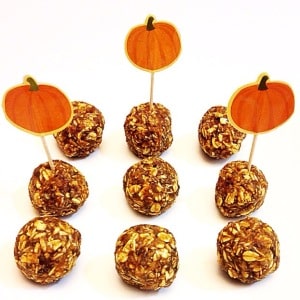 Besides giving you energy, they're loaded with nutritional benefits (like all my recipes). Pumpkin Puree has been shown to reduce inflammation, which can lead to many chronic health conditions, including cancer and heart disease, as well as Type 2 diabetes and arthritis.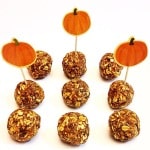 Print
PUMPKIN ENERGY BALLS
Please by all ingredients organic when possible!
Instructions
Put all ingredients except for oats and coconut shreds in a food processor

Blend until dates are completely chopped and you have sticky mixture

In a large bowl mix the oats and coconut shreds into the mixture

Place mix in the fridge for at least 30 min

Remove from fridge. Use a spoon to form the mixture into small balls

Store in the fridge for two weeks.