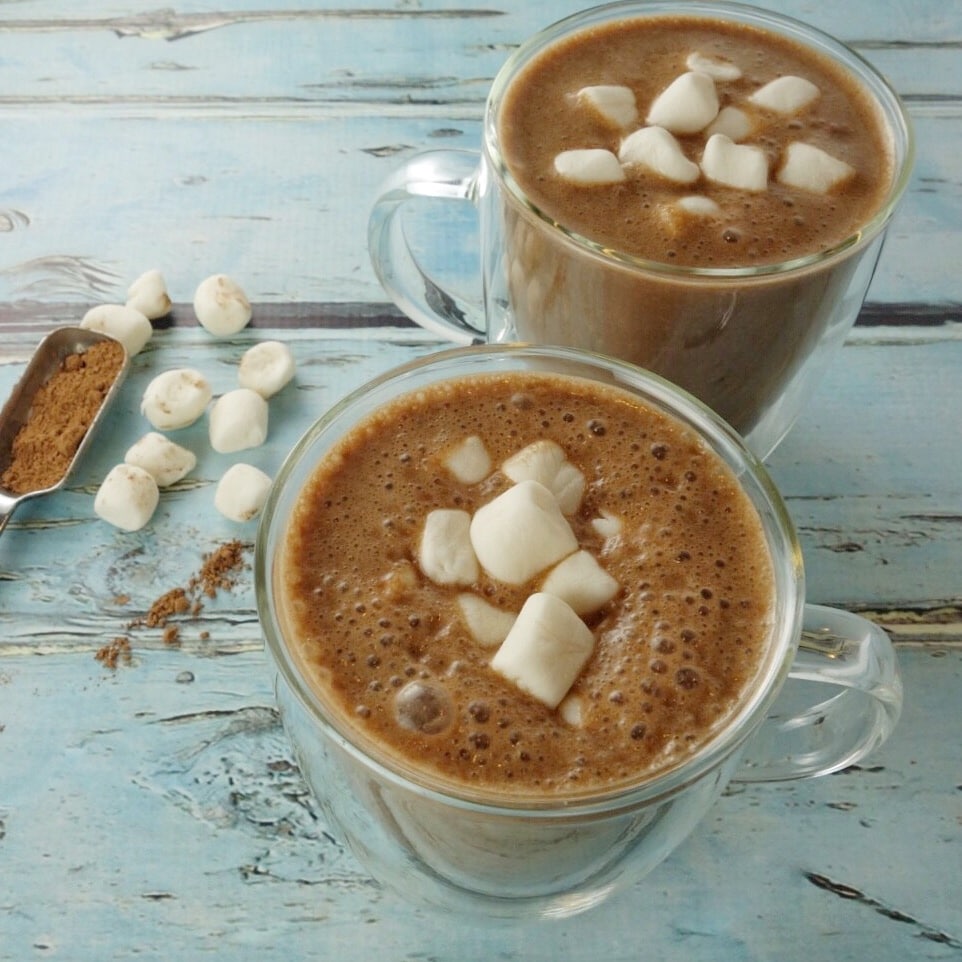 This 3-ingredient Hot Chocolate is so decadent and simple to make that you might just become addicted – like I have! It's healthy as well, containing benefits like helping to reduce stress and cholesterol, improving sleep and more. If you've been trying to eat healthier and cut the sweets, this recipe is perfect for you. It satisfies those sweet cravings without the guilt.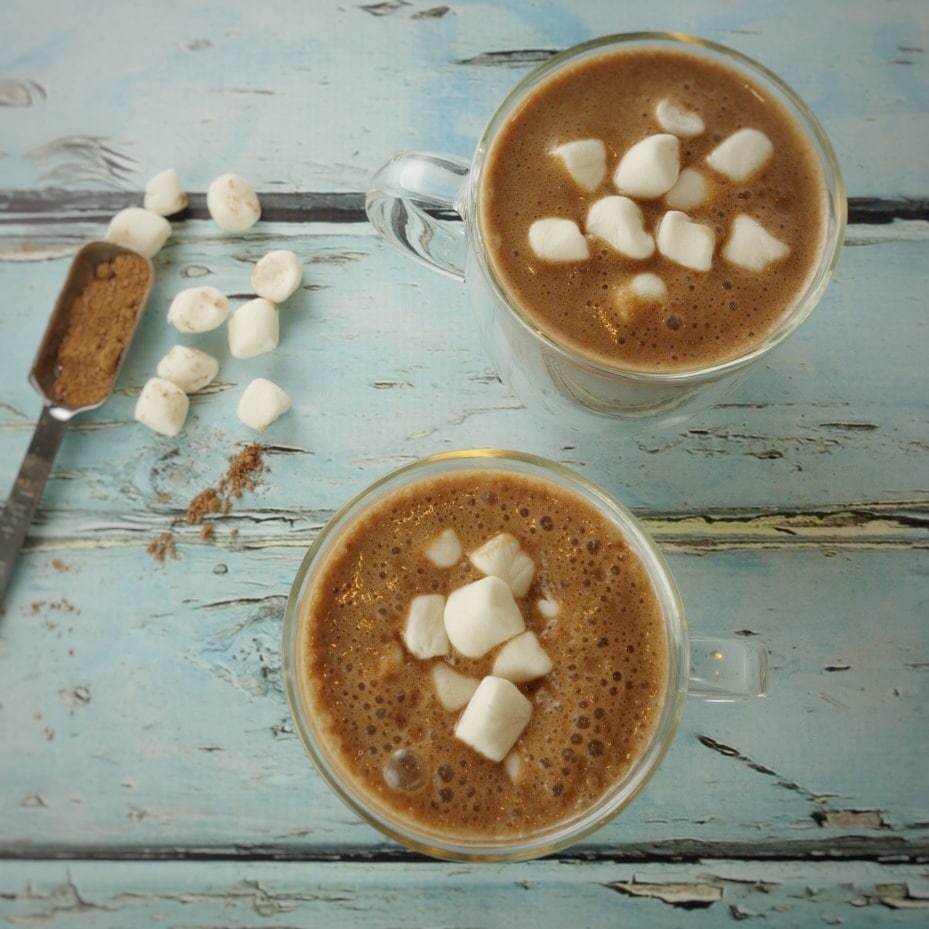 If you've read my big announcement from last week, then you know I'm on a new health mission and that is to have an easy, natural healthy pregnancy and labor. One food that helps promote that is DATES! Research has shown that women who consumed 6 dates a day in the last part of their pregnancy showed to have a shorter first stage labor, dilated faster than women who didn't eat dates and were less likely to have to be induced. I've personally had a few friends like the Detoxinista who have consumed dates while pregnant and they swear their labor was less painful because of it.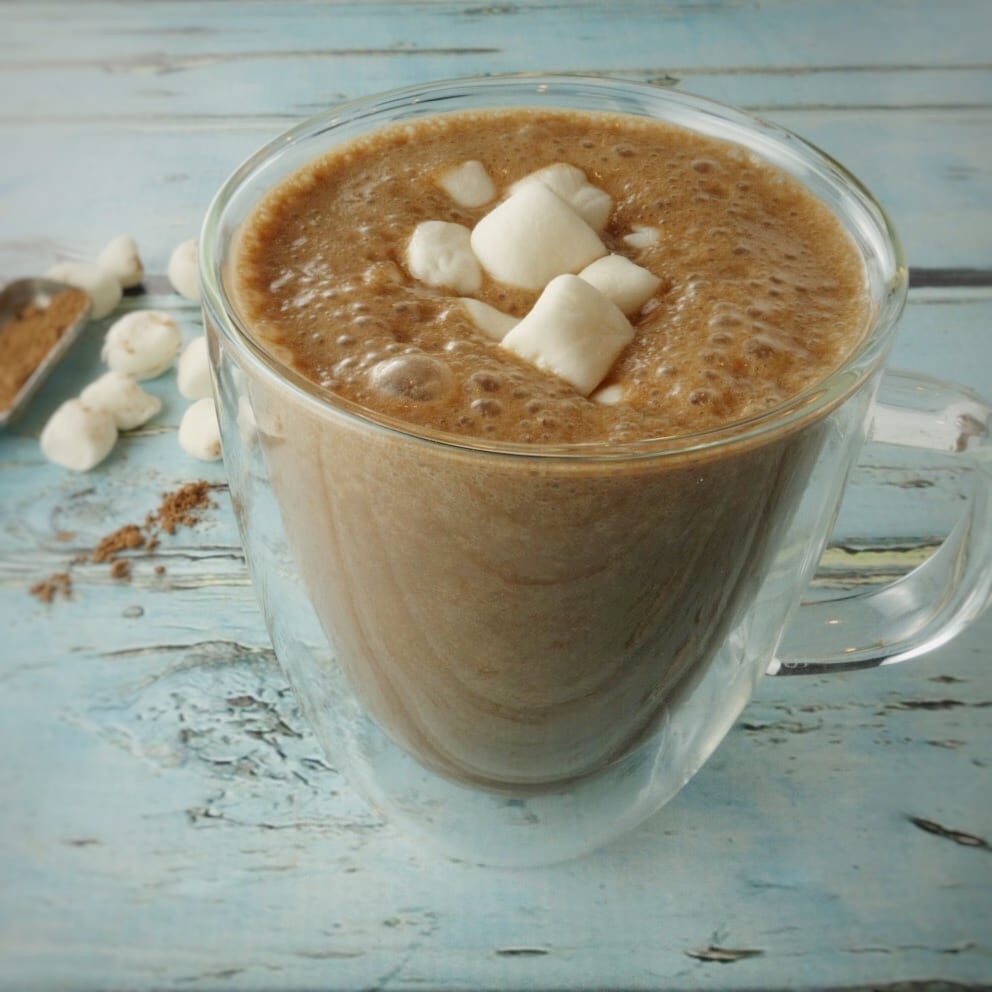 If you are wanting to get these benefits for labor, I'd suggest eating them raw. This Hot Chocolate heats them up and I'm not sure if it affects those benefits. You could just drink this cool like chocolate milk, which is just as delicious and I do it often.  Some other good recipes to eat them raw are these cookie dough bites, energy balls, cookie dough dipping dessert, date paste sweetener, or add them to any smoothie.
Even if you're not pregnant, dates are a wonderful sweetener to eat. I've always been a fan of using them in recipes because they've shown to be one of the most nutritious foods you can eat. Don't be freaked out by their sugar content either. One study showed people who were stuffed with dates for a month had "no adverse effects on blood sugar or weight, and beneficial improvements in triglycerides and antioxidant stress levels."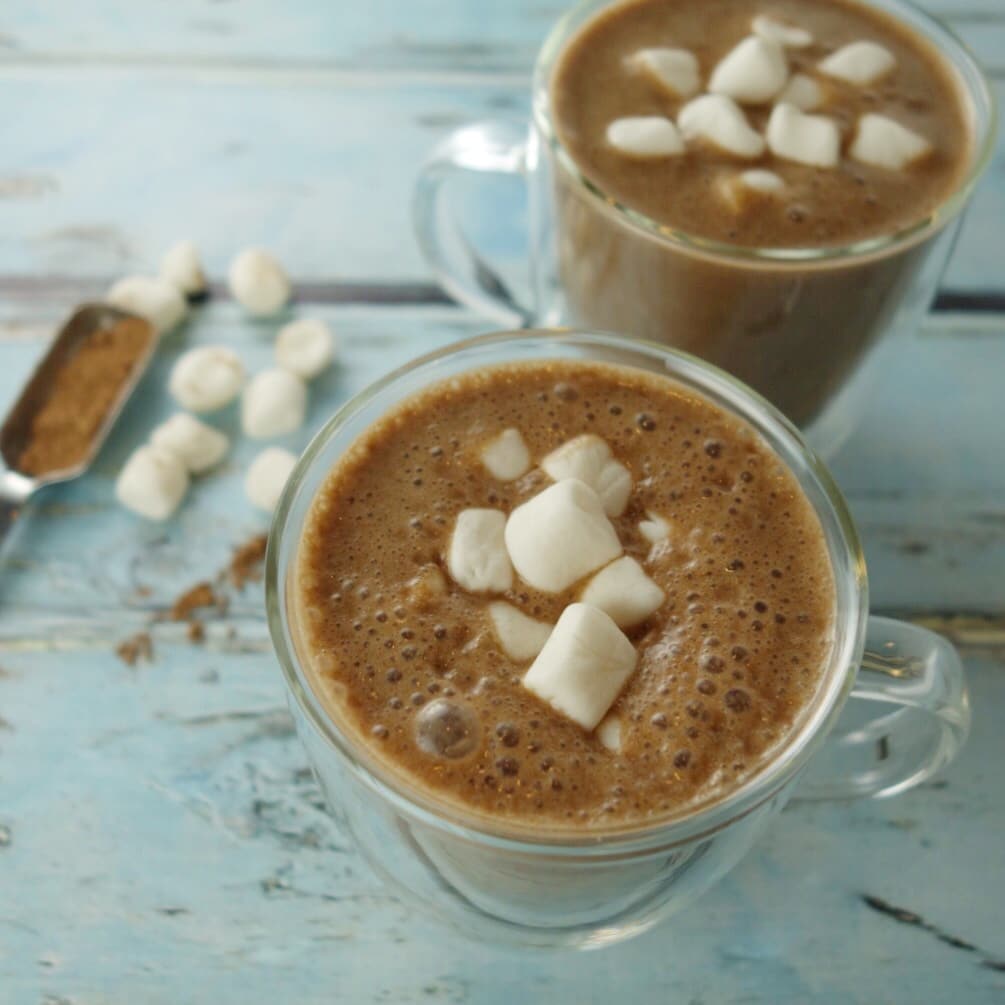 The dates aren't the only thing that packs this Hot Chocolate with benefits. The cacao powder has more antioxidants than blueberries, helps lower cholesterol, reduce stress levels and more! This drink has almost become a nightly thing in my house. Since cutting back on sweets after the holidays, it's the perfect treat to have after dinner without any guilt. Plus it will help you sleep better too! :)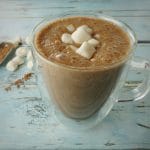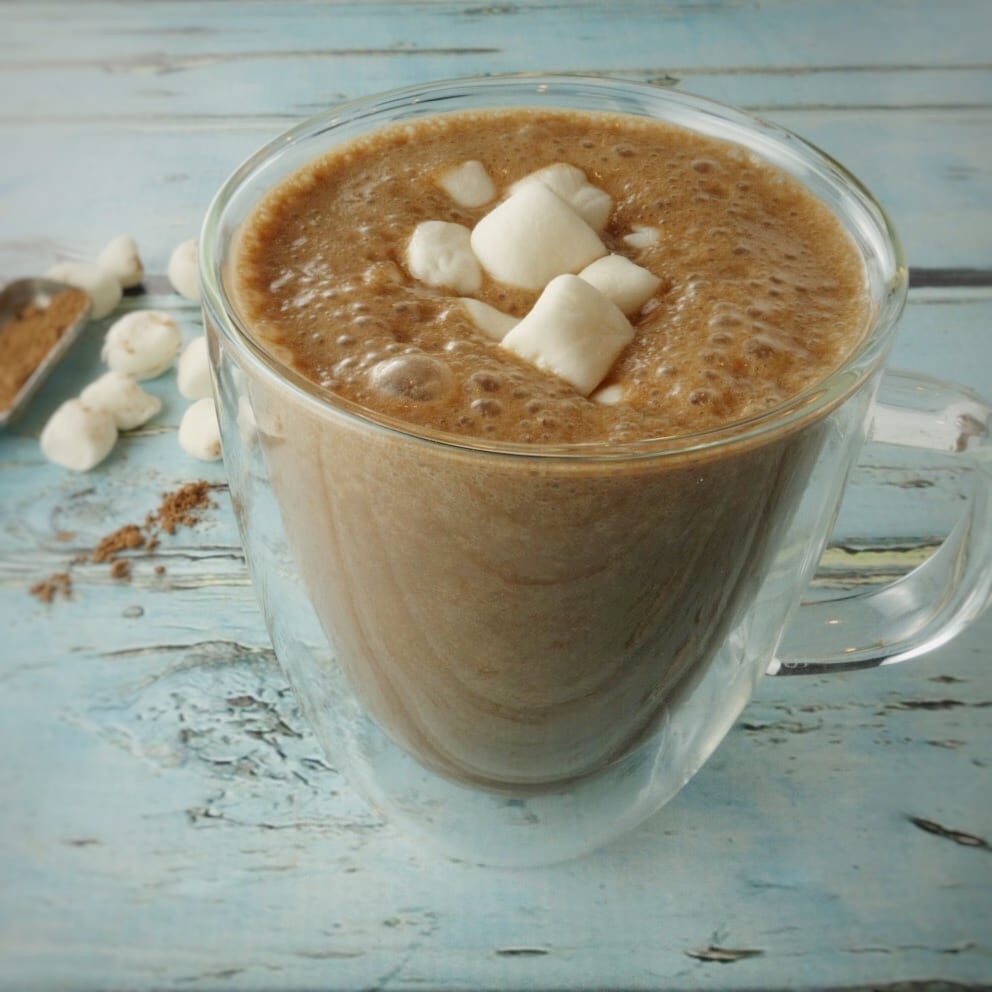 Print
3 Ingredient Healthy Hot Chocolate
Please Use All Organic Ingredients When Possible!
Instructions
Add all the ingredients to a high speed and blend together until smooth. Taste it before serving. If you want it sweeter add more dates. If you want more chocolate add more cacao.

Pour liquid in a small pot. Heat on the stove over medium heat until it's warmed to your liking. Make sure to stir occasionally while heating.

Serve hot and enjoy!