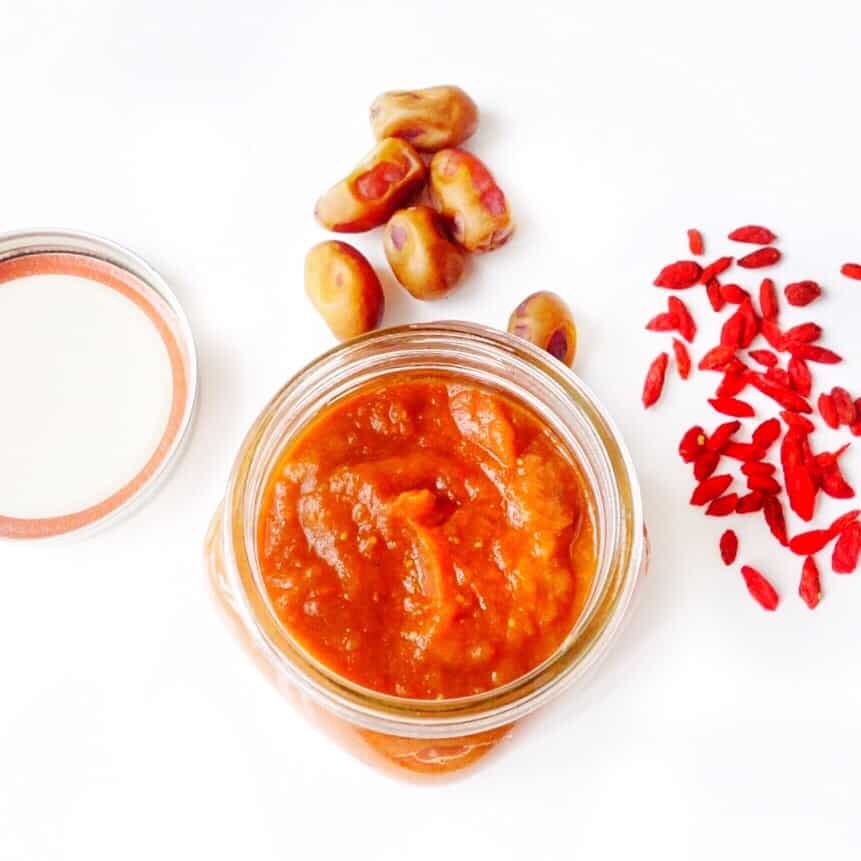 This Goji Berry Date Paste is a perfect sweetener to replace the artificial stuff. It's great to use in desserts and smoothies, especially if you don't have a high speed blender like a Vitamix.
I've been meaning to make date paste for a while now as I use dates to sweeten almost all of my desserts. I'm so glad I finally did because it's so good I can eat it straight from the jar. Most recipes just use dates, but I added goji berries
to up the health benefits even more, making this one healthy sweetener.  I love using it in my oatmeal!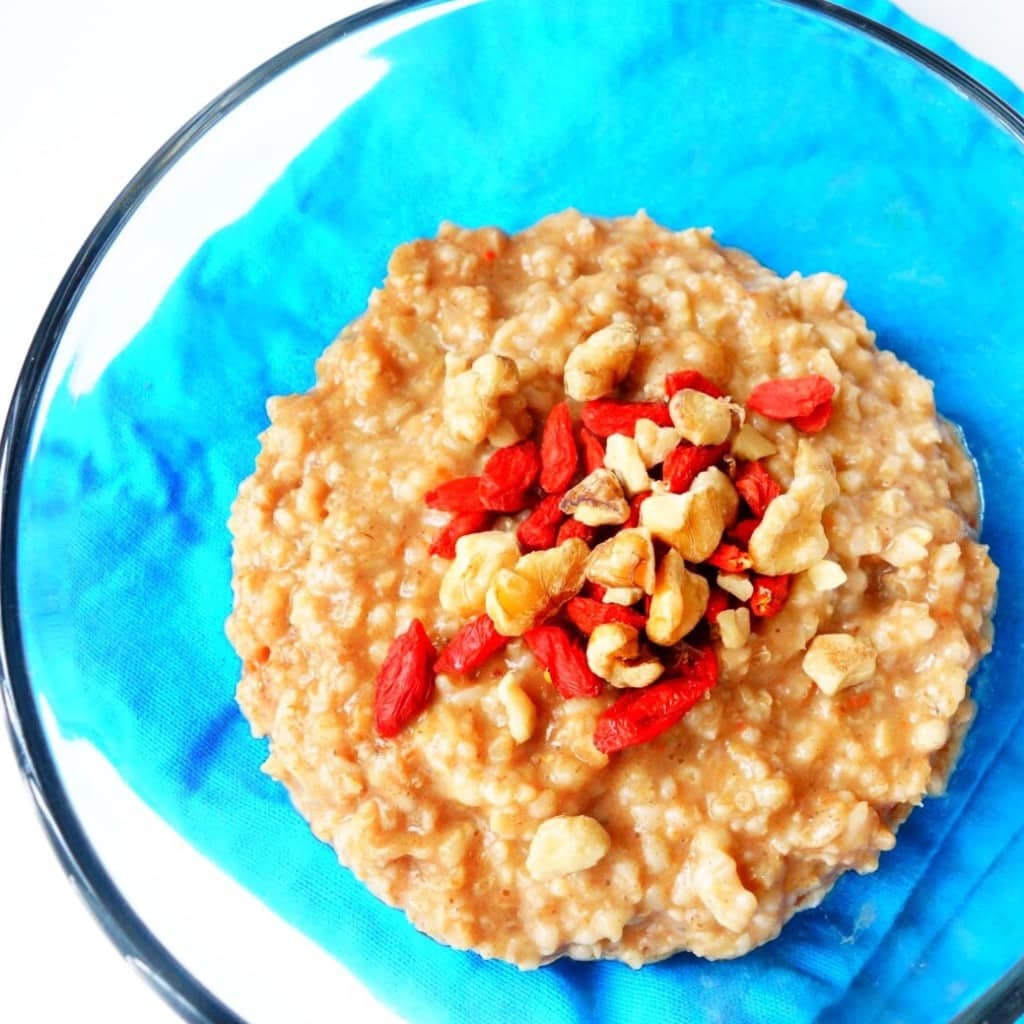 The consistency will vary for each person, depending on how much water is used, the blender, etc. You just want it to be a paste-like texture. I soak the dates
and goji berries so they'll blend easier. They will be filled with water so some will transfer into your food processor (or blender if you're using that), but save the rest because you will need to add more during the process so everything mixes well together.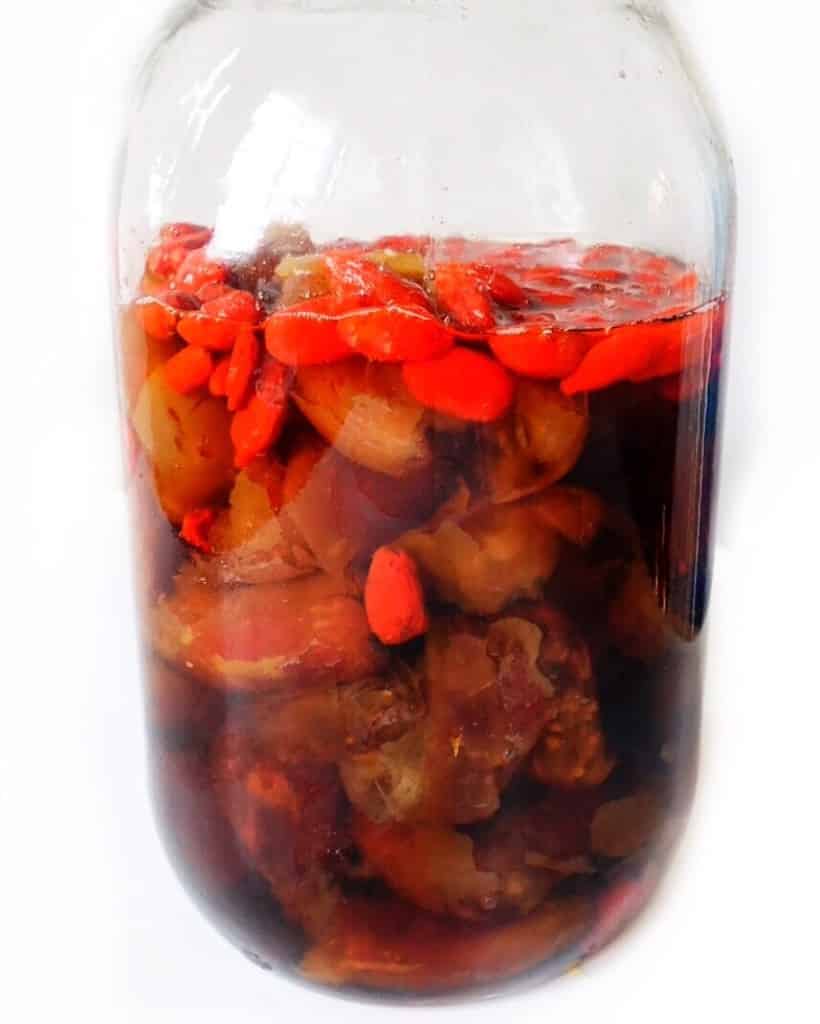 I keep my Goji Berry Date Paste in a glass jar in the fridge. It will last for a couple of months. It gets used in my house before it will ever go bad. When using it in smoothies, add the amount your tastebuds desire. I usually add a few tablespoons. In a half a cup of oatmeal, I use one to one and half tablespoons of the paste and mix it together.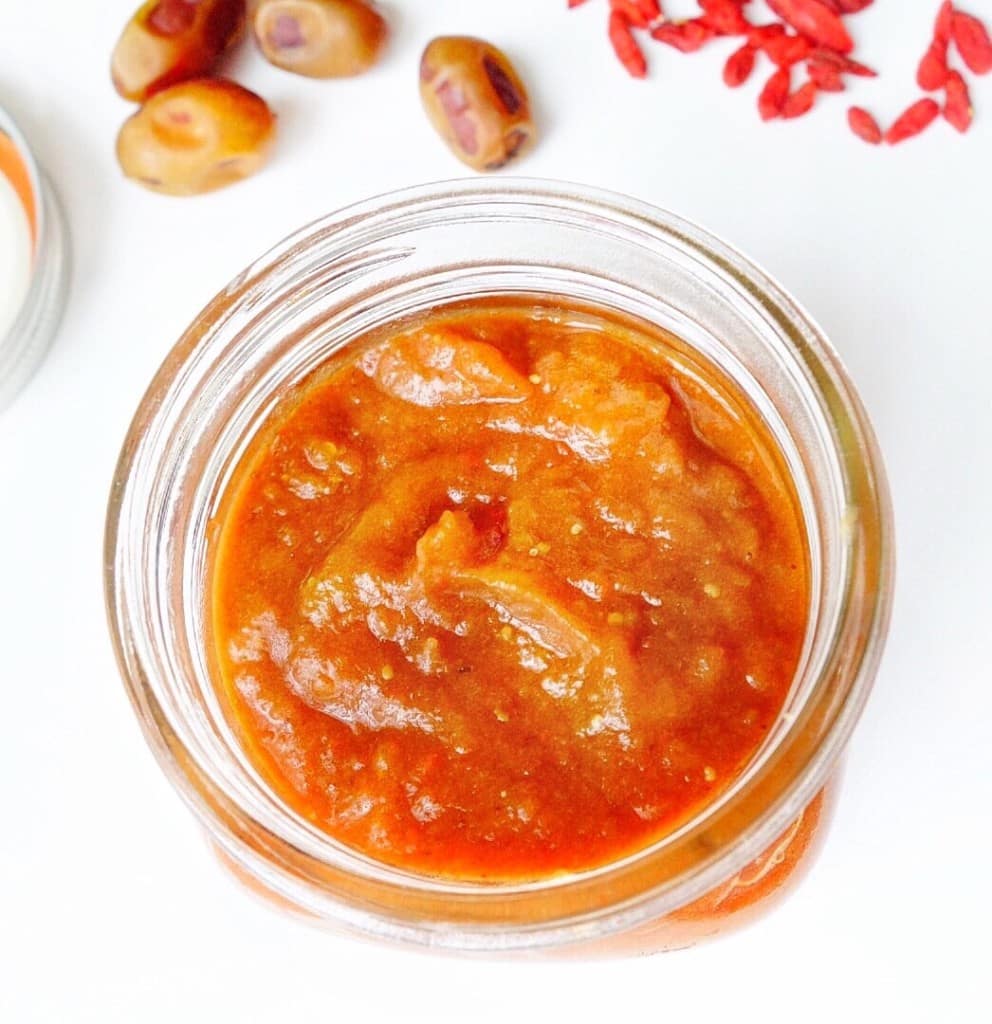 This recipe came about because I've decided to cut out stevia as I've recently been reading how it can disrupt your hormones.  You're probably well aware of the concerns with the really bad artificial sweeteners, but I've always thought stevia was okay, as long as you buy organic and without any extra ingredients. (Remember it's always important to check the labels.) I'm putting it to the test with my own life to see if there are any changes with my body.
I didn't use a lot of stevia, but I did have it just about every day in my teas. I've been off of it now for two weeks and will tell you I've noticed some changes. I might write more on this later on, but if you feel your hormones are imbalanced I encourage you to read up on it and try healing your body with real whole foods. I found articles like this, this and this helpful.
When using real food like goji berries and dates to sweeten things you are actually getting nutritional benefit from it. Most sugars are just empty calories. Your body can actually use this paste for good. Just check the benefits out below. I'd love to hear your favorite way to sweeten things in the comments below.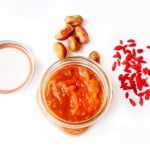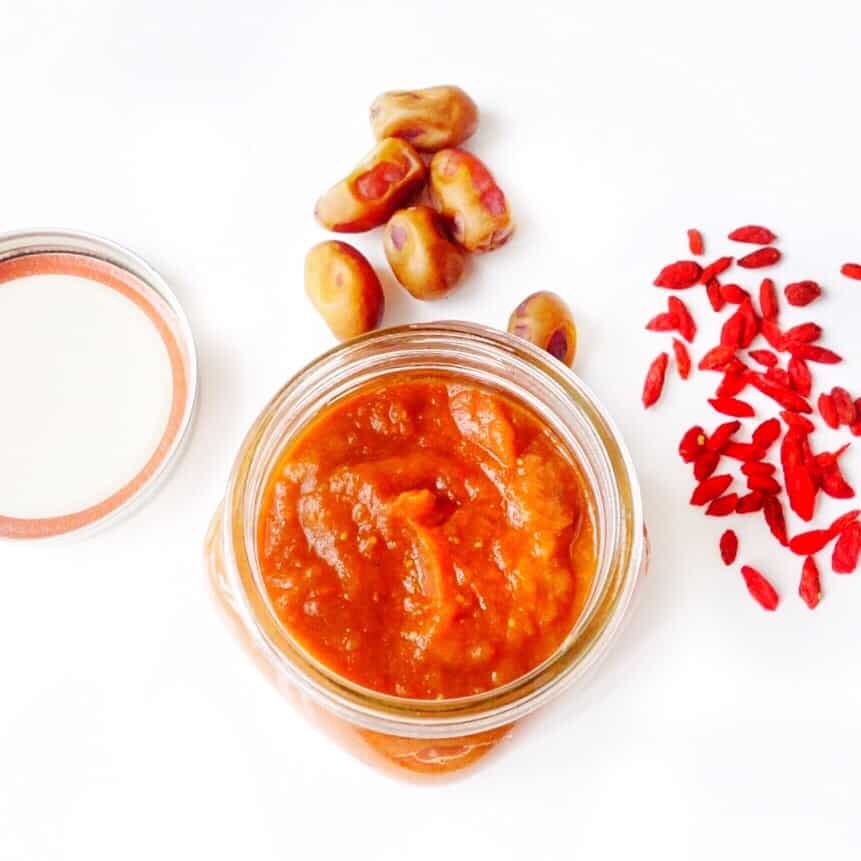 Print
Goji Berry Date Paste Sweetener
Please use all organic ingredients when possible!
Instructions
Put dates and goji berries in a jar or bowl.

Fill it up with filtered water just covering them, and let soak overnight (or for 12 hours).

Once they are soaked add them to food processor and process for about 30 seconds to a minute.

Add in the vanilla and salt plus some of the water they were soaking in so they can mix together better. You want it almost like a puree.

I ended up adding a little less than half of the water that was in the jar. Start with a little and keep adding as you process it in your food processor.

Enjoy in smoothies, oatmeal or dessert like treats. Store in an air-tight container in the fridge for 1-3 months.
BENEFITS OF THIS RECIPE:
Contains anti-aging properties
Promotes good digestive health 
Contains a wealth of essential vitamins and minerals 
Loaded with antioxidants that keep your health optimal 
Reduces stress and boosts mood