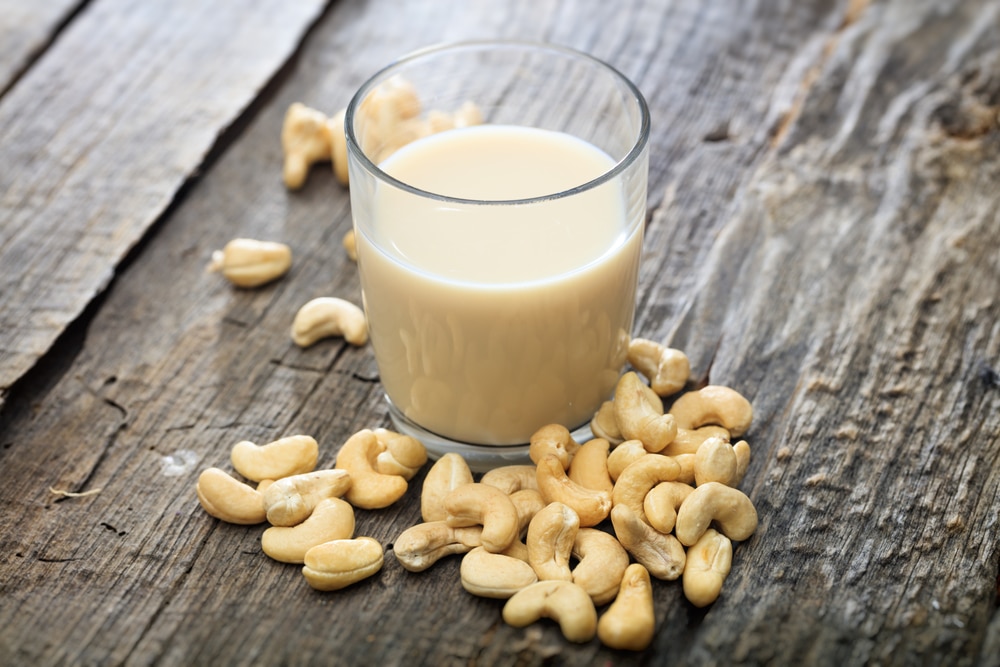 Nut milk can seem intimidating to make, at least it was for me, until I finally made my first batch of almond milk. It was pretty easy to do, but it was time consuming and I ended up not drinking it all before it went bad.
So I came up with this simple way to make cashew milk. The recipe is for single servings, but can easily be adjusted for more. You don't have to soak any nuts, or strain them after blending. All you need is three ingredients – cashew butter, dates and water.
Since I have had my baby I've been even more adamant about checking the list of ingredients on products because what I eat my baby drinks through breastmilk.
But I will admit that I was still drinking the organic, store-bought nut milks every now and then in lattes or hot chocolate knowing there were some additives and preservatives in it.
Even though they're organic, it doesn't mean that they're good for us. There are some nut milks in the store that only have the nut and water but I really like the taste of the 365 brand, which has more than one ingredient.
The guilt got to me after a while and I had to stop. I wanted to make my own milk but spend the less time in the kitchen, and that's when this idea came to me.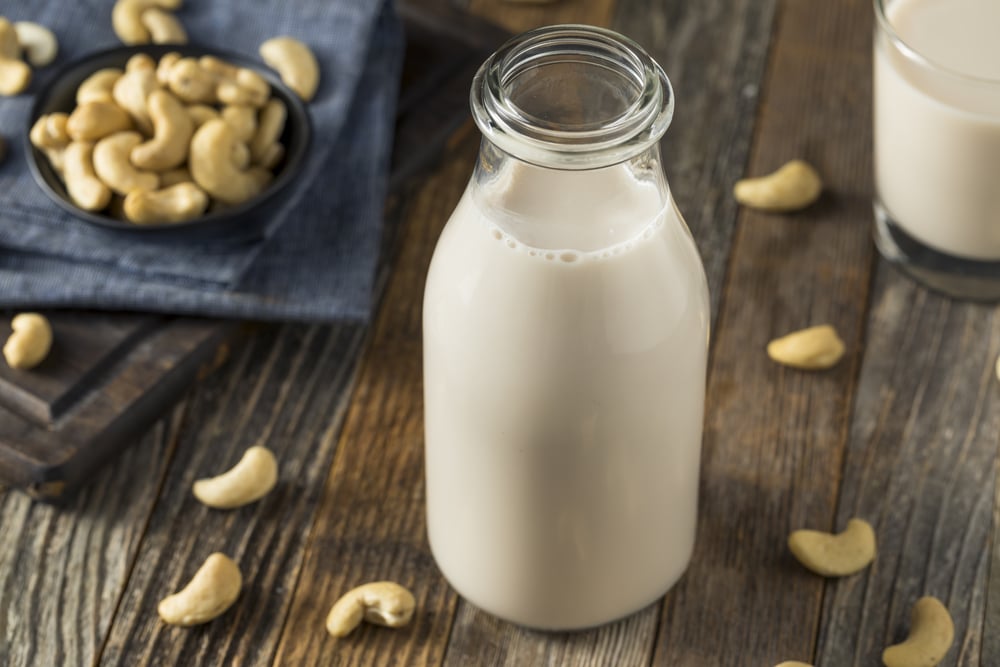 For the recipe, I used one tablespoon of cashew butter to every cup of water. If you'd like to have a creamier consistency just add more cashew butter.
I like to use this cashew butter because the nuts are raw, and cashews are the only ingredient. I'm not sure how "roasted" nut milk would taste.
A lot of nut butter brands add extra oils that aren't needed so always be sure to check the ingredient list on those too.
For this milk you could also use almond butter or tahini. Just know the color my vary, but who really cares. If you'd like it sweeter, add a couple of dates. You can also just use cashews – unlike almond milk, cashews don't have to strained.
Here's a great recipe to make healthy chocolate milk.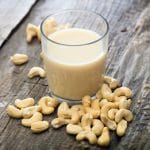 Print
Single Serving Homemade Cashew Milk
Please use all organic ingredients when possible!
Ingredients
1

cup

Water

1

tbsp

Cashew Butter

(you can also use almond butter, tahini, etc.)

1-2

Dates

(or other sweetener if preferred)
Instructions
Add ingredients to blender and blend together.

To make a bigger batch just add one tablespoon of cashew butter to every cup of water. Add dates to desired sweetness.
Notes
If you don't have cashew butter, you can also use 1/4 cup of raw cashews. If you do not have a high speed blender like a vitamix, let the raw cashews soak for 1-2 hours before blending. 
Feel free to sub the dates for another type of sweetener. We prefer dates because they are the healthiest sweetener.
To make chocolate milk, here's a great recipe!