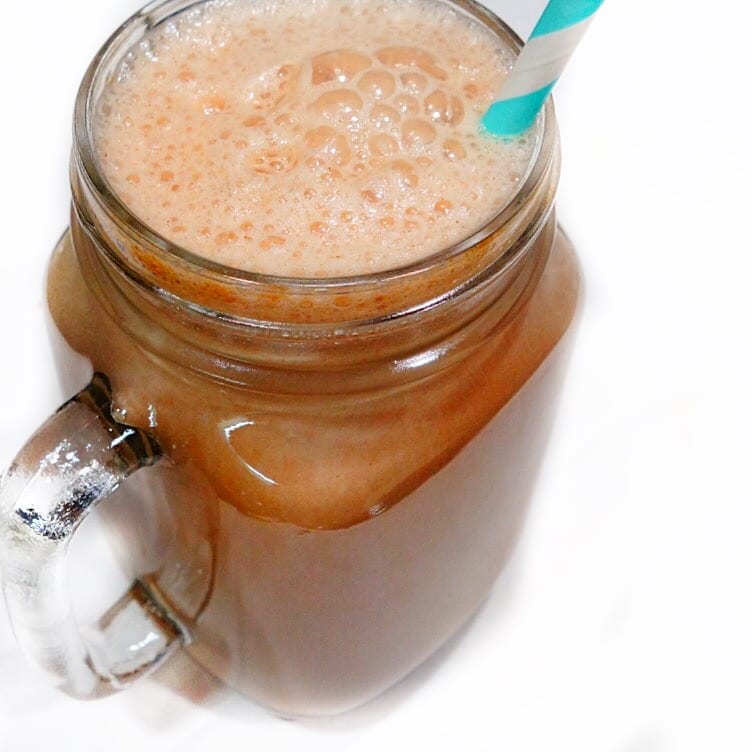 Kids and adults find this dairy-free chocolate milk delicious. Most people like to drink it in the morning, but when you're craving something sweet at night this is the perfect snack.
It's great anytime of the day, but for nighttime purposes you'll find the cacao relaxes you.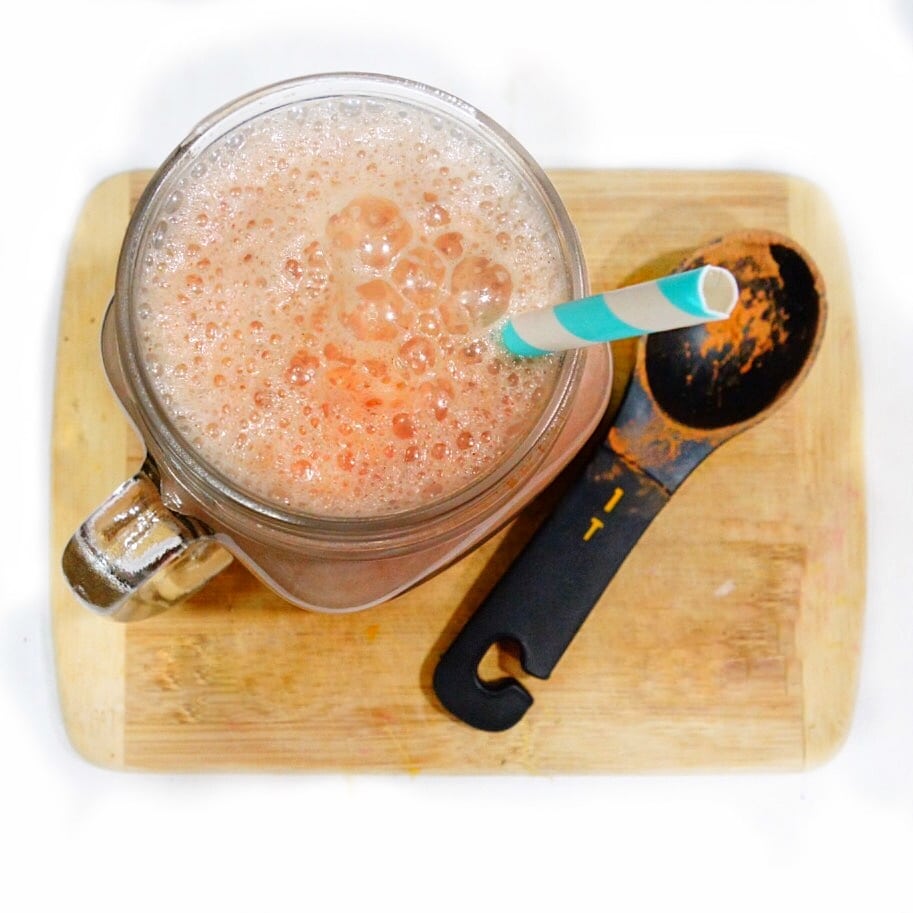 I like to sweeten mine with banana, which is a rich sources of tryptophan, which converts to serotonin and melatonin, the brain's key calming hormones that promote healthy sleep.
You can use just use dates, honey or berries to sweeten it. Whatever you prefer!
I also like using goji berries to sweeten it, similar to this one.
This is so much better for you than any of the chocolate milk you'll find at the grocery. Whip this up instead of reaching for the processed sweets! Your body will thank you!
This is my favorite recipe for making homemade nut milk.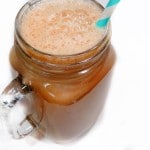 Print
Chocolate Banana Ice Milk
Please use all organic ingredients when possible!
Instructions
Add all the ingredients to a blender and blend until all the ingredients are mixed together.

Taste and add more ice or sweetener if you prefer. Serve immediately.
Notes
Feel free to switch up the sweeteners. You can use just add dates, berries, honey, goji berries or even maple syrup.
This is my favorite recipe for making your own homemade nut milk.