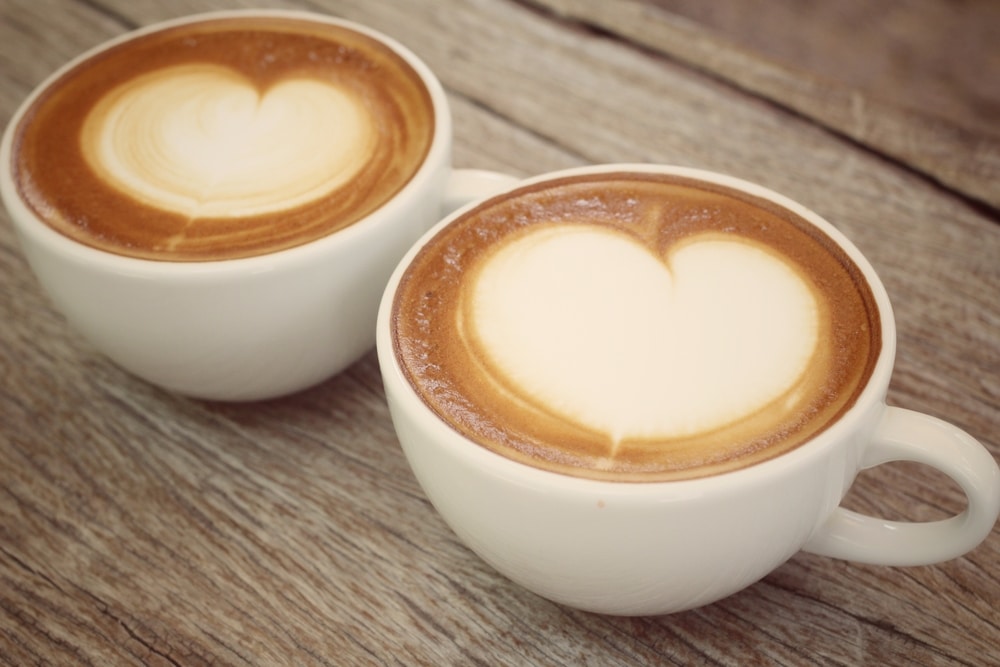 This Healthy Homemade Latte only requires three ingredients and it's so much better for you than what you'll get from a coffee shop. It's also a lot cheaper! I usually don't drink a lot of coffee, but with a new baby this momma needs a little caffeine every now and then. This latte is sweet and tasty without any refined sugar, artificial ingredients or weird syrups. I will also make it with decaf coffee for a sweet treat when I'm not needing that extra boost.
Just like my healthy 3 ingredient hot chocolate, I use dates to sweeten this. If you read this blog, a lot you know I'm a big fan of dates. They are filled with natural sugar that our bodies know how to process, and they're also filled with health benefits like improving digestion and lowering cholesterol. I try to use them as a sweetener in most of my desserts and whenever possible!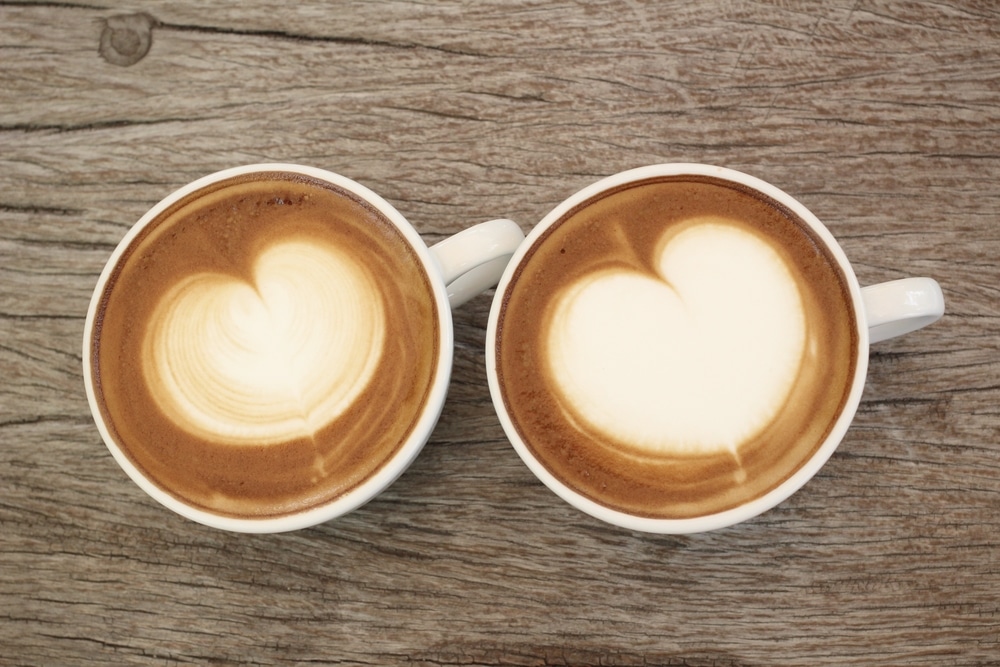 Unlike regular lattes that use shots of espressos, I just use coffee that I make in my french press for this one. I use a small french press so I don't put a lot of coffee in there, but if you prefer more coffee than the added sweet milk, feel free to use your own servings. Then, I blend some dates and cashew milk in a blender and heat that mixture on the stove while the coffee is brewing. The coffee can be made in whatever device you have. Once the milk is heated, I use a  frother to give the milk even more of  foaminess you get when the barista makes it.
We usually make these lattes on the weekends with a stack of pancakes. You might have heard that coffee isn't good for you. Yes, if you're drinking multiple cups a day – that's not good. You're also missing opportunities in which you could be consuming tea, which has far more health benefits. I still don't rule it out completely, but it's not something that I have every single day. A cup of coffee a few times a week won't hurt you.
Enjoy!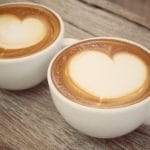 Print
Healthy Homemade Latte
Please Use All Organic Ingredients When Possible!
Ingredients
2

cups

Cashew Milk

(other non-dairy milk will work)

6

Dates

1-2

cups

Coffee

(more if desired)
Instructions
First start making your coffee in whatever coffee device you have at your home. Then in high speed blender either make your cashew milk with the dates or use whatever non-dairy milk you prefer. Blend until smooth.

In a small pot on the stove, heat the date milk mix. Once the milk is heated it should be a little frothy. Split the coffee between two cups and top it off with the date sweetened milk. I usually fill the cup with half coffee, half date milk.


If you have a frother, use it now to make a little foam. It doesn't change the flavor so mixing with a spoon is good too.