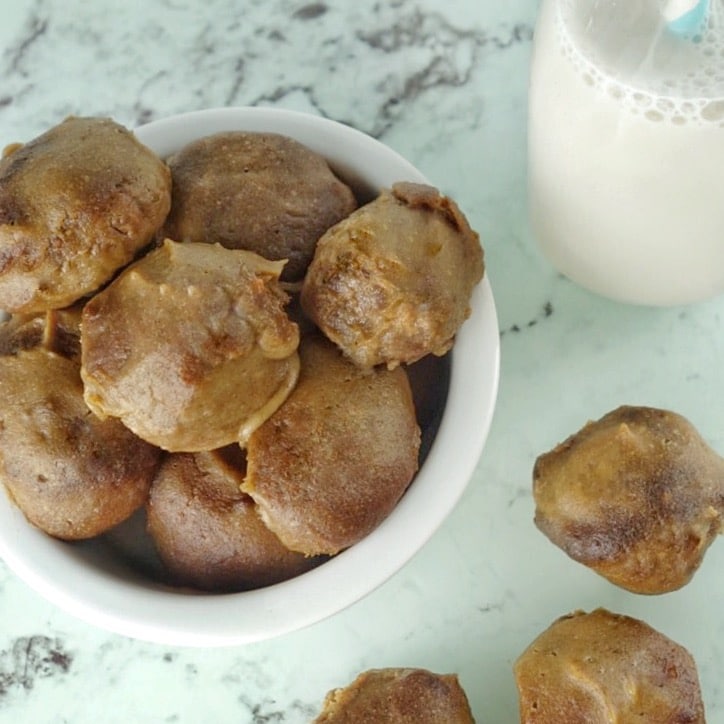 These donut holes are naturally sweetened with dates on the inside and outside. You only need five ingredients to make the donut, and two more to make the healthy icing! They can be baked in the oven or an air-fryer. Trust me, you'll want to bake these every weekend, at least I have! :)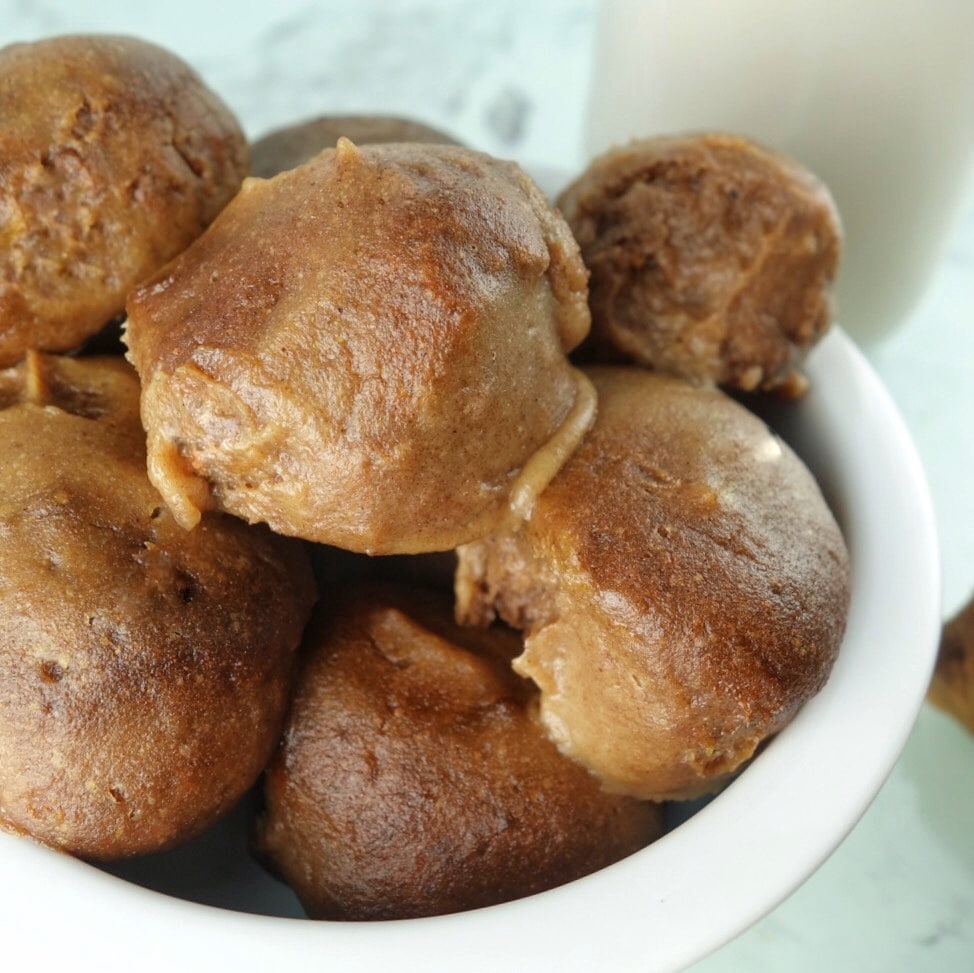 I recently bought an air fryer and I'm obsessed with it.  I have cooked everything from veggie burgers and sweet potato fries to just using it to heat up some pancakes I had made and stored in the freezer, but this donut recipe is my favorite thing I've made in it so far. The best part about using an air fryer is that it makes things taste delicious without all the oil and fat, which also makes it easy to clean.  If you're looking to buy another cooking appliance that will spruce up meal time I highly recommend this air fryer. This is not an ad, I just love it that much!
Okay, back to the donuts – for the donut dough you can use date sugar or you can blend 12-14 dates with non-dairy milk and stir that into the dry ingredients. If you follow my blog you know I'm all about using dates to sweeten things as they have been shown to be one of the healthiest sweeteners that benefit your body. I used mini cupcake holders to make donut holes, but an actual donut pan can be used in the oven for larger donuts.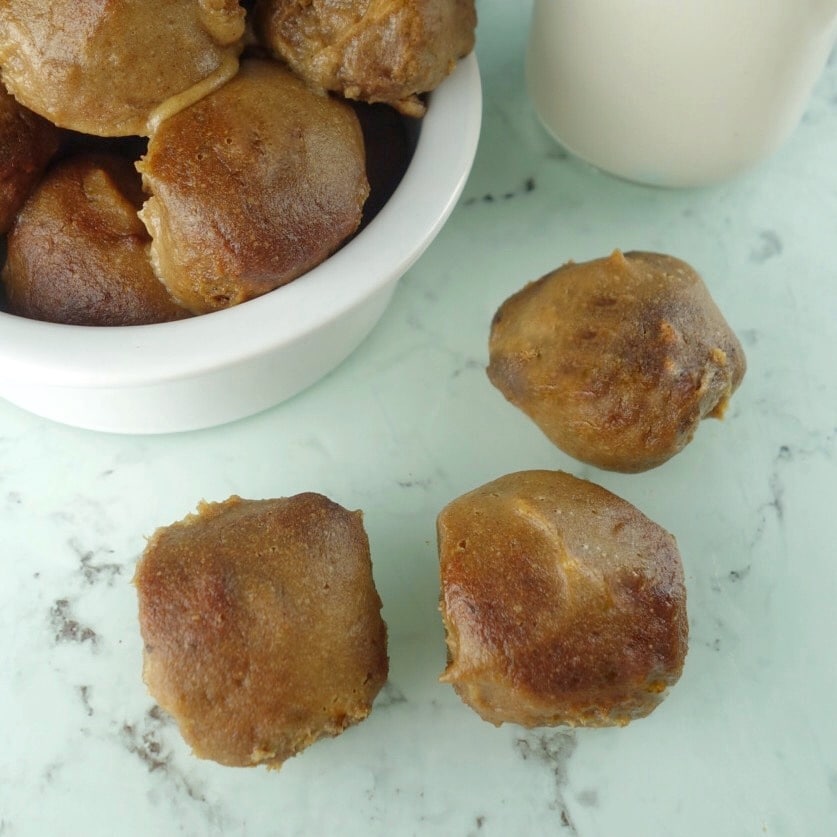 For the cream – I made a cashew cream sweetened with dates. I wanted this to be the healthiest donut possible, and the icing might just be the best part about it. I could seriously eat this icing with a spoon. The icing should be thick so if it's not then add a few more cashews or cashew butter and blend again.  Make sure you taste it and if it needs to be sweeter, add more dates.
I like dunking my donuts in and eating immediately, but to get more of a donut glazed look and taste, they need to be dunked and then kept in the fridge for a few hours. You can easily make them the night before and let them sit to enjoy them the next morning. If you have left over cream you can use it in a homemade latte, which pairs great with the donut holes. YUM!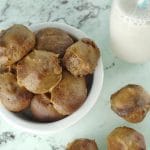 Print
Naturally Sweetened Baked Donut Holes
These donuts are naturally sweetened using dates. You can make them in the air fryer or bake them in the oven!
Instructions
If using an oven - preheat to 350F degrees and soak dates if they are hard. Also if you do not have a high speed blender and are using cashews for the icing then start soaking those as well. If you are using cashew butter - no need to soak it.

In a large bowl, mix together the flour, baking soda, baking powder, and date sugar (or whatever sugar you use).

Add the non-dairy milk (and dates if you blended them in) plus vanilla to the dry ingredients. Mix well until everything is combined.

Then spoon the mixture into either mini cupcake holders or donut pan.

For the air fryer - bake at 350 for 8-10 minutes. For the oven - bake for 10 minutes, but check to make sure middle is cooked before removing. It might need a couple of more minutes. Remove from oven and let cool before icing.
Icing Glaze
Combine all the ingredients in a high speed blender and blend until it's thick and creamy. The icing should be thick. If it's not then add a few more cashews or cashew butter.

Dip donuts in the cream and set on a plate. You can eat them now, but to get more of an icing look and texture let them sit in the fridge for a couple of hours or overnight.

Store in an airtight container in the fridge for 3 to 5 days.

***Check above for more tips baking these donuts***
SaveSave
SaveSave
SaveSave