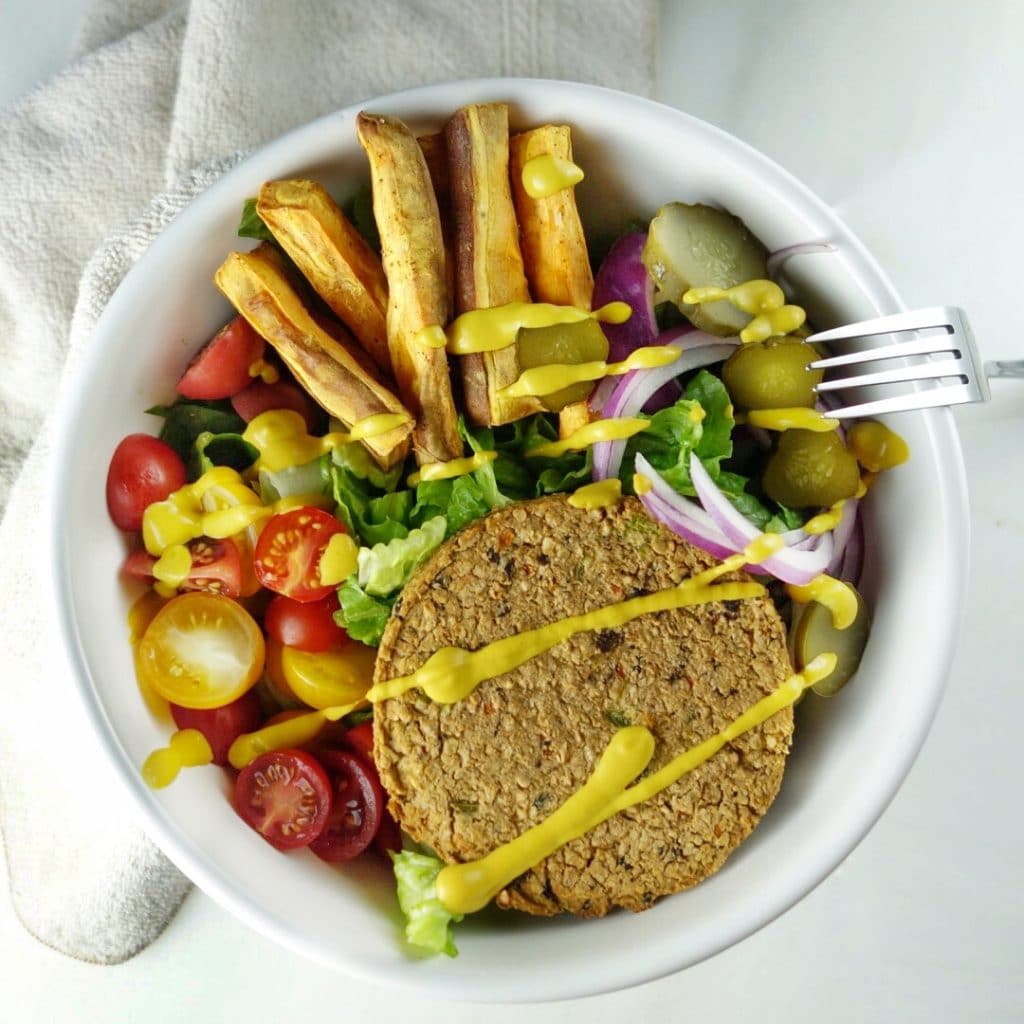 These Veggie Burger Bowls are a fun way to switch up burger night and keep it healthy.
It's super easy to throw together whether you make a veggie patty from scratch or buy one.
It's also fun to do a burger bowl bar and let everyone put together their own.
Then it's even less work for you, and doing it that way will keep the picky eaters happy.
This bowl is just like eating a burger without the bun. Plus, you're also getting in a lot more greens than just having a few pieces of lettuce on a burger.
Leafy greens is one of the healthiest and cheapest vegetables you can eat, which makes this meal even more of a win!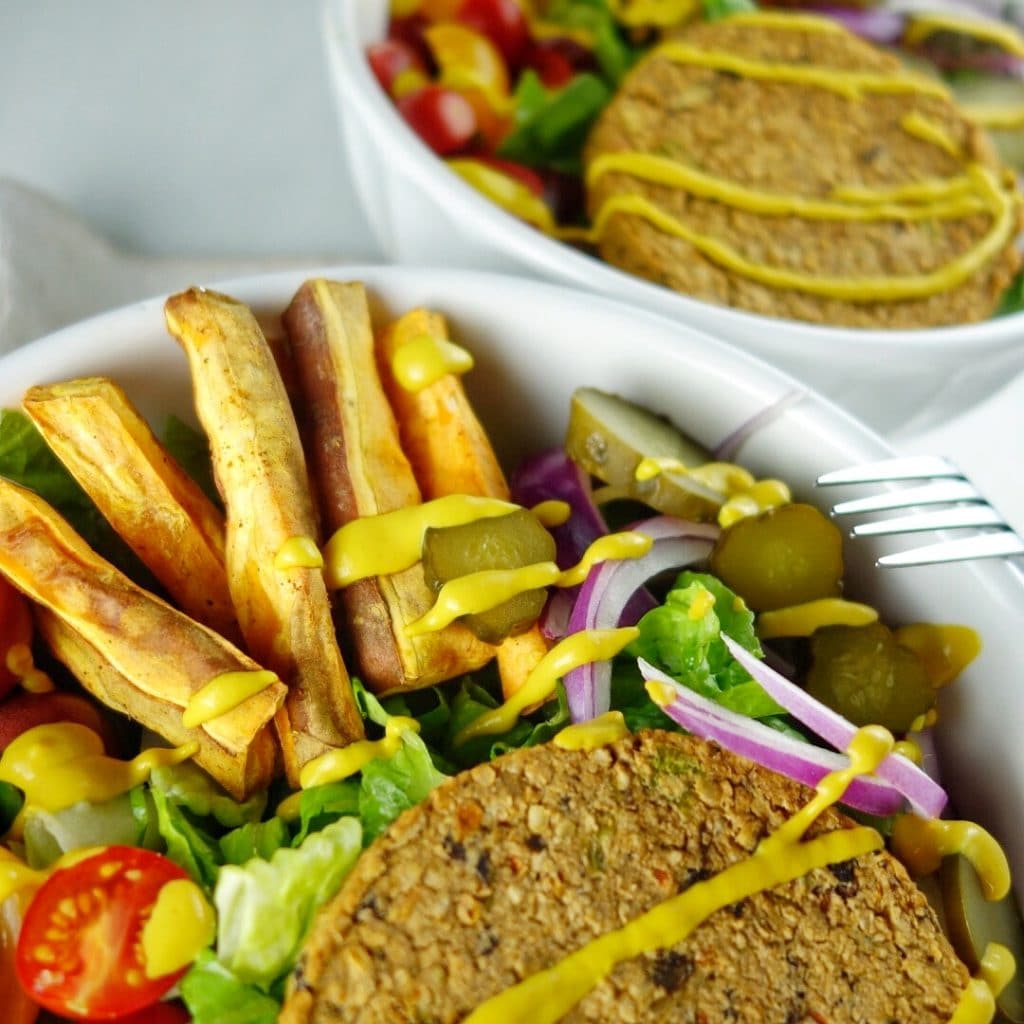 If you've seen my instagram stories then you've probably seen some of my easy, healthy dinners that don't take long to make.
I'm always trying to keep it quick, especially with having a baby.
So, when I don't have time to make my own veggie burger, I use the pre-made patties from the grocery store.
Make sure to check the ingredients on those because some veggie burgers have some not so great ingredients, but there are some pretty clean ones now.
When I do make my own patty this is the one I make.
If you want to make this a burger bar just fill bowls with chopped romaine and then lay out different toppings like tomatoes, pickles and onions.
Sometimes I even put sweet potato fries on them.
Yum! I like to chop my veggies in the food processor as it saves time in the kitchen.
You can use a dressing for it, but I like using mustard and a little apple cider vinegar.
It's basically like eating a salad, but you really don't really feel like you're eating one.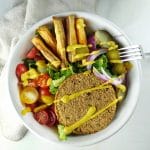 Print
Veggie Burger Bowls
Please Use All Ingredients When Possible!
Ingredients
2

Veggie Burger Patties

1

head of Romaine

Optional Toppings

Tomato

Onion

Pickle chips

Sweet Potato

Red Pepper

Dressing of choice: mustard

vinaigrette, etc.
Instructions
Cook veggie patties according to directions.

Chop the head of romaine plus all the other veggie toppings you prefer.

Add everything to the bowl of romaine.

Top with dressing and enjoy.

If making a burger bar - fill bowls with lettuce, place chopped veggie toppings and dressing out so that people can create their own.