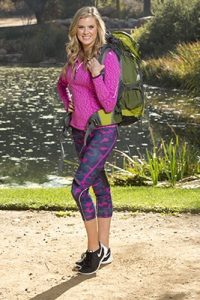 The finale of The Amazing Race 26 on CBS was a few weeks ago and my good friend, Laura Pierson was part of the winning team! I couldn't be more excited for her! She traveled to 5 continents and 8 countries with her partner, Tyler Adams, beating out 11 other teams to win $1 million! Laura eats a pretty healthy diet and I was curious to know what she ate while racing around the world. It's not what one would think, especially when you have 12 challenges to complete in hopes of not coming in last place, which gets you eliminated.
What did you eat for breakfast during the race? 
Breakfast? What is that? On the race you eat whenever and whatever you can! A lot of cheese sandwiches on white bread, eeekkk! I was honestly sooo hungry I would eat anything they gave me. The majority of the food we ate were on flights and I have to say they were pretty yummy!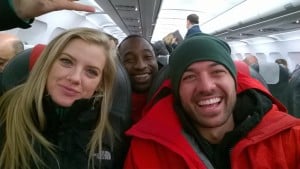 Did you carry snacks with you?
Thank goodness for Tyler! He had all of these bars that we ate on the go, that really helped when you started to feel tired and worn out. Also, there is something called a big corny and we all went crazy for them!
 Country with the best food?
A 7 course meal with wine during our date night in Bangkok. It was amazing, we had tum yum soup, pai thai, chicken dishes, lobster, and dessert. It was beyond anything I have ever eaten. When you are running around the world, it's hard to stop and take the time to eat and indulge in the culture. This was the first time on the race we did.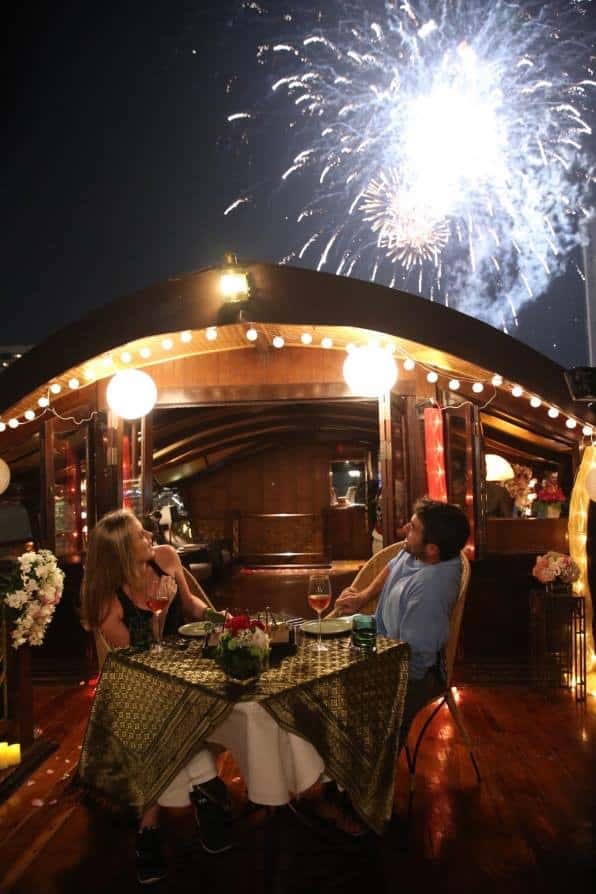 Country with the worst food?
It wasn't so much what country has the worst food, we didn't really have a chance to go and explore foods in different countries. When we were in Japan, all I wanted was to get some sushi!! I mean how do you go to Japan and not get what they are known for! Everything was closed by the time we got to the airport, so we ended up eating sushi from 7-11 in the airport, that was NOT the best, haha!
What was your favorite meal and where?
We celebrated Thanksgiving in Africa and that was a truly amazing and surreal experience. It was so hard for all of us to be away from our friends and family, but us racers shared something so special there that night in Namibia. It was a feast fit for a king, and we all just drank and ate until our bellies were full. That is a moment I will cherish for a lifetime.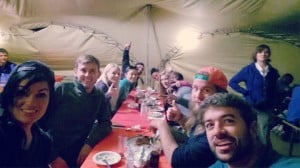 What was the worst thing you ate?
As much as I loved Bangkok for our river cruise, I also did NOT enjoy the century egg we had to eat. It was gross! It tasted like a rotten egg with the consistency of a jello shot.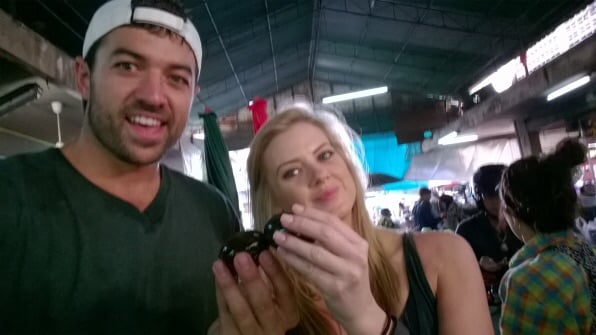 One tip for eating while traveling internationally?
Be open minded, you may not like all the foods you see when you are traveling abroad, but at least give them a try! I like to say, 'life is about the stories', and there are great stories that go along with everything you eat!
 What food did you miss the most while traveling?
I missed pizza sooo much!! I eat pretty healthy most of the time, but that is the one food I was craving when I got back.
First meal when you got back?
After we finished the race in Dallas, all of us racers and the producers had a party and it was awesome! We had some down home Texas food! And some wine 🙂 YUMMMM!!!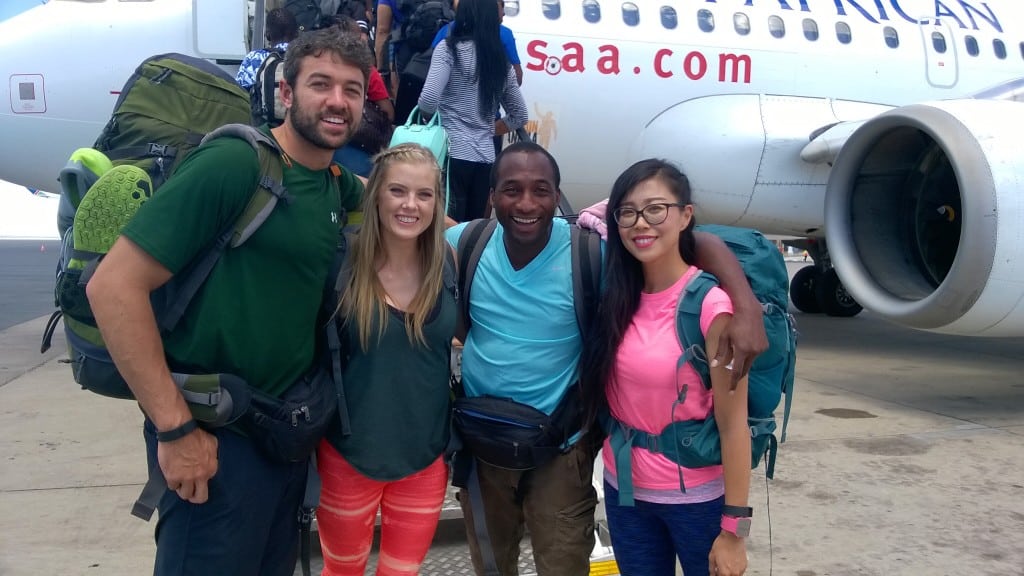 If you were stuck on an island, what is the one food you would want there?
I could live off of fruits and veggies, they have soo much bang for the buck, and I would probably say apples. I could eat apples all day everyday.
Last but not least, what's your favorite MegUnprocessed recipe?
Really?! Just one recipe! Well my favorite would probably be your cauli-tacos, omg soooo good! I could eat like 20 of them!!!! I also love your raw "cheesecake" dessert! 
To see more from Laura check out her blog Hollywood and Hipster.  For more Foodie Talk click here.