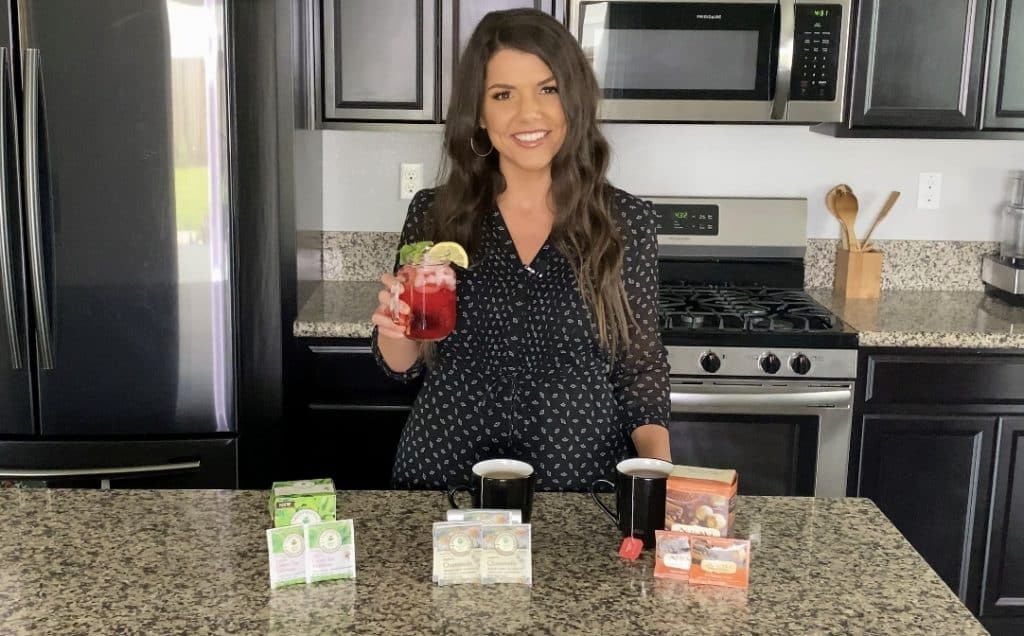 Tea's are one of the healthiest things we can drink. Most are filled with antioxidants and anti-inflammatory properties along with other health benefits. If you're looking for an easy way to incorporate more healthy routines in your life, adding a cup a tea per day can do wonders for your health.
This week on ABC10 I showed three teas that are packed with benefits!
1. Rooibos Tea
The majority of us could use some good stress relievers in our lives and Rooibos tea is great for that! Studies have shown it helps to reduce stress hormones. Stress is one of the worst things for the body and can lead to so many other health issues. Drinking a cup of Rooibos tea a day is a cheap and easy way to reduce stress. My favorite way to enjoy it is making this Rooibos Cacao Latte.
2. Chamomile Tea
If you have trouble with sleep, you might want to look into Chamomile tea, as it's great for improving sleep. It can help one fall asleep faster and get a better quality of sleep. It's also used for helping reduce anxiety. The chamomile flower has anti-inflammatory properties that are beneficial when we drink it or use it topically.
3. Hibiscus Tea
We hear so much about green tea and it's high antioxidant content, but did you know that Hibiscus tea actually has MORE antioxidants. It's true! These antioxidants help prevent aging, damage to cells and even diseases like cancer. Hibiscus tea has even shown to help lower blood pressure better than some of the leading drugs! *note: if you do have high blood pressure please consult with your doctor before trying. 
If you don't feel like drinking a hot tea, try out this Basil Hibiscus Lemonade made with hibiscus tea. It's so refreshing, especially on a hot day.