With St. Paddy's Day around the corner I wanted to share this Green Hummus snack with you because, it's not only a pretty green color, but it takes hummus to a new level, packing it with even more nutrition and flavor. It's a great way to sneak some super foods in to kids and adults without them knowing! I like to make a big batch of hummus on the weekend to eat throughout the week ahead.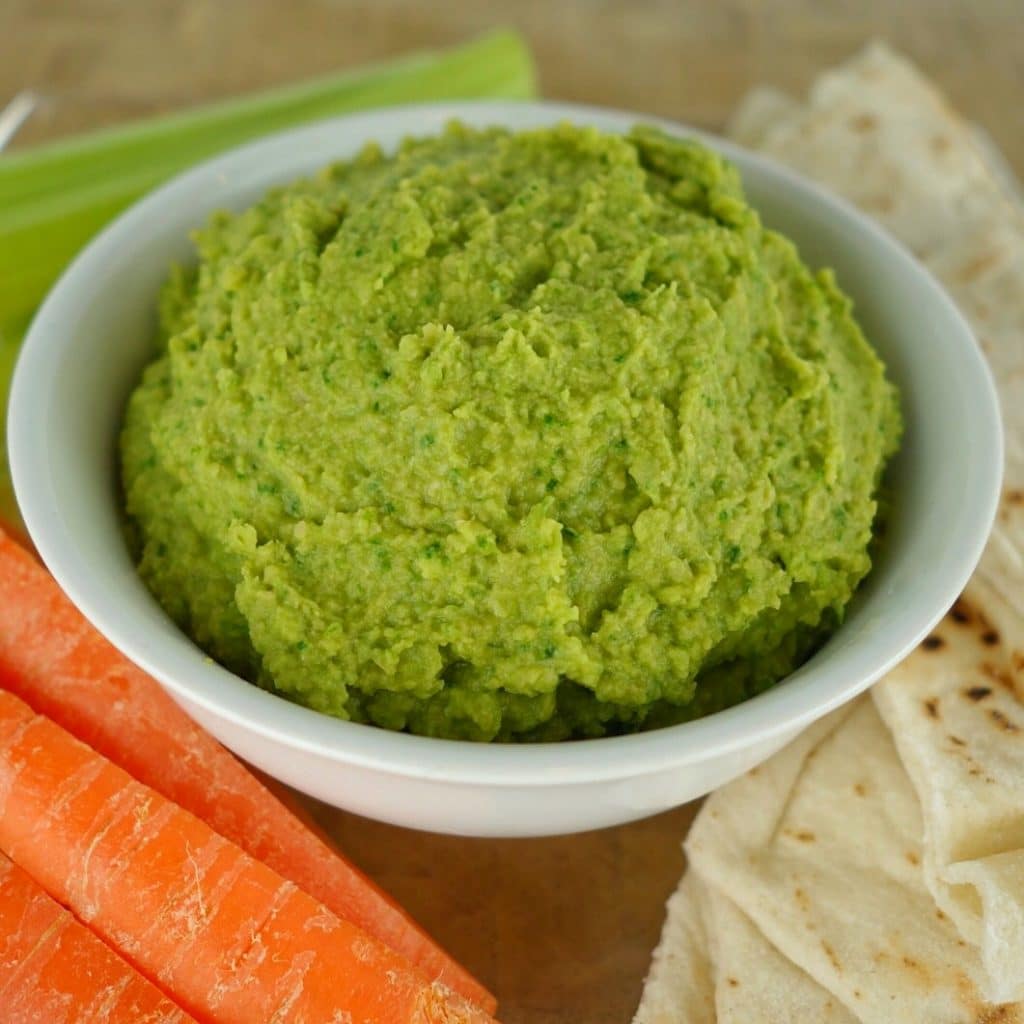 Another reason hummus is such a great snack is because of the beans used to make it. Beans are something we should all be eating every single day. They have been shown to increase your lifespan, help detox the body, and they have even been shown to lower cholesterol to the point that people have been able to get off their cholesterol lowering medication after adding beans to their diet!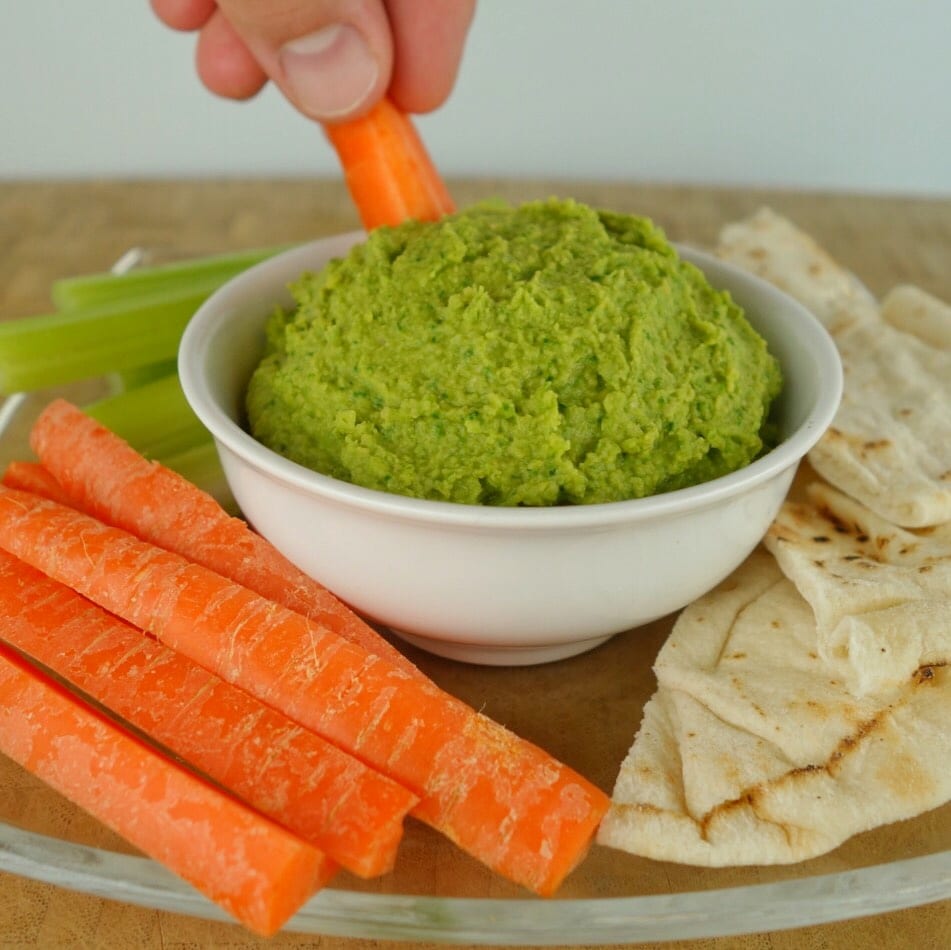 I got the idea to do this Green Hummus when I was in New York eating at one of my favorite plant-based restaurants, By Chloe. They offer snacks to purchase for people on the go and one of the items was a green hummus. I bought it for our plane ride back to California and it was absolutely delicious. I knew I had to recreate it.
The thing that makes it green is spinach, but you would never know it! I love this idea because besides beans, greens are another thing we should try to load up on each day, and this is a great way to switch it up – rather than eating salads and smoothies, which are my two favorite ways to get them in.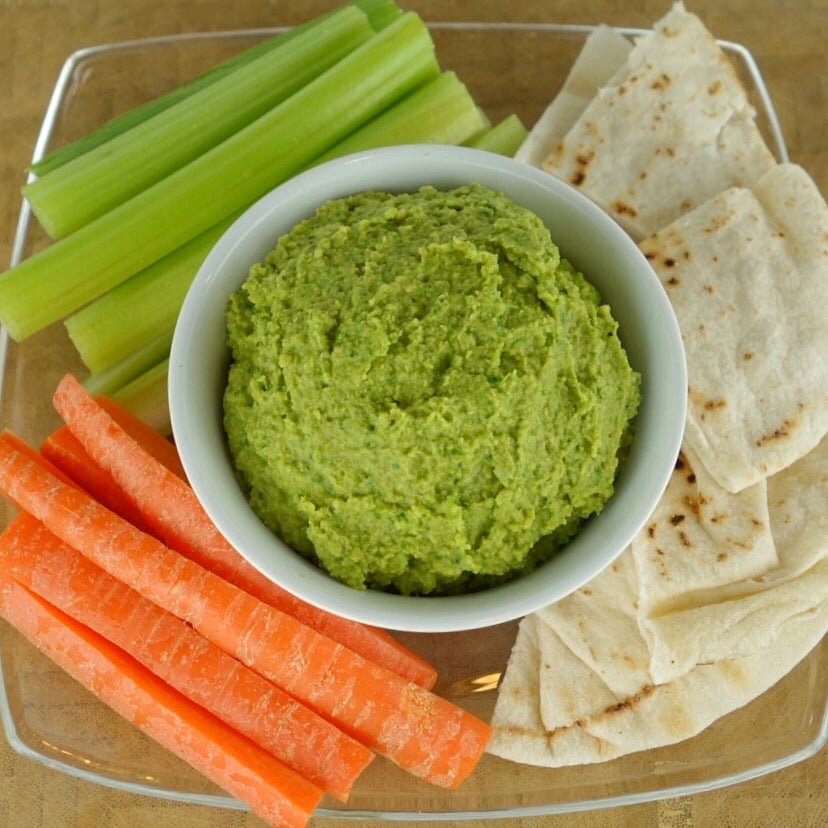 Don't worry, it doesn't taste like spinach at all…  Trust me when I say you'll be able to fool kids into eating spinach and beans! You could sub another green like Kale, but that might have a stronger taste to it. I find spinach to be the most mild green and it's easy to hide the taste when mixed with the right ingredients. Be sure to taste the hummus before you scoop it out in case you want to add a little more seasoning.
If you are wanting something that's green and sweet for St. Paddy's Day skip those artifical dyes and try out this tasty treat. I explain how you can color your desserts green using real food.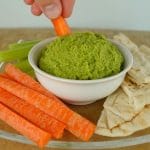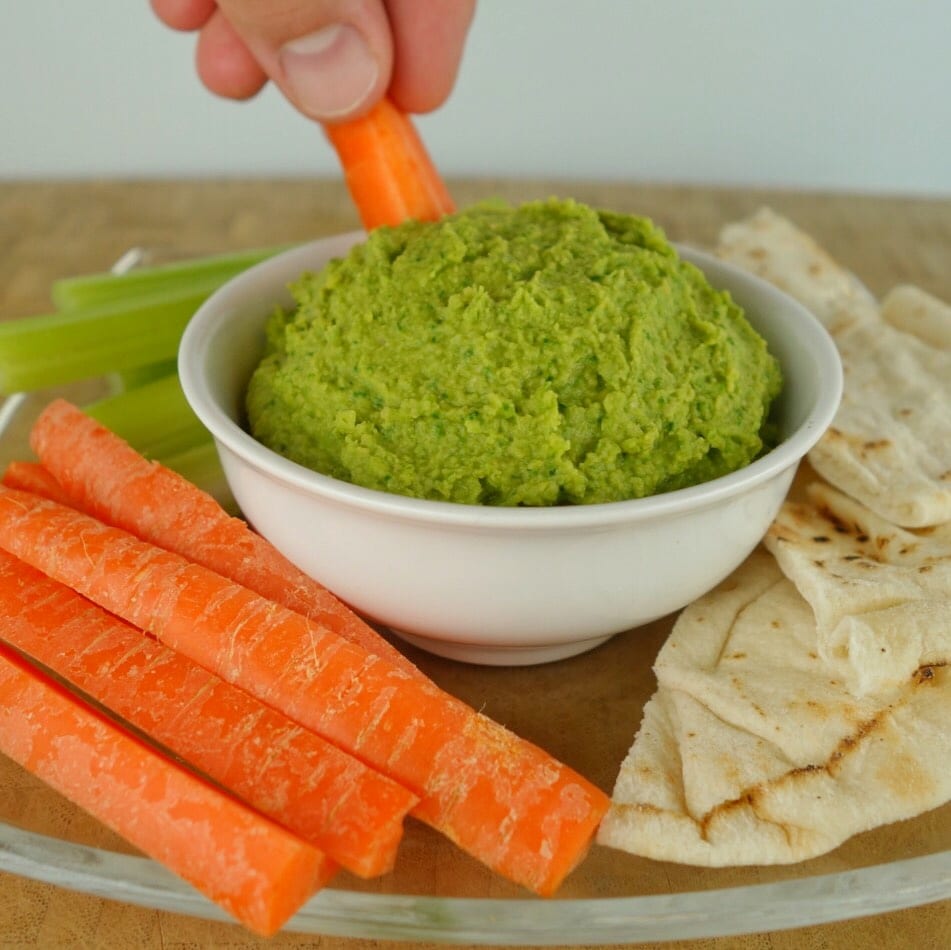 Print
Green Hummus
Please Use All Organic Ingredients When Possible!
Ingredients
Instructions
First blend garlic cloves in food processor.

Then add the beans and pulse a few times until they're all mashed up.

Add the rest of the ingredients in and blend until smooth. You might need to scrape it down a few times.

Keep in the fridge in an air tight container for 5-7 days.