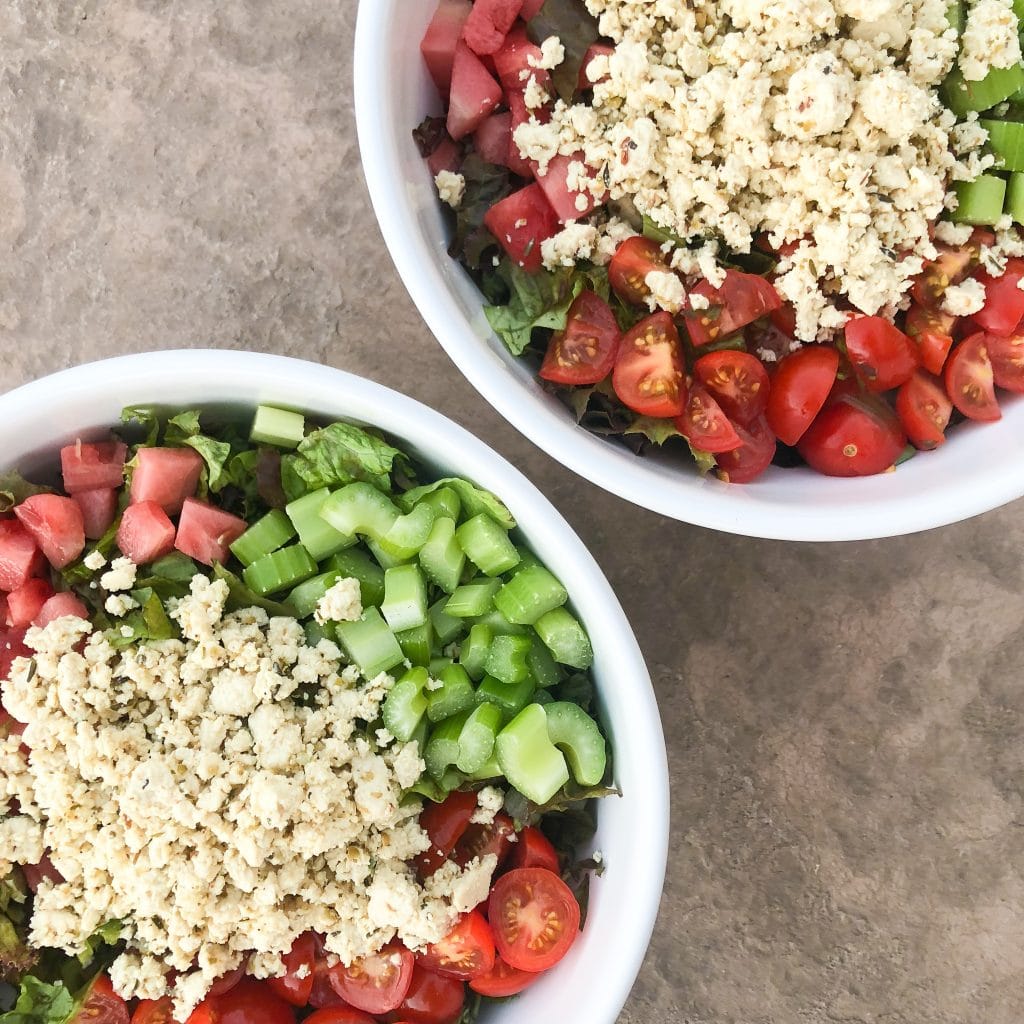 This feta-like cheese is a delicious plant-based substitute. It goes great on salads, pasta and sandwiches – pretty much anything you'd use regular feta on, this cheese goes well with. It's easily be made using simple ingredients. 
I call it "feta-like" because it's not going to taste like regular feta cheese but the flavors come close to it, with a strong herbed flavor that leaves you savoring for more.
Just like this ricotta cheese, it's so easy to make. No need to soak in a marinade for 24 hours. You can whip it up in under 30 minutes, which includes the tofu pressing time.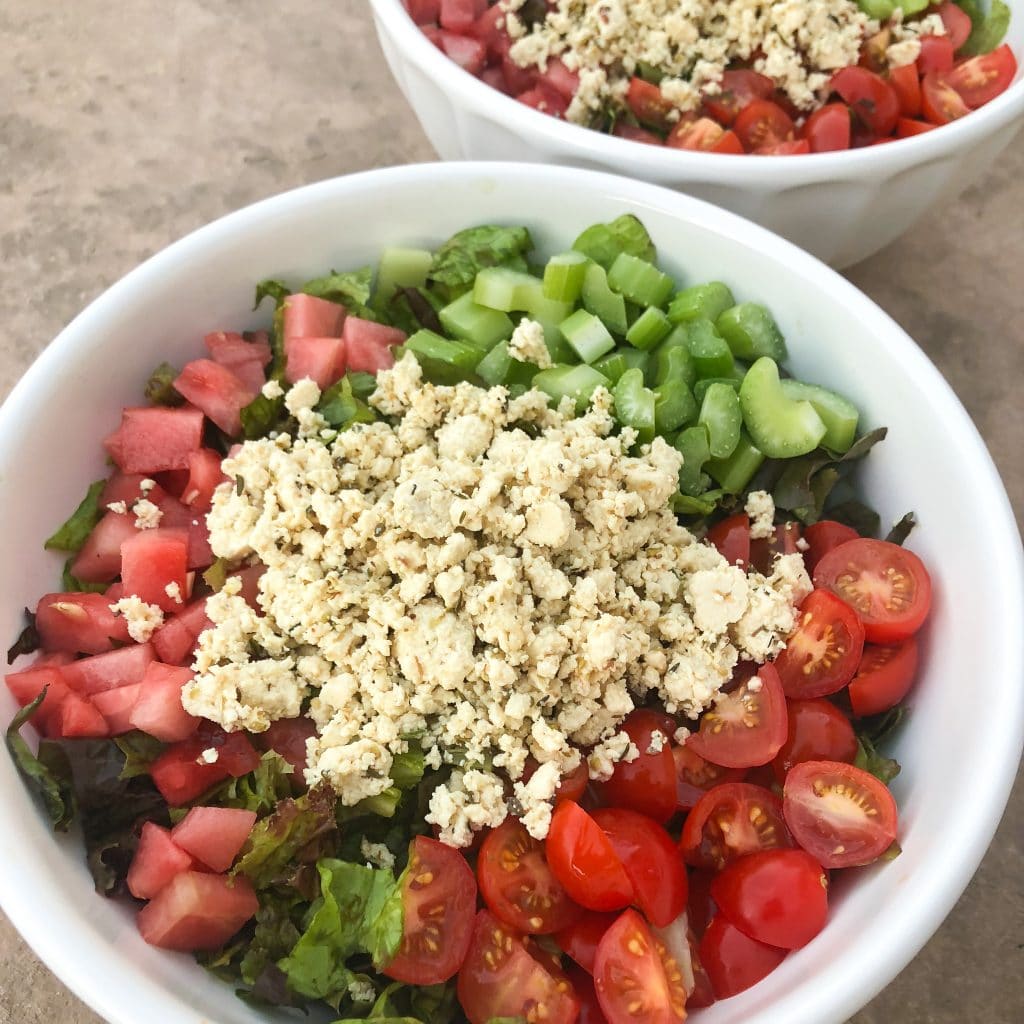 This vegan feta cheese also gives you a boost in antioxidants, B-vitamins, and is a great source of calcium and other minerals that promote good health!
Dairy-free cheeses are easier for the body to digest so it doesn't just sit in your stomach or clog you up. It's also packed with calcium and will keep you feeling full for a long time.
My favorite way to use it is on a vegan greek salad. It's also delicious in falafel wraps. It's a great substitution if you're looking to cut out dairy.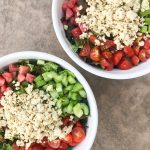 Print
Tofu Feta Cheese
Please use organic ingredients when possible!
Instructions
First press any extra water out of Tofu by wrapping it in a dish cloth and setting something heavy (like a few books) on top of it for 20 minutes.

In a large bowl, crumble the tofu with your hands into small pieces. Add in all the other ingredients. Then with your hands mix everything together. For a creamier feta add all the ingredients to a food processor and blend it together. Taste to see if you need to adjust the seasonings. It does taste different when it's actually mixed in with other things.

Use it on salads, pizza, pasta and more! Store in the refrigerator for 3-5 days.
Notes
These cheese does taste different when it's actually mixed in with other things. My husband didn't think it tasted like feta until he had it on the salad, so just know it tastes different when you eat it with different things. 
BENEFITS OF THIS RECIPE:
Half a cup of cheese contains 330 calories – Half a cup of tofu contains 94 calories
Tofu helps prevent hot flashes and prevents the high bone-loss in Menopausal women
Contains loads of calcium and iron (especially important for women) and a great source of Protein
Reduces risk of cardiovascular disease, liver damage and age-related brain diseases