I can't believe it's already February! Now is the time of year when winter blues set in for a lot of people. The holidays are over, no more magical feelings, we just have cold weather. Plus it gets dark earlier, so after work, you feel more tired than in the summer months. 
Have you ever had one of those days where 5 cups of coffee didn't cut it? Well, did you know that you can get the same amount of energy from eating one apple as you can from drinking a cup of coffee, but there's a little difference. You won't a crash after an apple and it will keep you feeling nourished longer.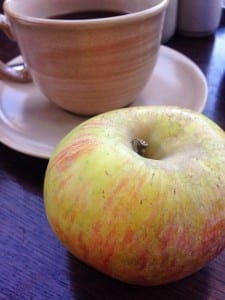 There's actually a lot of different real whole foods that will keep you energized all day; like my Goji Chocolate Oatmeal! Anytime I've got an extra busy day or workout in the mornings, I love having this because I immediately feel energized after eating it. I decided to put together recipes that will boost up your energy level as well as nourishing your body at the same time.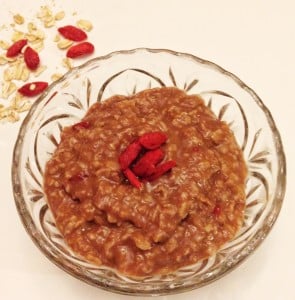 They're all included in my new eBook, Eat Your Way To Energy. All the recipes take less than 15 minutes and are easy to fix ahead of time to take on the go. The majority of the recipes serve 1, but can easily be doubled. These recipes are exclusive to the book. It's the only place you'll find them.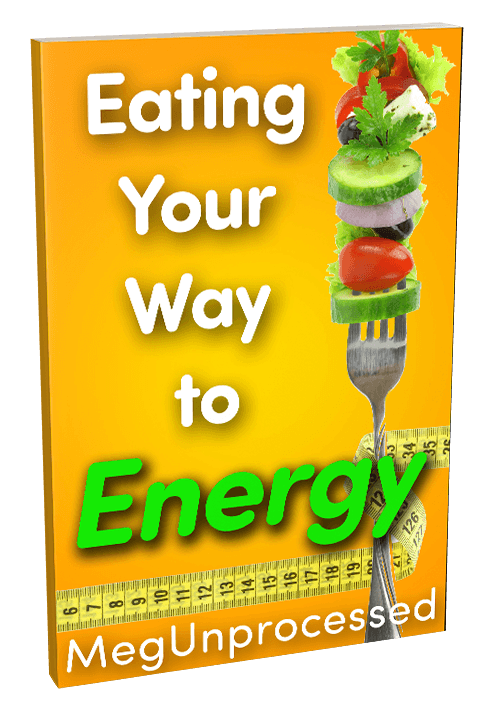 The food in these recipes will give you more vitality than any "fake" source. Plus, they'll keep you functioning throughout the day; not just a couple of hours. So you can say goodbye to cup after cup of coffee or other toxic, synthetic products like energy drinks.
I've also included some other ways to boost your energy level like laughing! Yes, it really works. Check it out here!
Cheers to boosting our energy levels and health!
P.S. I wasn't sure if you knew, but if you can't find some of the ingredients for my recipes at your local grocery store, click here to see if I have them in my online store.