Need More Energy?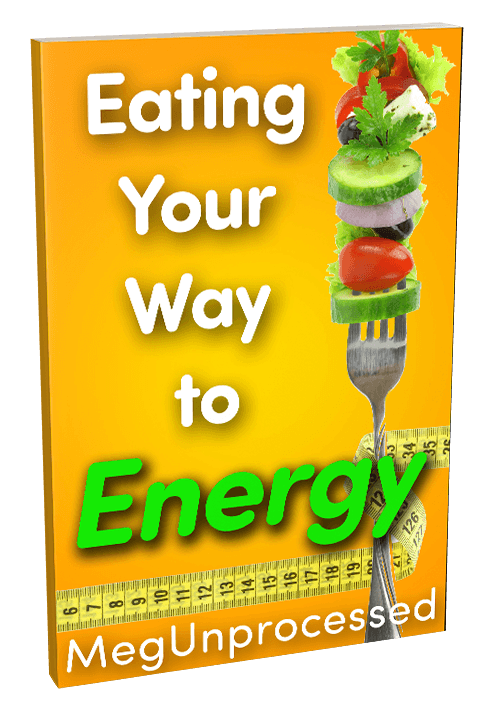 Did you know that you can get the same amount of energy from eating one apple as you can from drinking a cup of coffee? Except, there's a little difference… You won't have an energy crash after eating an apple like you will after drinking the coffee. The apple will also nourish your health!
I've put together recipes that you can start incorporating in your diet to boost up your energy level as well as nourishing your body at the same time! All the recipes take less than 15 minutes and are easy to fix ahead of time to take on the go!
Do you ever feel tired after eating or tired during the day – the mid-day slump? If your diet consists of processed foods with very few greens, beans, fruits, veggies, nuts and seeds, than you've probably experienced symptoms of fatigue. This is because your body has to work harder to break down processed foods.
When you're eating meals like the recipes in this easy to follow eBook, you won't need cup after cup of coffee or toxic, synthetic products like energy drinks to give you a boost during the day. These foods will give you more vitality than any "fake" source. Plus, they'll keep you functioning throughout the day at an optimal level; not just a couple of hours.
Along with easy recipes you'll get tips for even more ways to spike your energy level. When you fuel yourself with real whole foods, your body knows how to use it for good, which will give you more oomph throughout the day along with better overall health!
Get immediate access to the downloadable eBook by clicking Add to Cart and then Checkout
Save