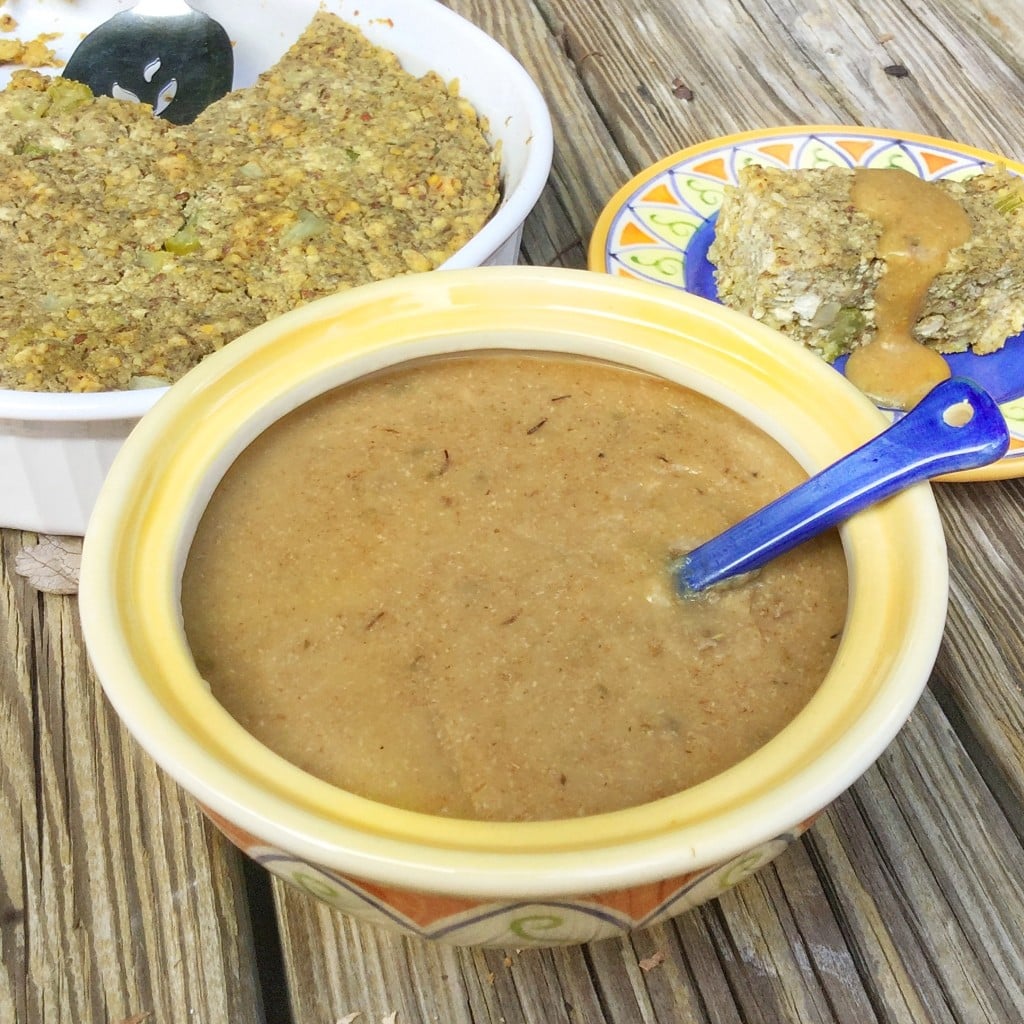 This Easy Vegan Gravy only takes 10 minutes to make with a few easy ingredients. It's oil-free, fat-free, and full of antioxidants from the different herbs.
When I create recipes I try to make them as simple as possible. This one might be the easiest so far! This gravy is full of flavor and a lot healthier than the packaged dry mix sold at the grocery store.
Most of the packaged mixes have added sugar and additives in them. When you make it yourself, you know exactly what's going in it. The ingredients in the gravy will only benefit. the body.
Literally in 10 minutes time, you will have a delicious creamy gravy. It's shocking the little amount of effort that goes into this gravy, I don't know why I haven't been making my own for years.
It goes great with mashed potatoes, biscuits and more. My favorite thing to add it on is my Tofu and Dressing recipe. This dish is now a holiday staple with my family.
With Thanksgiving right around the corner, preparation is already happening in my house – grocery list being made and figuring out my cooking schedule.
In the words of Sir Winston Churchill, "He who fails to plan, is planning to fail."  I can't wait for my family to try out these holiday dishes.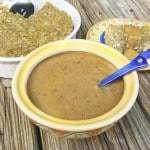 Print
THE EASIEST VEGAN GRAVY
Please use all organic ingredients when possible!
Instructions
In a pot, add vegetable broth and then spelt flour continually stirring until it dissolves.

Turn heat up to bring to boil, and add the rest of the ingredients.

Once it's boiling, reduce heat. Continue to stir for another couple of minutes. It should have thickened up and everything mixed together.

Serve hot and enjoy!
Notes
If the gravy is not "thick" enough, stir in more flour.