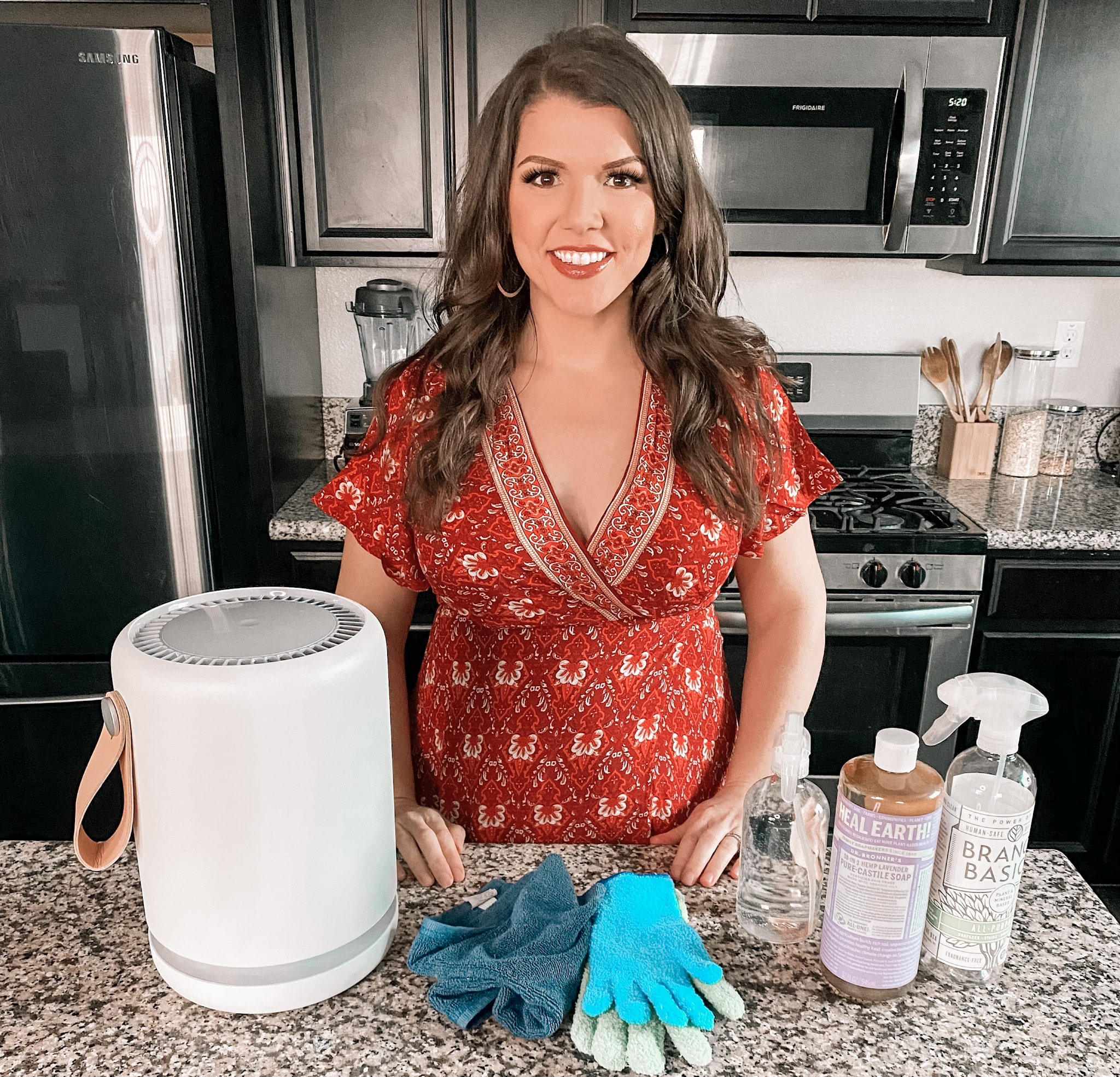 The Environmental Protection Agency estimates that indoor air pollution is 2 to 5 times higher than outdoor. The EPA also estimates the average person receives 72% of their chemical exposure at home. Indoor air is the primary source of environmental pollutants for most of us.
These pollutants can affect our health, everything from respiratory issues to eczema, and even cancer. It's important we do what we can to eliminate toxins where we can.
Here's a few simple ways to reduce toxins and improve the air quality in your home.
1. Switch to less toxic cleaners
We're spaying cleaners in our kitchens, bathrooms, using them to wash clothes and even as air fresheners. All of these products release chemicals into the air that we breathe them in and can harm our health. Using less toxic cleaners with fewer chemicals is ideal for better air quality. You can easily make your own nontoxic cleaner with this DIY recipe.
2. Open Windows Often
This is a simple one to do that can really help improve the air. Opening windows for even just 15 minutes a day can improve the air quality in your home. If you have windows on either side of the room, get a cross breeze going and really bring in fresher air.
3. Clean Regularly, especially for Dust
Cleaning with non-toxic cleaners helps to rid contaminants that get built up in the home over time. Dust has shown to trap the pollutants in the air and hold on to them. Dusting often will improve the air in your home. I like to use these microfiber gloves or cloths because they easily get rid of the dust and you don't even have to use a cleaning spray with it.
4. Invest in Air Purifiers
Air purifiers are designed to filter the air in rooms. It's a great way to remove pollutants and indoor allergens indoors. Place them in areas of the home that you spend the most time in, like your bedroom or living area. I use the brand Molekule in my home.