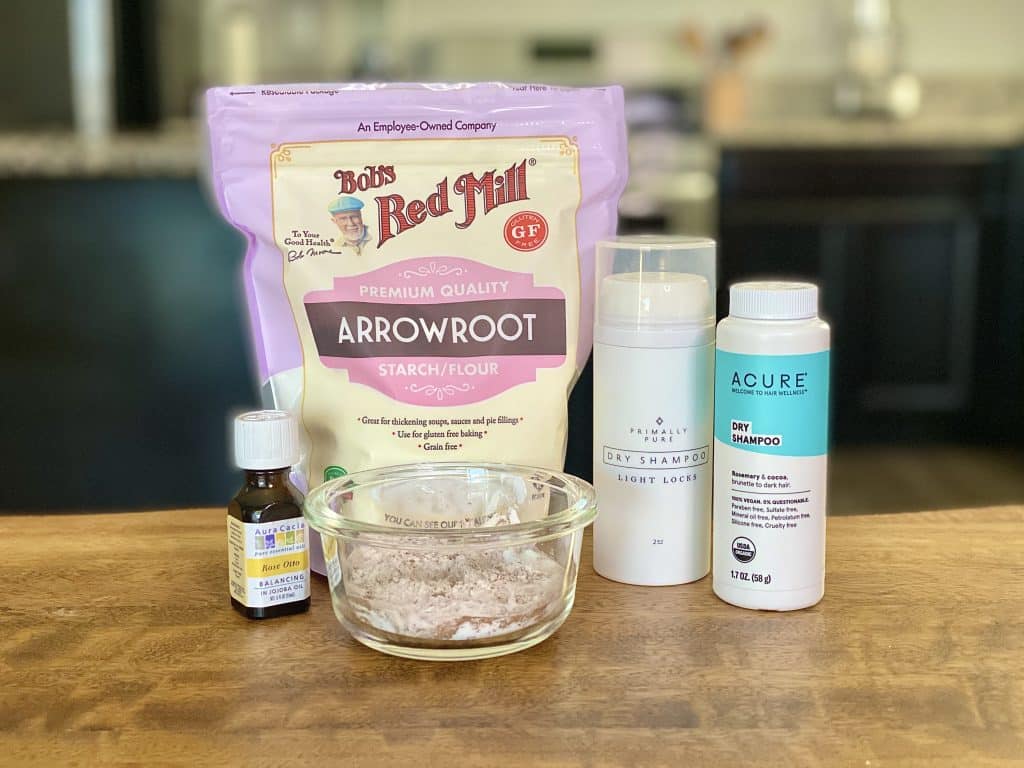 Over the last decade dry shampoo has grown to be staple beauty product in a lot of bathrooms.
Some of us don't have time to wash our hair every single day… and sometimes we just don't want to because laying in bed for an extra 30 minutes feels a lot better! 😜
What did we do before dry shampoo?!
If you're unfamiliar, dry shampoo isn't even shampoo at all. It does not clean your hair, it's used to soak up the oils and help control odor when we don't wash our hair.
But like I've shown you with mascara and lipstick… not all dry shampoo's are created equal.
One ingredient to look out for is talcum powder because it's been known to carry trace amounts of asbestos which has been linked to cancer.
Johnson and Johnson was recently sued by women who claimed their ovarian cancer was caused by J&J baby powder that contains talcum powder.
I also recommend avoiding aerosol dry shampoos and sticking to the ones that come in powder form. Science Magazine shared a study a few years ago showing that aerosols are a major contributor to air pollution and it's not something we want to be breathing in on a weekly basis.
Non-Toxic Dry Shampoo Options
Thankfully there's companies not using these toxic ingredients. Here's two I recommend. They both have a dry shampoo for  lighter and darker hair.
ACURE Dry Shampoo – They use organic ingredients, it's free of parabens, formaldehyde, petroleum, sulfates and they do not test on animals. They also use things like peppermint and rosemary oil to help with smell.
*I bought their darker hair dry shampoo and it works great! It doesn't have a strong cacao smell. 
Primally Pure – This is also a great option as it's made with very minimal, clean ingredients. It uses things like arrow root and kaolin clay to absorb the oils and offer some volume. They use essential oils to make it smell good.
*The reviews on this one said the dry shampoo for darker hair really smelled like cacao so I bought the lighter one and it works great for my dark hair too. 
You can also easily make it with just a few ingredients. Here's my favorite recipe.
Print
DIY Dry Shampoo
Ingredients
3

tbsp

Arrowroot Starch or Flour

(or organic corn starch)

1

tbsp

Cacao Powder

(if you have darker hair)

7

drops

Essential Oil

(I use rose)
Instructions
Add the arrowroot and cacao powder (if using) to a jar. Then add essential oils and mix together. Apply with a hair coloring brush or old makeup brush to the root part of your hair. It can also be sprinkled on and comb through.