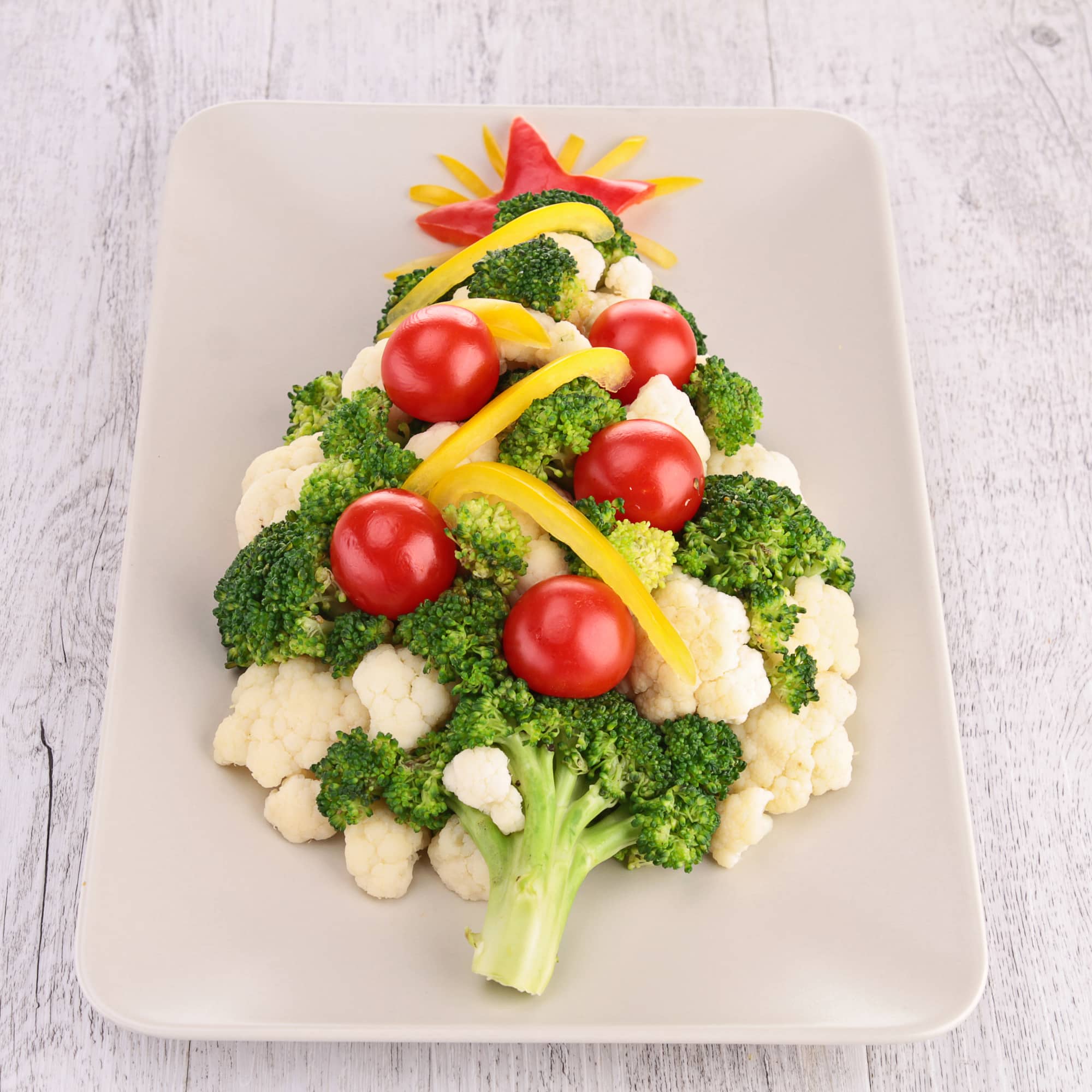 We're in the midst of the holiday season where there's more activities, more food, sweets in particular, more drinks, and just a lot in general that's going on!
Most of the time we put our health on the sidelines during this time.
We're busy and not taking our normal steps of self care or we're eating a lot of food we don't typically eat which can suppress our immune system and slow us down.
Here are 5 ways you can stay on track to not only get in good nutrients but also keep your immune system boosted through it all!
1. Eat detoxifying foods 
Our liver is the main organ that detoxes the body. Cruciferous vegetables, which are cauliflower, Brussels sprouts, kale, collard greens, arugula and broccoli to name a few, are some of the best foods that support our liver. If you're drinking alcohol or eating high fat, high sugar foods you want to eat foods that help out the liver.
You could make the Christmas tree pictured above with detoxing foods to show the liver some love during a get together or party.
This is one of my favorite salads that gives the liver lots of love and helps remove toxins from the body!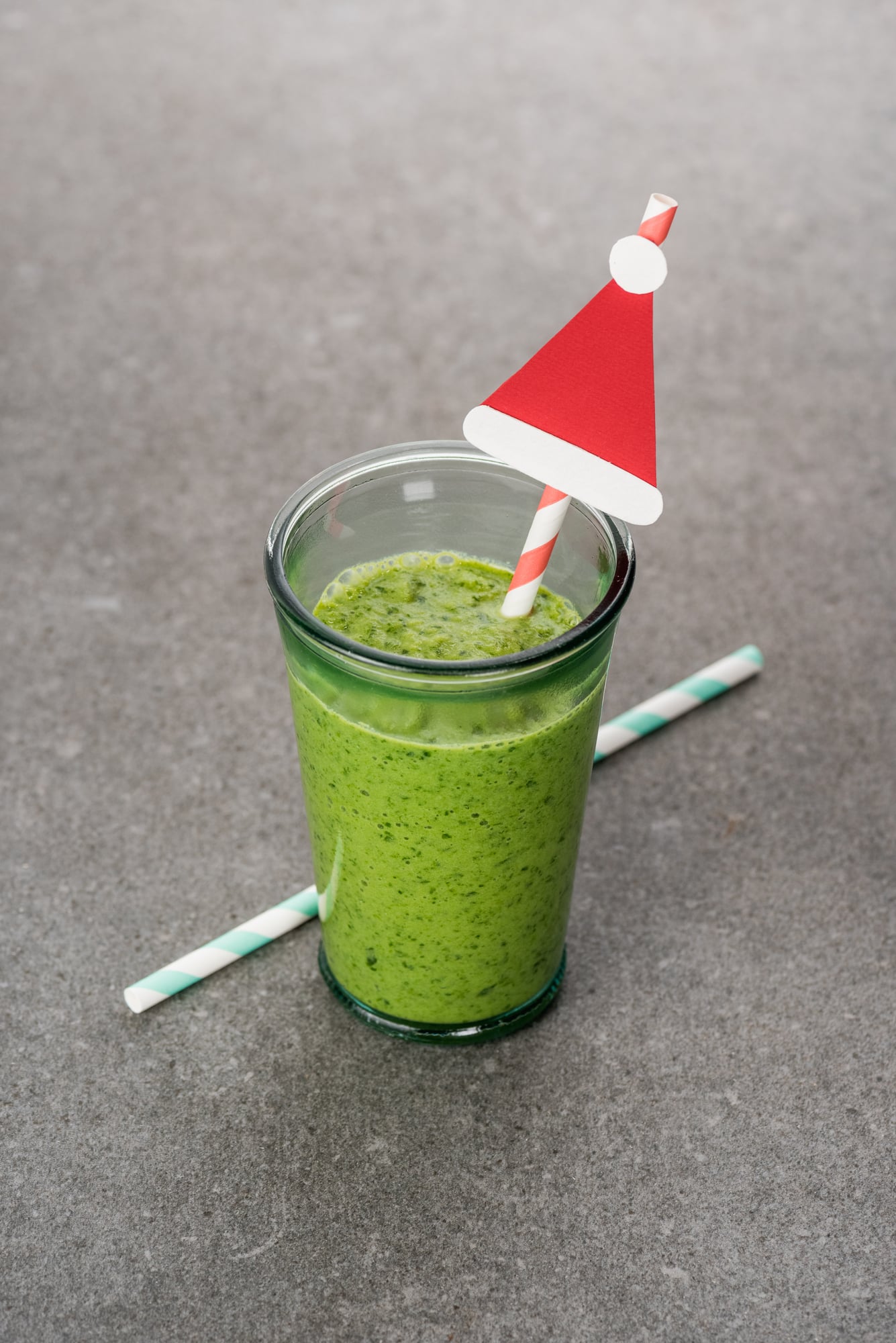 2. Drink a green smoothie 
Smoothies are one of the easiest ways to make sure you're getting in some good nutrition. To me, green smoothies are like salads in liquid form. So, if you're not a fan of smoothies in the winter, make sure to eat a salad.
If you're going to have a full day of holiday eating and not so many fruits and veggies, make a smoothie to ensure you have some proper nutrition for the day.
This smoothie is packed with good nutrients and it helps boost your immune system as well!
3. Eat Before Parties/Events 
Since most parties aren't necessarily serving up plant-based goodness, I always eat something before heading out the door. It doesn't have to be a big meal, it can just be a small snack or have that green smoothie!
Studies have shown if you eat a small cup of veggie soup or a smoothie or even a fruit salad before a meal, you'll actually eat less, up to 300 calories less, during the meal.
It's another opportunity to eat foods that are going to keep you healthy and going strong during the holiday season!

4. Get enough sleep
I know this can be hard to do during the holidays with so much going on, but it's so important to get your sleep. Studies have actually shown that not getting enough sleep impairs your immune system.
So, while you might be on the go right now, making sure you're getting at least 7-8 hours of sleep a night will help keep you going!
5. Stay Hydrated 
If you watch my Instagram stories, you know that I always start my day with either this juice or warm lemon water. Staying hydrated will not only keep your immune system boosted, but it will keep things moving in your body and help flush out the junk.
Staying hydrated will also keep your immune system boosted and your skin hydrated during the colder months.
Check out 5 Ways to Start Your Day Off Better