When our bodies need a boost, we should always turn to real whole foods for help. This Body Boosting Blueberry Smoothie assists with balancing stress hormones, enhancing energy levels and boosting metabolism. Plus it satisfies taste buds and hunger pains.
There's a lot of smoothie/juice/tonic recipes out there that have these benefits, but a lot of them are hard to swallow, or your still hungry. This one is easy to suck down because it actually tastes good! Plus it's filled with protein and fiber to keep you full.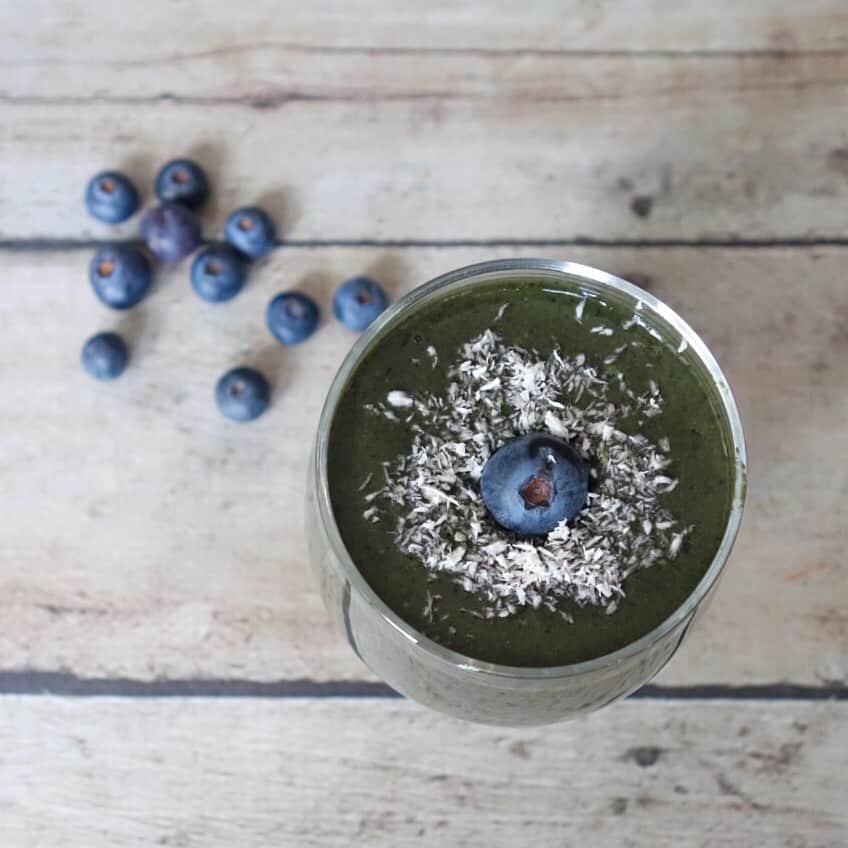 Smoothies are a great way to start your day or to have later in the afternoon when you start to feel the 3pm slump. Drinking them on an empty stomach is best because your body can absorb all the nutrients better. I love the boost of energy that comes after drinking this smoothie in the morning. Each ingredient used in this one will benefit the body in major ways.
I like to use wild blueberries in smoothies because they're packed with a lot of antioxidants and great for balancing hormones. Regular blueberries work just as well in this smoothie, but the wild ones do have a stronger flavor so if your smoothie tastes too green for you, adding more blueberries will help make it sweeter.
This is not an advertisement for Whole Foods, but I like to buy the 365 Organic Wild Blueberries in the frozen section. They're actually the cheapest organic blueberries I've found. It's important to buy organic because over 50 pesticides have been found on regular blueberries.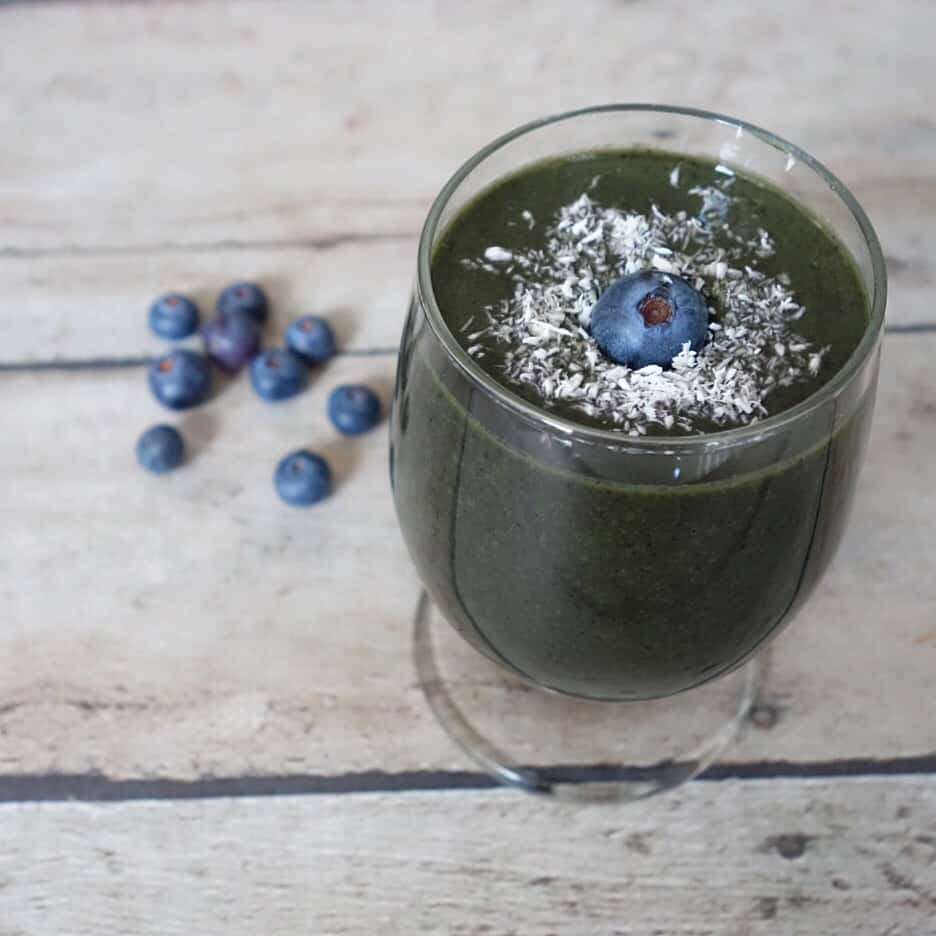 Another power house ingredient in this smoothie is Maca powder. It's great for balancing hormones, increasing libido, improving bone density and more. This is one superfood I recommend looking into if you haven't tried it. I like to add half a tablespoon to all of my smoothies.
Instead of protein powders, using things like hemp seeds and flaxseeds are a better, cleaner source. Especially when you're trying to detox the body. They're also a great source of omega-3 fatty acids. Hemp seeds have roughly 13 grams of protein for 3 tablespoons and have been shown to reduce stress levels.
I could keep go on and on about the rest of the ingredients and their benefits especially the ginger and dates, but you're probably getting the point by now. This is one super smoothie packed with loads of nutrients that will do your body a whole lot of good.
Feel free to adjust any of the ingredients. I've listed some optional ingredients in the recipe below that you can add in as well to make this smoothie even more nutritious and delicious.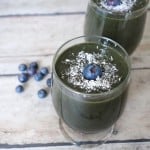 Print
Body Boosting Blueberry Smoothie
Please use all organic ingredients when possible!
Ingredients
1

cup

Non-Dairy Milk or Water

1

handful Spinach or Kale

1

cup

Wild Blueberries

3-5

Dates

pitted

1-2

tbsp

Hemp Seeds

1-2

tbsp

Flaxseeds

½

tbsp

Maca Powder

1

tsp

Cinnamon

½

inch

piece of Ginger Root
Instructions
Add all ingredients to a high speed blender and blend until smooth and creamy.

Make sure to taste before serving. You might want to adjust some of the ingredients. I like to blend a few ice cubes in it at the end as well.

NOTE: Other ingredients you could add: 1 tbsp Honey, ½ banana, ¼ Avocado (this will give it a thicker consistency), different berries