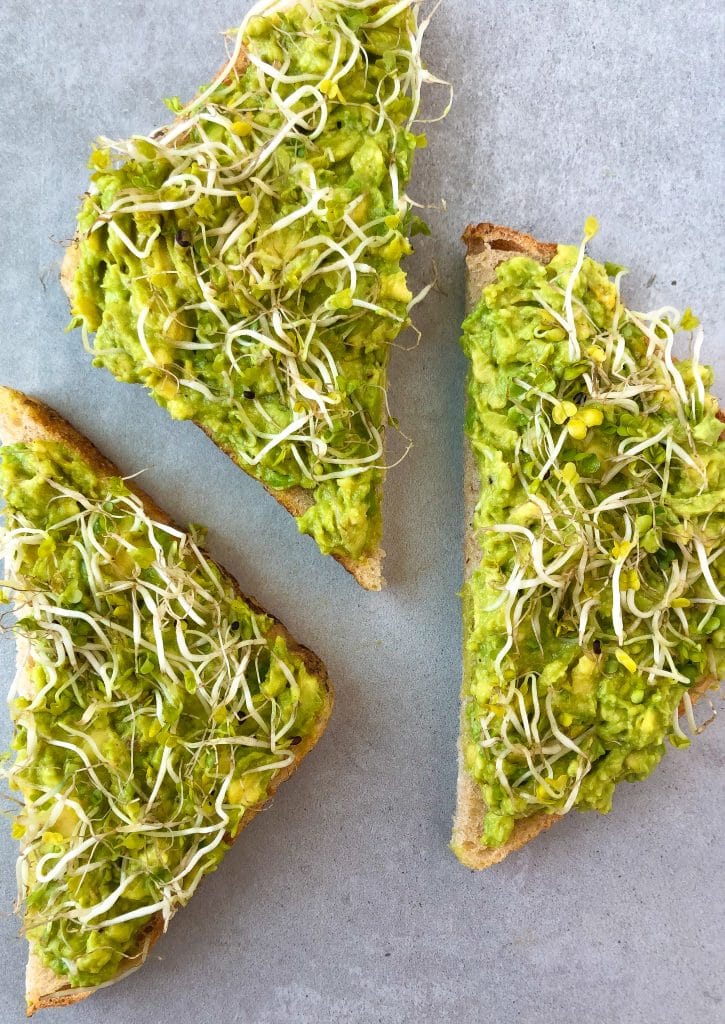 You know when you're so hungry and you're just looking for something to grab and eat right away?
If you're like me, you'll just grab whatever is in sight, which might not be the healthiest thing.
Avocado Toast is like healthy fast food right in your kitchen! This upgraded version has a twist though so keep reading…
It takes 5 minutes or less to make, and will stop those hunger pangs in their tracks.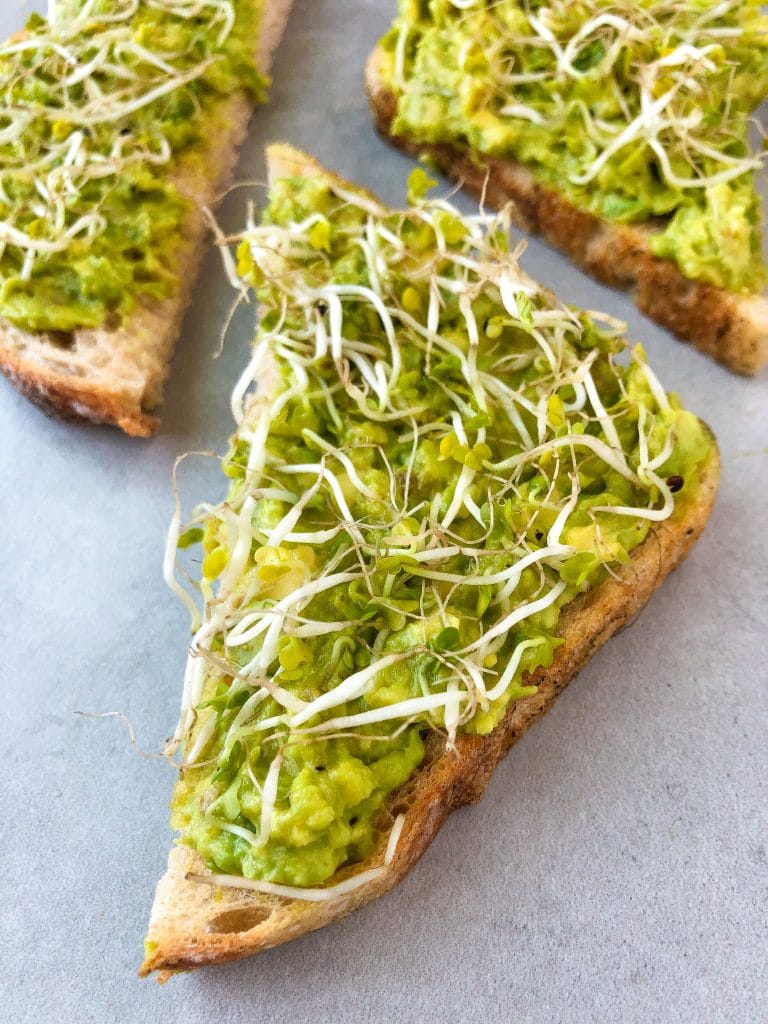 Rowan used to eat avocado straight from the shell but, since he's entered the two's he has been a little bit pickier than he was when he first started eating solid food.
Avocados are one of the best fats we can eat, filled with so many nutrients and disease fighting properties, I wanted to make sure I could still get some in him.
Seasonings
Enter the avocado mash… avocado + seasonings = upgrade!
I love this recipe because, not only do we all want to lick the bowl clean, but the seasonings fill it with even more health benefits than your average Avocado Toast.
Herbs and spices are packed with antioxidants and other good things so that's why it's good to flavor your food with them.
In this mash I added:
Turmeric
Nutritional Yeast
Garlic Powder
and a little salt and pepper
Turmeric and Nutritional Yeast have both shown to help boost the immune system so I love to get that in all of us when I can!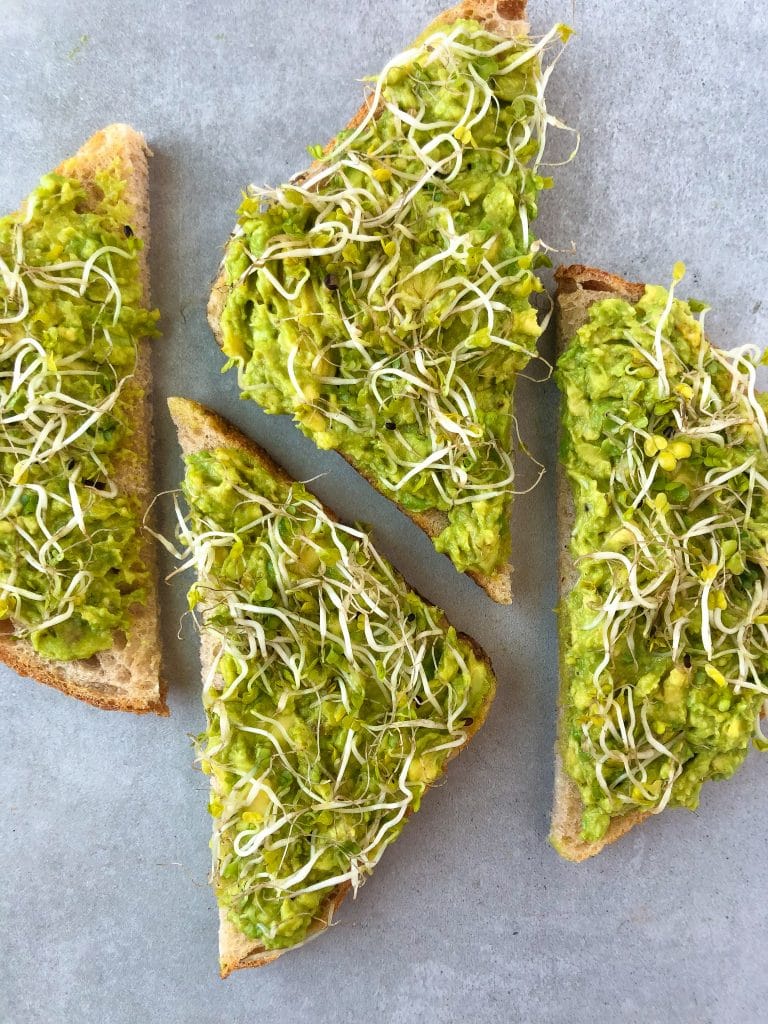 Healthy Bread
For a healthy bread, you want to check the ingredient label and make sure it has clean ingredients.
My Motto: If I don't know it – I don't eat it.
Bread doesn't take a lot of ingredients to be good so it shouldn't be a long list to read either.
There are a few brands at grocery stores that have clean ingredients, but you might also be able to find some at a local bakery or Farmers Market.
Toppings
Another way to up the heartiness and flavor is adding some toppings!
I love to add broccoli sprouts on our avocado toast, but there are so many combos that are good.
Chickpeas, lentils, pumpkin seeds are some of my other favorites. It also boosts the protein.
What do you like to add on yours? Tell me in the comments below!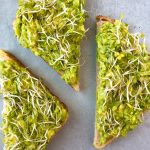 Print
Avocado Mash Toast
Please use all organic ingredients when possible!
Instructions
Toast your bread. Scoop out the avocado into a bowl, add the seasonings and then mash it with a fork to mix everything together. Make sure to taste it and adjust seasonings as needed. Spread it on your toast and top with with things like beans, lentils, greens, or broccoli sprouts for extra nutrients.
Notes
Avocado Mash Toast is great any time of day! Breakfast, lunch or dinner. 
If you don't like some of the seasonings I used, leave them out. Add in ones you do like.