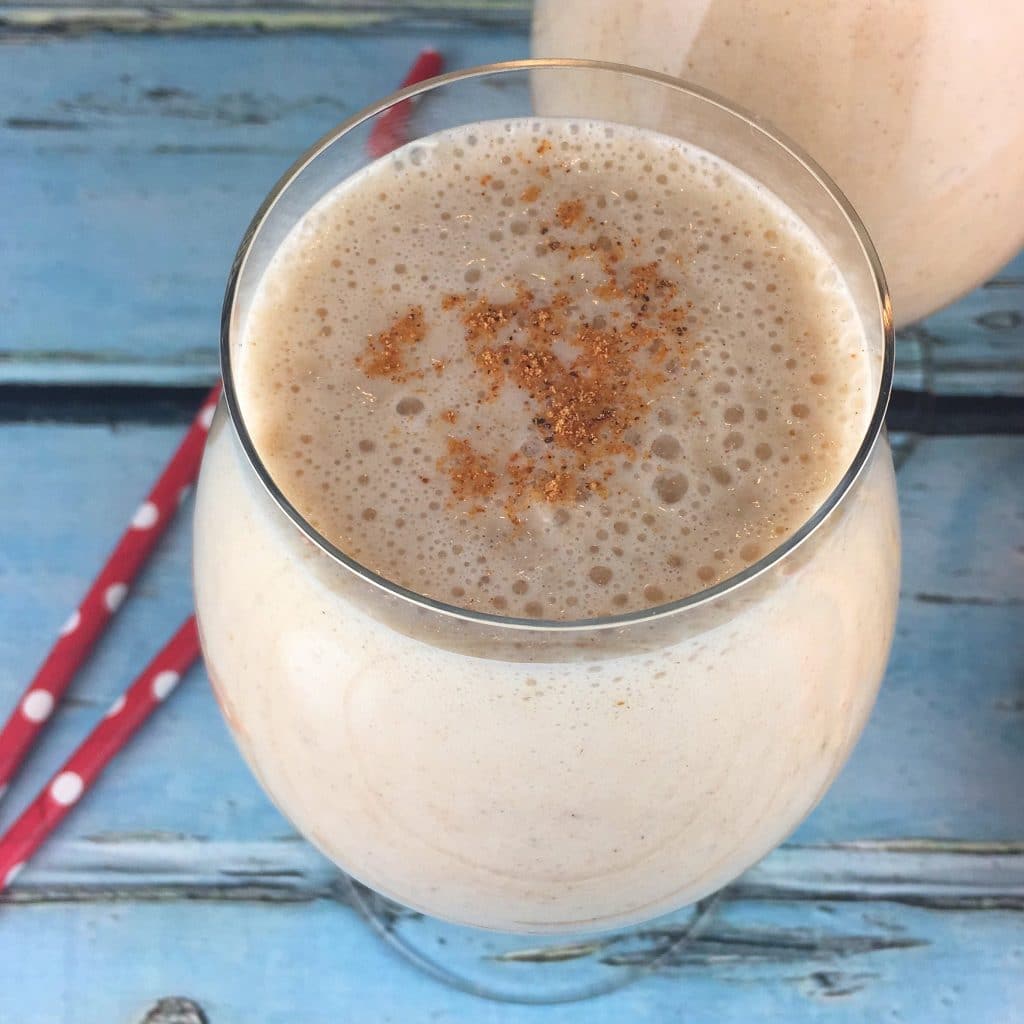 'Tis the season to eat, drink and be merry! Eggnog is a staple drink this time of year, but did you know one cup of regular eggnog can have around 400 calories in it? That's just one cup! You would have to walk over 90 minutes to burn that off. I've come up with a much healthier version that has way less calories, and all the ingredients will benefit your health!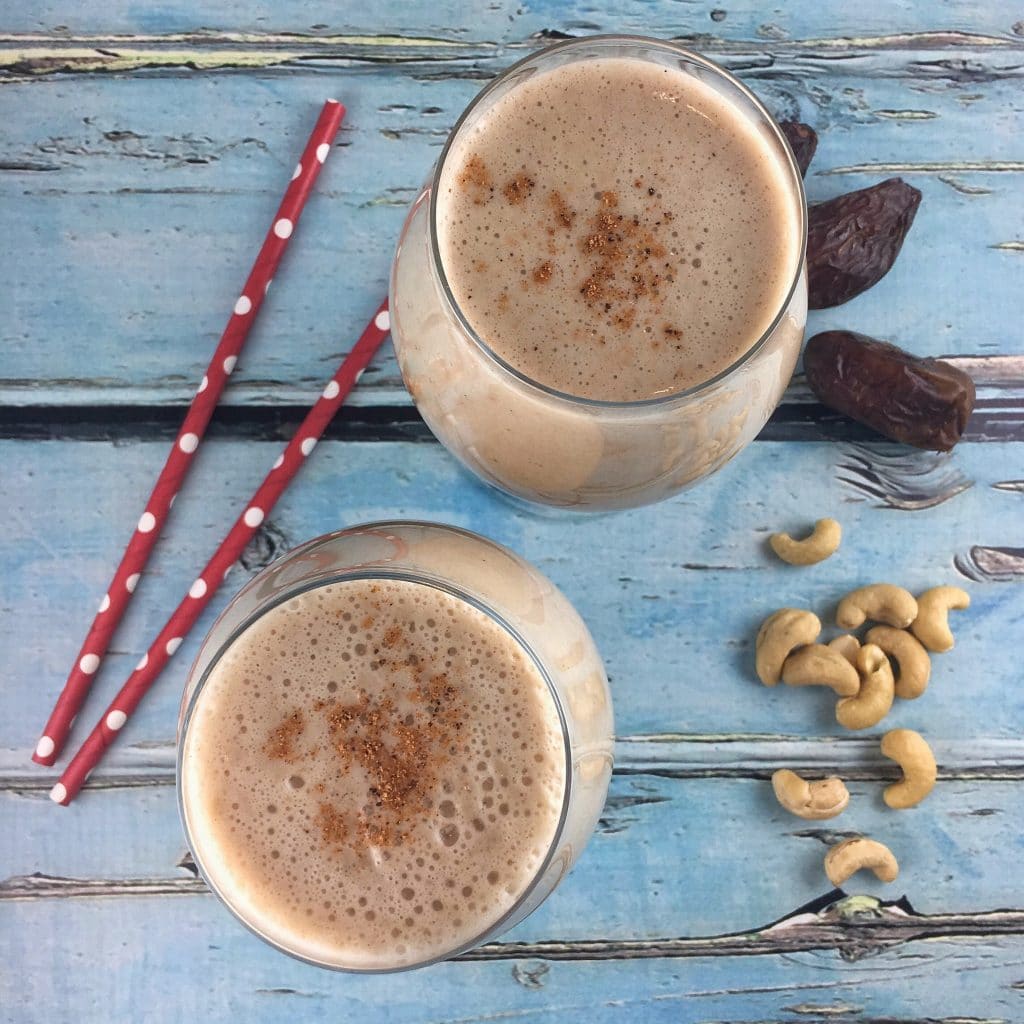 I was never a fan of eggnog even before I eliminated dairy from my diet. I think the thought of drinking raw eggs just didn't sit well with me well. My husband is actually a fan, and since he now eats a lot cleaner he asked me for a healthier version. Plus, I really don't want him clogging his arteries with just one drink – and we all know it's not just usually one drink.
I left out the eggs, cream and sugar, and he absolutely loves it! I even drank a full glass (minus the alcohol) right after we made it, and it's really delicious. You can drink the entire pitcher without downing 30 raw eggs! I used dates to sweeten and cashews to make it creamy. The cashews can be left out, but it won't be as thick. You also have the option of keeping this virgin or spiking it for a little fun. It can be served immediately or refrigerate it for a few hours to enhance the flavors even more.
This would even be a tasty drink to leave out for Santa – wink, wink. My other favorite drinks for Santa are this tasty Superfood Milk or this easy homemade Chocolate Milk.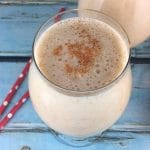 Print
Healthfied Egg-less Nog
Please use all organic ingredients when possible!
Ingredients
Instructions
First soak the dates and cashews in water - especially if you don't have a high speed blender like a Vitamix. They will need to soak for a couple of hours depending on your blender.

Add all the ingredients to blender and blend until smooth and creamy.

Be sure to taste and adjust any of the seasonings to your liking before serving. You can serve immediately, but it's really tasty after it's chilled for a few hours.

Store in an airtight container up to 3 days in the fridge. This batch makes about 4 cups.