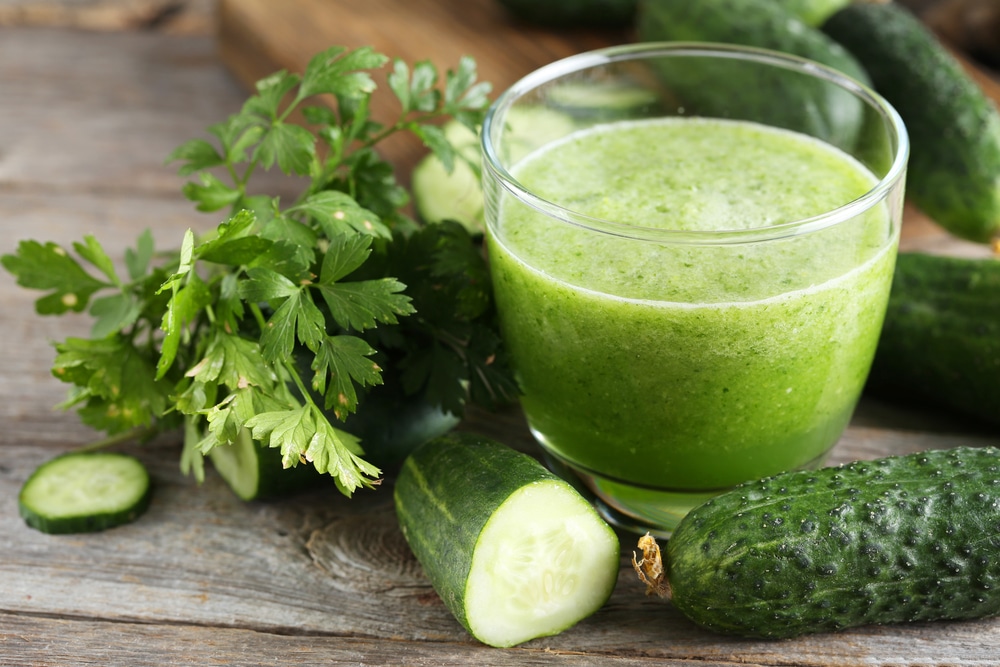 This 3-ingredient alkalizing juice is a great starter juice for anyone who is new to juicing. Don't let the green color, or the word "alkalizing" scare you away from this recipe. The apple gives it a sweet flavor making it easy to slurp down. Not only is this juice so refreshing, but the combination of these ingredients provides the right amount of minerals for the body while it detoxes. It's a tasty way to rehydrate, remove toxins from the body and get a boost of energy. Plus it's only three ingredients – you can make it in no time!
Smoothies will always be my first love, but lately I've been on a juice kick. I've always been intimidated by juice cleanses and never thought I would be able to finish one in an entire day. I'm the type of person that gets hangry (angry when hungry) so I've never attempted it.  Recently I decided to take the plunge after a week of traveling and indulgence.  Since this alkalizing juice contains the right vitamins and minerals to keep glucose levels stable, I was able to accomplish my first ever 1-day juice cleanse – without getting too moody! :)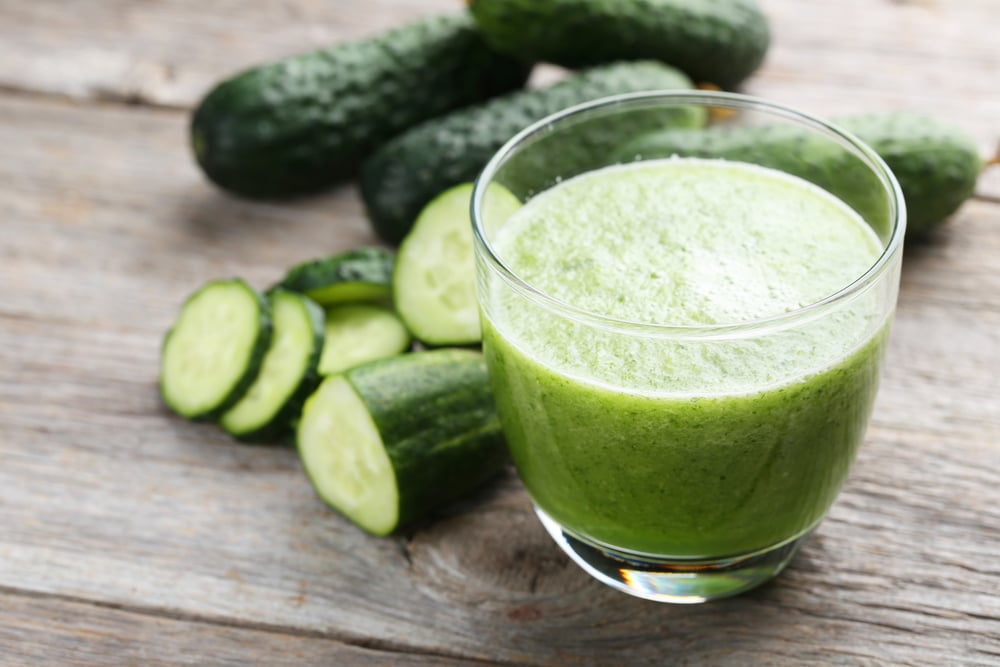 It's recommended to drink six 20oz  juices throughout the day, while incorporating large glasses of water an hour before, and an hour after, each juice. I'm happy to report it wasn't that bad, and I did feel extremely well the next morning! No more vacation bloat after one day!  If you've indulged a little too much on vacation, you know what I'm talking about. Doing a one-day cleanse each week can do wonders for your body, especially for the digestive system. This juice is also great for detoxing heavy metals from the body.
While they're both extremely good for you, there are some differences between smoothies and juices. I've now started incorporating both into my diet. I start most mornings with this simple, one ingredient juice as it helps digestion and bloat.
This alkalizing juice is also another great option for breakfast, or anytime of day. Just make sure to drink it on an empty stomach to ensure your body absorbs all the nutrients. You can also make this in a blender by blending all the ingredients and then straining the juice into a glass.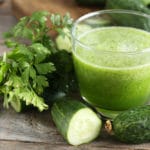 Print
3 Ingredient Alkalizing Juice
Please use all organic ingredients when possible!
Ingredients
1

bunch

Celery

1

Cucumber

1

Apple

(I prefer green)
Instructions
First core the apple.

Put everything through a juicer. Stir and enjoy.

This can be done by blender. You will just need to strain the pulp for it to be a juice. It is okay to just drink as is after blending. It's a great source of fiber.