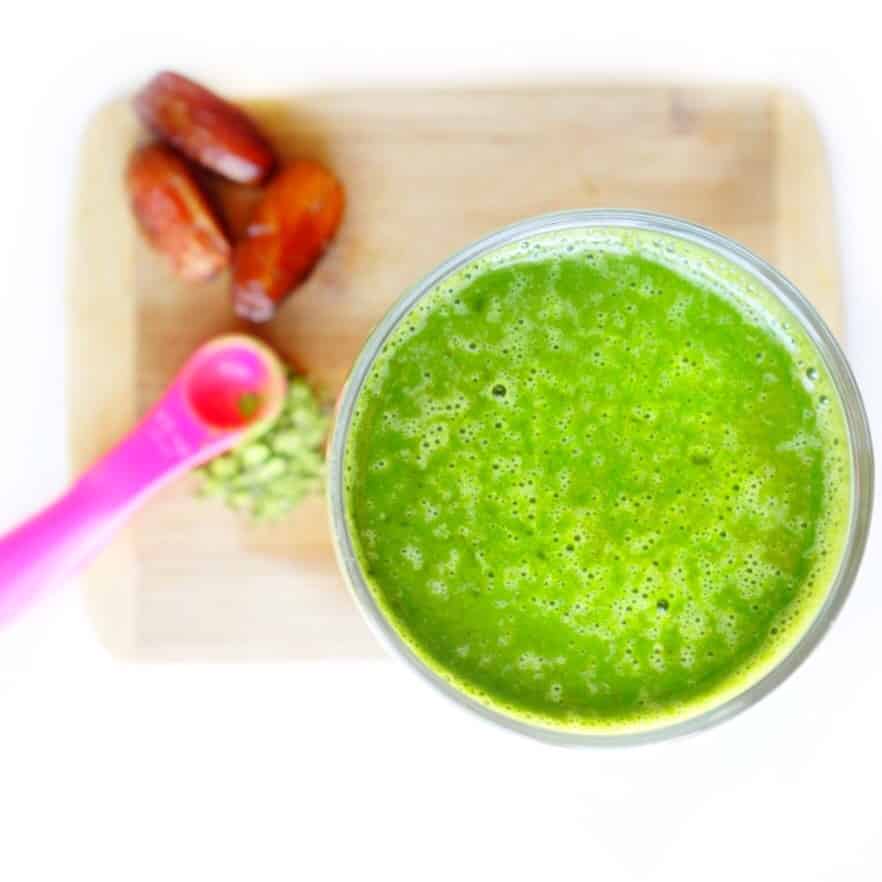 If you're not much of a matcha hot tea fan, this recipe is for you. This Sweet Green Matcha Smoothie is a perfect alternative to get the amazing benefits of matcha without drinking it the normal way. Matcha is considered to be one of the most powerful superfoods on the market. It's packed with more antioxidants than regular green tea so it does wonders for your body. It also gives you a nice boost in energy and helps the mind focus.
A hot matcha tea without sweetener has a distinct flavor that's not very sweet. This smoothie is completely the opposite. It's sweet, creamy and will leave you wanting more. Starting the day with this will help promote more energy all day long without any crashes. It's also a great snack in the afternoon to avoid that 3pm slump. My other favorite way to use matcha is in this chia pudding.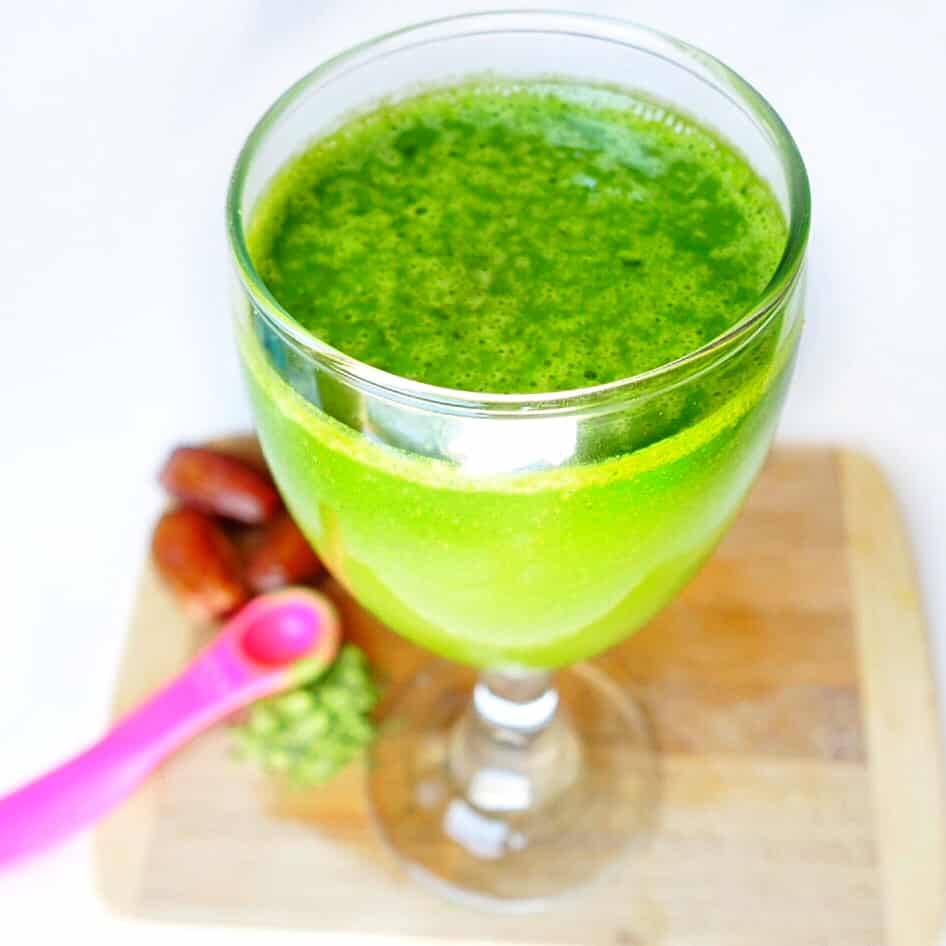 I've been experimenting with new smoothie recipes lately because I do get tired of drinking the same one over and over. Who really likes to eat the exact same thing every single day for a long period of time? No one I know. I like to switch up my normal go-to smoothies every couple months. Lately I've been on a chocolate kick with this one. Switching up the greens is also important not just for the taste, but to avoid alkaloid buildup.
Making an effort to keep things different (especially when it come to eating) will help keep you on the clean eating path. I usually make two smoothie recipes each week, alternating the days of which I have them.  But, like I said before, after a while I have to change things up so I don't get tired of drinking smoothies in general. There are days when I don't want a smoothie, but I don't ever want to get to the point of not wanting one at all. That wouldn't be good because it's such an easy and tasty way to get in a bunch of leafy greens and other nutrients that's so beneficial for the body.
What's your favorite way to keep things different? Here are more smoothie recipes to switch things up!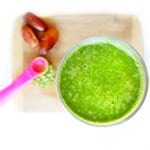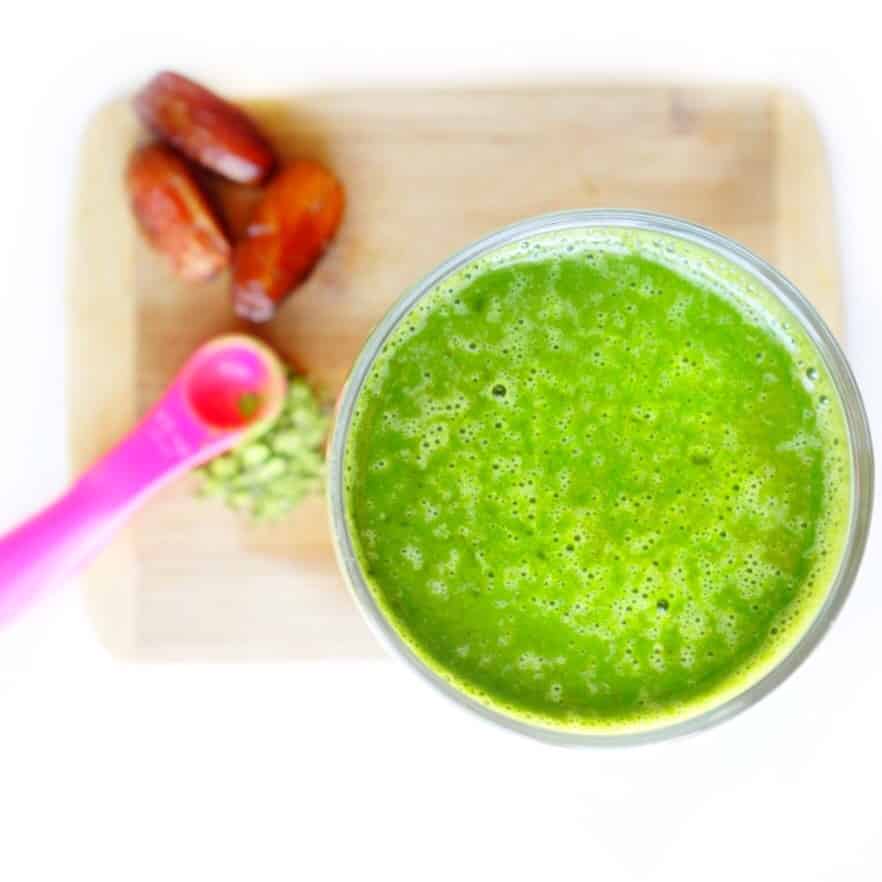 Print
SWEET GREEN MATCHA SMOOTHIE
Please use organic ingredients when possible!
Instructions
First blend all the ingredients except ice. If you don't have a high speed blender I recommended blending the greens and liquid first then adding in everything else. Let it run longer to ensure the dates are blending well.

Then blend ice cubes for a more 'icy' texture. Add more or less ice for preferred consistency.

Be sure to taste before you pour & adjust seasonings and sweetness if desired
More benefits of this recipe include: 
Helps clear the mind
Increases endurance that can last up to 6 hours
Detoxifies the body
Assists in improving cholesterol