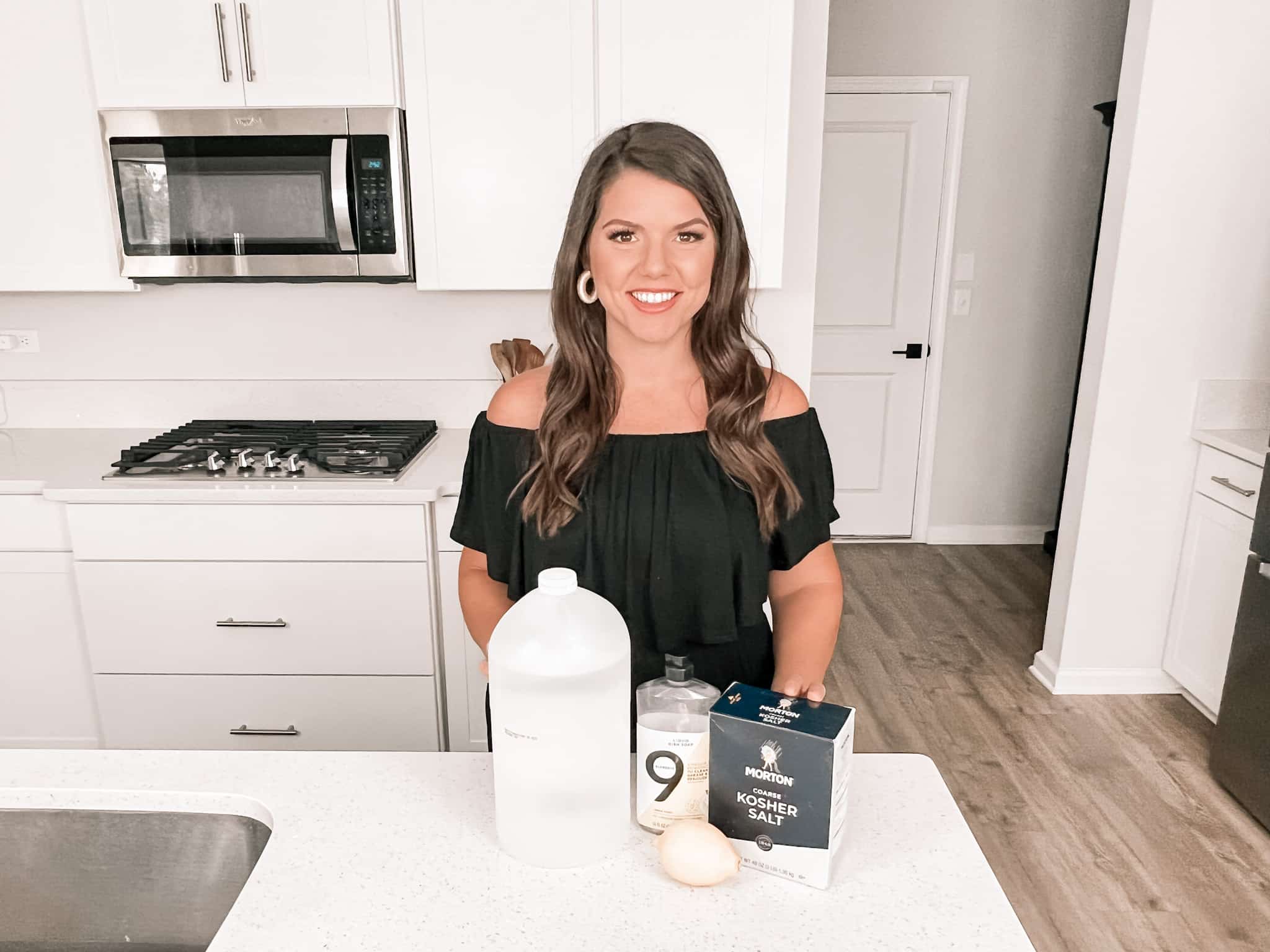 Weeds can be an annoying problem to have, and there's a lot of products on the market that can easily take care of that problem, but at what cost?
Most weed killers sold in stores are filled with chemicals that have been linked to health issues, including cancer. That's why I like to make this 3 ingredient weed killer that's non-toxic and safe to use.
I've personally used this in my yard many times and I can tell you that it works! All you need is vinegar, salt and dish soap.
Just mix these things together in an outdoor sprayer. It works great on weeds on a sidewalk, driveway or rock bed. I do want to note that this will kill whatever you spray it on so be cautious of any plants you want to keep alive.
It also works best to spray this on a sunny day. It doesn't work as well when the weeds are wet so you want the grass and weeds to be dry.
If you know someone who uses the store-bought weed killers share this with them! This is definitely a better alternative for you and children who might be playing outside.