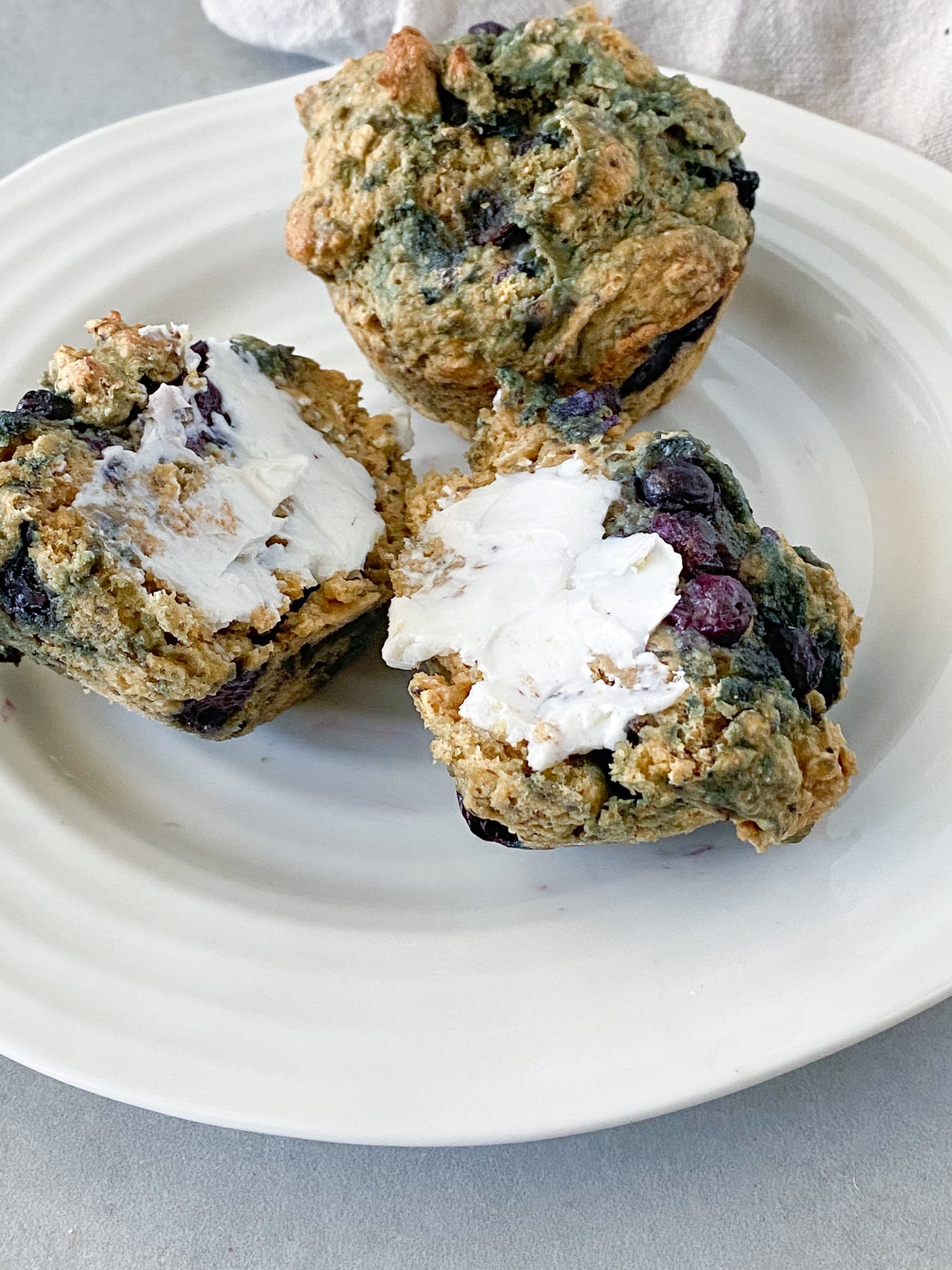 These oil-free wild blueberry muffins are a healthy alternative to most blueberry muffins found at the coffee shop or grocery store. They're even healthier than the boxed stuff but trust me they satisfy the muffin craving while using better ingredients.
I love a good muffin and I've been making this recipe on repeat since the birth of my second son. I make a batch and then we have them to eat for a couple of days.
I took these muffins to another level by using wild blueberries, which have more health benefits than just regular blueberries.
Don't get me wrong, the regular blueberries are great too. But the wild ones (which you can find in the frozen food aisle) have more antioxidants, which play a big role in protecting our cells from diseases and keeping our immune system boosted.
My oldest son, Ro, also loves these muffins. If you're making them for a baby I recommend cutting out the maple syrup or sub for date syrup.
Whole wheat flour and unbleached all-purpose flour are the flours I prefer using for this recipe. I haven't tried out any gluten-free flours but if you do please tell us how it worked in the comments.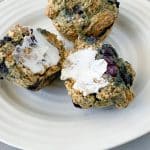 Print
Oil-Free Wild Blueberry Muffins
These muffins are oil-free, refined sugar-free and packed with health benefits!
Ingredients
Add in
1

cup

Wild Blueberries

(i use frozen)
Instructions
Preheat oven to 350° F

In a small/medium bowl, first mix the chia seeds and water together. Then add the rest of the wet ingredients to the bowl. In a larger bowl, add all the dry ingredients and mix together. Pour the wet ingredients into the dry ingredients bowl and mix all together. This is a thick batter, but if it's too hard to mix together then add a little more cashew milk (or whatever milk you're using) then fold in the wild blueberries.

Add the mixture to a greased muffin tin. If you want them on the bigger side fill all the way to the top. For smaller muffins add less batter to each. Bake for 23-25 minutes. Allow to cool before serving.