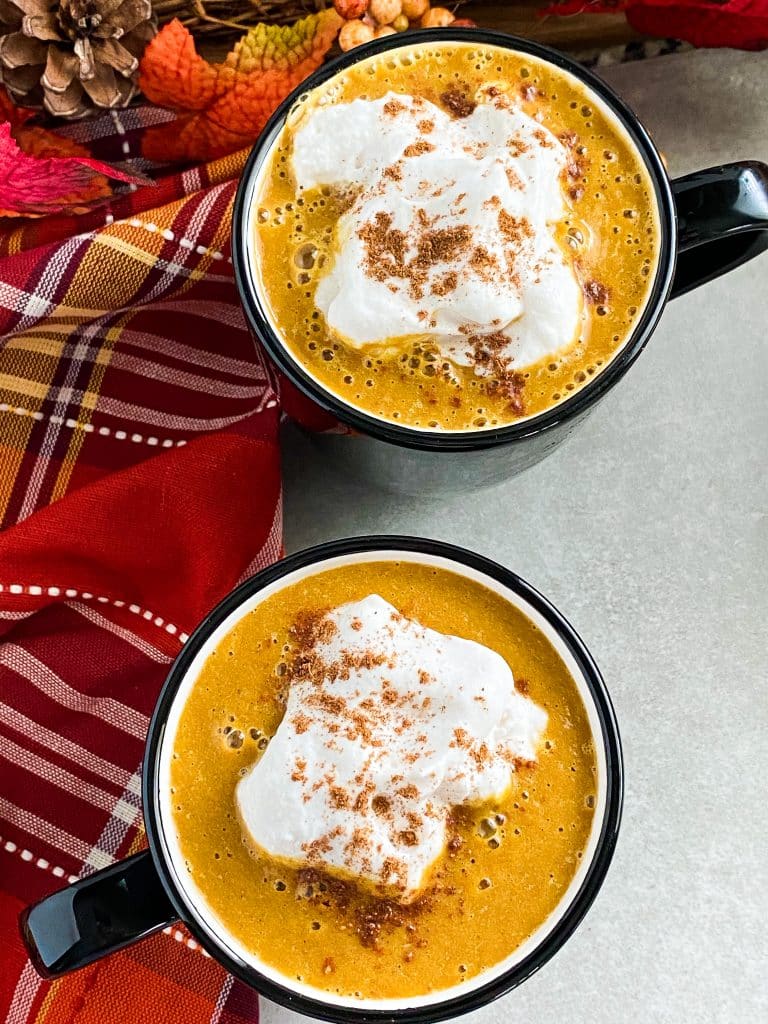 Who doesn't love a Pumpkin Spice Latte?! This one is made with just 5 real ingredients and naturally sweetened!
Did you know most chain coffee shops don't even use real pumpkin in their PSL's?! Whaaat!
They're filled with artificial ingredients and loaded with processed sugar. Some even have up to 50 grams of sugar!
That is definitely not going to keep you healthy this winter season.
This one is made coffee, real pumpkin, cashew butter, dates and pumpkin spice!
See notes below for substitutions.
Get my 4 ingredient Pumpkin Spice Mix recipe to use in this latte.
Pumpkin is a great source of Vitamin A, which helps to keep our immune system boosted.
The spices in the pumpkin spice mix is are full of antioxidants and anti-inflammatory properties that will keep you healthy!
Dates are one of the healthiest sweeteners we can use as they're packed with essential vitamins and minerals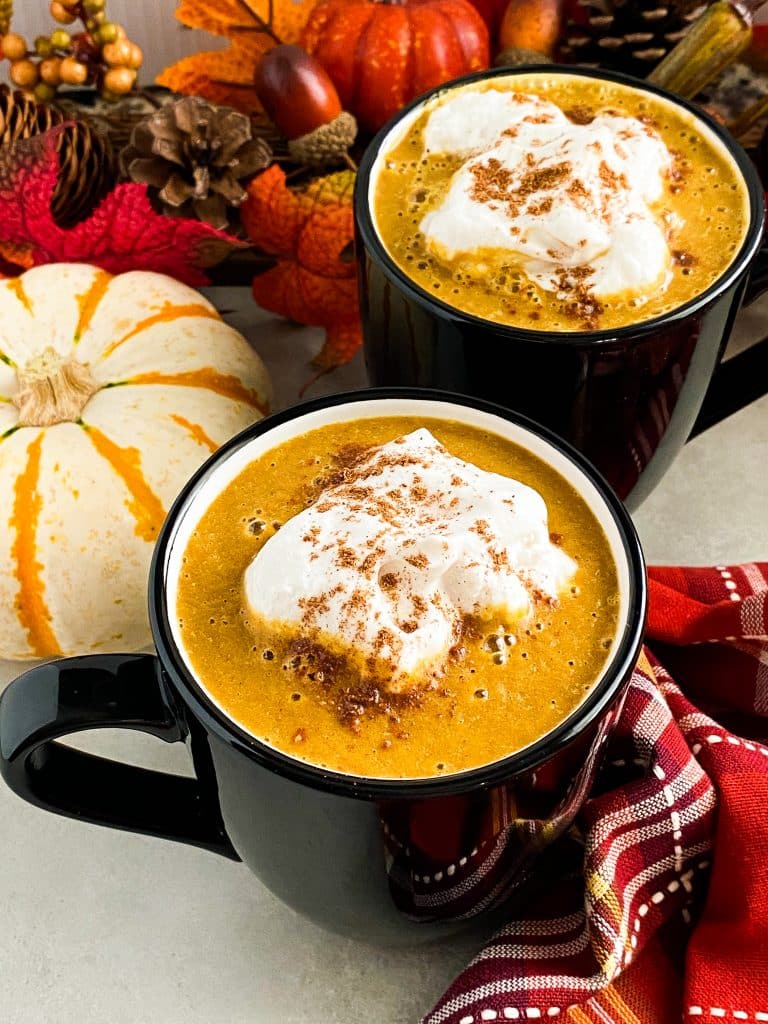 Tips to make the PSL
I prefer to make this in a high speed blender. If your dates are harder then you can soak them in warm water for 30 minutes to a couple hours beforehand to help them soften and blend better.
If you don't have a high speed blender and can't blend the dates, you can use date syrup, maple syrup or coconut sugar. Then add all the ingredients to a pot on the stove and whisk them together. Heat over low to medium heat.
If you make it in the blender, after blending, just add to a pot to heat on the stove top!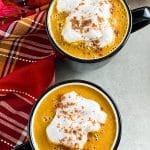 Print
Healthy Pumpkin Spice Latte
Ingredients
1

cup

Coffee

(or 1-2 shots of espresso)

1 ½

tbsp

Pumpkin Puree

1

tbsp

Cashew Butter

3-4

Dates

(or 1-2 tbsp of maple syrup or coconut sugar)

1

tsp

Pumkin Spice Mix
Instructions
Add all the ingredients to a high speed blender and blend until smooth and creamy. Heat to your liking and enjoy!

If you do not have a blender, you can make this on a stovetop by subbing the dates for maple syrup or coconut sugar and switching out the cashew butter for 1/2 cup dairy-free milk. Whisk all the together and heat to your liking. Top with coconut cream and a little pumpkin spice mix before serving. See blog post for more tips!