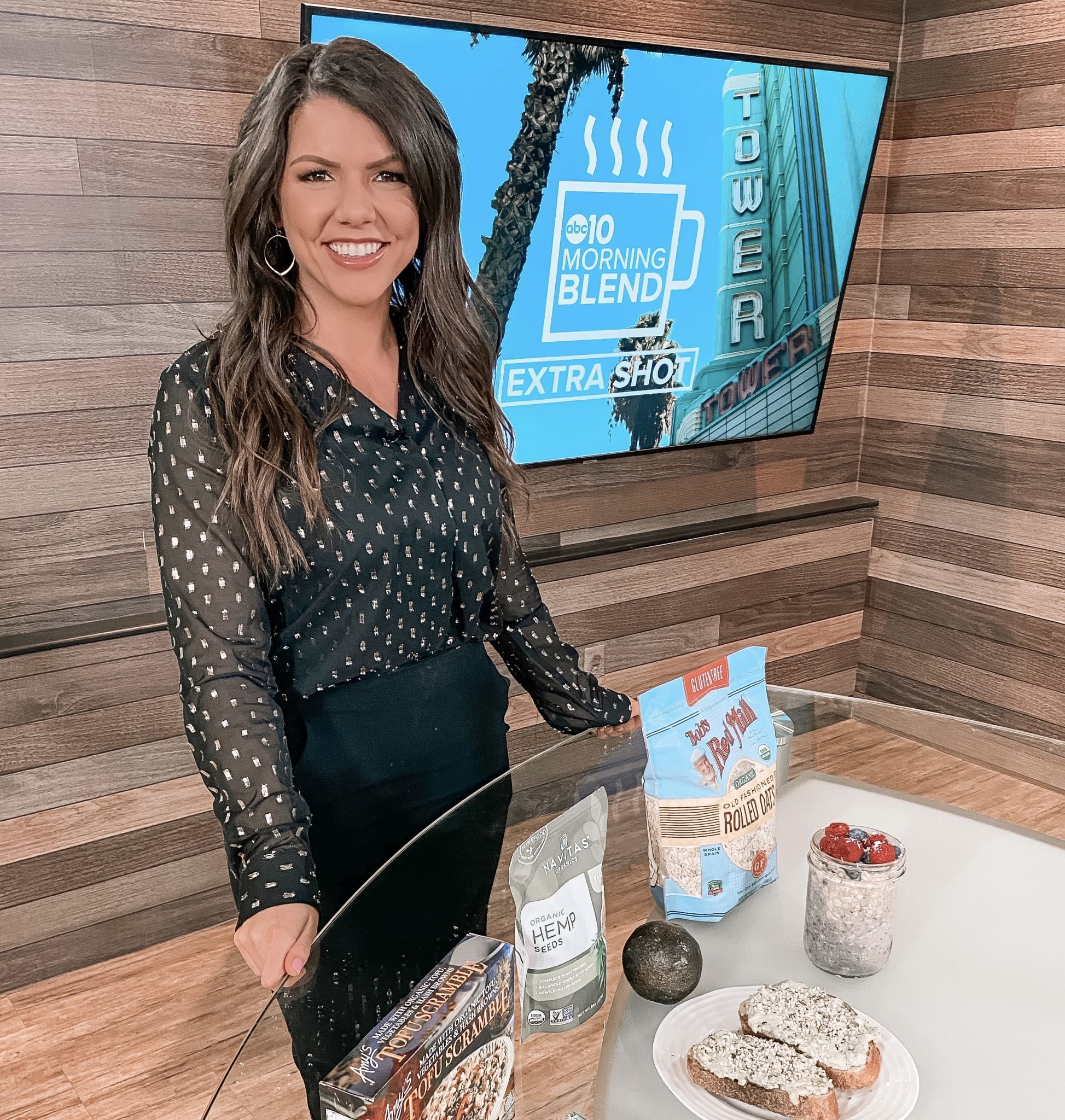 You might have heard that breakfast is the most important meal of the day and it's TRUE!
This week on ABC10 I showed 3 easy and healthy breakfast options for people on the go (recipes + video below), but first let me tell you why you should be eating breakfast.
It's all about how our body processes food during different times of day.
In the morning the body uses more of the calories for energy instead of storing it as fat.
If weight-loss is one of your goals, breakfast should definitely be your biggest meal.
Some might think skipping breakfast would help since you're skipping calories, but studies have shown the opposite.
It's all about our circadian rhythm. When we eat later at night our body stores food as fat because it knows we're going to sleep so we won't need the energy.
Consuming more calories in the first part of day and fewer at the end is not only better for weight-loss but also blood sugar levels and digestion.
That's why we should all be starting our day with a healthy breakfast.
Some people skip breakfast because they don't think they have time.
So here's three options that you can either make the night before, morning of or heat up when you're not prepared.
((Recipes below the video))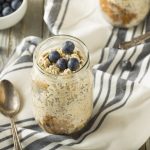 Print
Blueberry Overnight Oats
These oats can really be customized to your liking. Feel free to sub different berries or add different toppings. They last up to 5 days so it's a great idea to meal prep for a quick breakfast in the morning.
Ingredients
2/3

cup

Rolled Oats

(gluten-free if needed)

1

cup

Cashew Milk

(or other plant-based milk)

2

Dates

(pitted)

1

tbsp

Chia Seeds

1/4

cup

Blueberries

(i used frozen wild blueberries)
Instructions
First, you want to blend your milk and dates together. Blending the dates in the milk will make a natural sweetener. Optional: You could also use a tablespoon or two of date syrup or maple syrup and just stir it in instead of blending dates.

In a mason jar or bowl with a lid, add the berries, oats, chia seeds and then the milk. Stir it all together. You want to make sure all the oats have been touched by the milk.

Cover and then place in the refrigerator overnight. The next day, open and stir it again. If there's too much liquid you can add more chia seeds or oats, mix again and let it sit for a few minutes to thicken. You can also add other toppings like nut butters, granola, banana or more berries. These can be made 5 days in advance so you can make more for additional days. Either eat them cold or heat them up, whatever you like!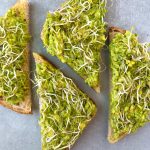 Print
Avocado Mash on Toast
This easy breakfast option can be prepped the night before or morning of. Avocaod is a good fat that has so many health benefits and it's a great way to start fueling your day.
Instructions
Scoop out your avocado into a bowl, adding the spices and seasonings in and mashing together with a fork.Make sure to taste and adjust seasonings to your liking Toast your breadSpread your avocado mash over the toast and top with a beans, lentils or sprouts for extra nutrients.